WEDNESDAY 01 SEPTEMBER, 2010 |
---
Victoria To Create Office Of Solar Energy
by Energy Matters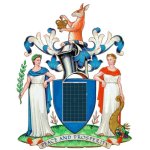 Victoria will become Australia's solar state, with the creation of an Office of Solar Energy and a government investment of $30 million into renewable energy technology, Premier John Brumby announced yesterday.
With a state election looming in November, Mr Brumby said the new Office would be the first point of contact for industry and educational agencies seeking information about government initiatives in solar power and would help ensure Victoria becomes part of the worldwide clean energy economy.
"The Office is another important step in positioning Victoria as a global player in solar development. It will be particularly important for assisting potential investors to access information about our comprehensive range of support programs for
solar energy
."
Energy and Resources Minister Peter Batchelor cited a potential boom in international investment for Victoria.
"International interest in Government-supported programs, intense competition for the $100 million Victorian Large Scale Solar Program tender and companies investigating opportunities in regional Victoria, demonstrates huge interest in our solar potential," Mr Batchelor said.
"Work underway in Victoria includes mapping of the best locations for solar plants and grant programs to encourage solar energy development. We need to champion these efforts under one banner and that will be the Office of Solar Energy."
The $30 million funding boost would be targeted at
renewable energy
projects aimed at cutting Victoria's carbon emissions by 20 percent by 2020.
"The results delivered from these grants will help us produce and operate the technologies we need to make renewable energy sources commercially viable," Mr Brumby said.
Max Sylvester, co-founder of Victoria-based national solar energy company,
Energy Matters
, welcomed the government's announcement.
"I think Victoria is a great example to the rest of the Australia, and to the world, of progressive renewable energy policy. Solar energy has vast economic potential as an effective alternative energy source. The creation of an Office of Solar Energy is an important step forward in the growth of the renewable energy sector and in the fight against climate change."
---
---
---
---
Other news for Wednesday 01 September, 2010
---
---
---
Return to main renewable energy news section
Other Energy Matters News Services