TUESDAY 08 FEBRUARY, 2011 |
---
$600m Australian Oil Production Tax Loophole Exposed
by Energy Matters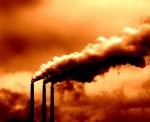 Australian grassroots political activist group GetUp! is urging Prime Minister Gillard not to slash solar power funding to help pay for flood damage recovery, but to take it from fossil fuel subsidies - and by closing one tax loophole for polluters in particular.    
According to
GetUp!
, an independent political movement with over 400,000 registered members, the Australian government is leaving untouched an arbitrary $600 million per year tax loophole for condensate crude oil that "industrial lobbyists bullied politicians into protecting". If this loophole was closed, it would be more than enough to protect the funding for large scale solar energy projects, currently
threatened by caps, deferments and cuts
.    
GetUp! says having previously promised to tax the crude oil produced by gas companies as a by-product of production (known as condensate), the former Rudd Government bowed to industry lobbyists who coerced politicians into providing them a cheaper tax rate for their oil production if their facility was built before 18 September 1975.  Just a fortnight ago, Treasury estimated that this benefits the bottom line of big polluters to the tune of $600 million a year.      
The group is currently
calling for donations
in order to take out a full page newspaper ad that will feature a political cartoon in order to raise awareness of the loophole with the public and politicians who are debating the flood package in Parliament this week.     
Last week, the Australian Conservation Foundation also argued that the government should be severing the estimated $5 billion per year tax subsidies to the fossil fuel industry rather than take it from renewable energy, stating that it
sent the wrong message
to the electorate about the importance of cutting greenhouse gas emissions.      
National solar solutions provider
Energy Matters
has pointed out in the past the major reason that clean, renewable electricity generation is still not competitive with polluting fossil fuels is the massive subsidisation fossil fuels have enjoyed for decades, creating an
era of cheap energy that never really was
.   
---
---
---
---
Other news for Tuesday 08 February, 2011
---
---
---
Return to main renewable energy news section
Other Energy Matters News Services