MONDAY 14 FEBRUARY, 2011 |
---
Survey Says Solar Most Popular Clean Energy Source
by Energy Matters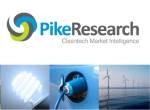 Solar energy is the most popular source of clean, environmentally friendly power in the minds of US citizens, according to the findings a survey conducted by Pike Research.    
The Energy & Environment Consumer Survey looked at consumer attitudes towards a wide range of clean energy technologies currently used in America to offset carbon pollution, including solar, wind, clean coal, nuclear power, hybrid and electric vehicles and biofuels.    
Respondents were asked to give their impressions of each "cleantech" concept as it related to the environment. The majority of consumers (79 percent) chose
solar energy
as their most trusted and familiar renewable energy solution, above
wind energy
(75 percent), and hybrid vehicles (64 percent).      
In the "unfavourable" environmental column, nuclear power and carbon cap and trade garnered the most negative responses with 19 percent each. Solar energy had the least amount of unfavourable responses on four percent, followed by wind energy on five percent.     
Solar was also the most recognisable environmental concept, with the smallest percentage of  "not sure/not familiar" responses; LEED certification - a certification for
energy-efficiency
in buildings - was the least recognised, with 53 percent unfamiliar with the concept.    
In another positive result for the American solar industry, the Pike Research survey found that solar energy in general is equally appealing to consumers regardless of their differences in energy consumption, or home ownership.    
The Survey
concludes: "While the merits of some clean technologies have yet to be established in the minds of consumers, solar energy has reached a point where the vast majority view the concept in a positive light. This bodes well for an increase in solar power generation to meet the growing energy demands in the US."    
---
---
---
---
Other news for Monday 14 February, 2011
---
---
---
Return to main renewable energy news section
Other Energy Matters News Services