MONDAY 14 FEBRUARY, 2011 |
---
Qantas To Trial Renewable Fuel
by Energy Matters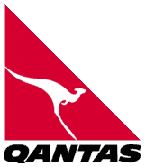 Qantas To Trial Renewable Fuel
As the margins of the international air industry grow ever narrower, both in terms of cost/return ratios and the carbon dioxide impact which fleets of heavy super jets crisscrossing the globe have on the atmosphere, US biofuel company
Solarzyme Inc.
has announced it will partner with Qantas to begin supplying the airline with high-quality renewable jet fuel, refined using an algae-based fermentation process.    
Solarzyme state their line of renewable oils and fuels provide a 95 percent reduction in carbon emissions compared to fossil fuels.     
The process works like a vast cow's stomach: After exposing agricultural waste to solar energy, it is immersed in a vat containing a special type of algae which converts the waste into a pure "algal oil." This final product is then tailored to suit a specific purpose, such as advanced biofuels like SolaJet, the renewable aviation fuel Qantas will experiment with.      
Solarzyme have already been contracted by the US Department of Defence to supply 10,000 litres of 100% algal-based jet fuel to the US Navy for testing in aircraft.     
In an ironic timing twist, the Flying Kangaroo on Friday announced a price hike on its domestic, regional and Tasman air fares by up to five per cent as the second part of its response to high oil and jet fuel prices.     
Qantas Chief Executive Officer, Mr Alan Joyce said, "After fuel hedging and this change to our fares, Qantas will still not fully recover these higher fuel costs. Nor can we rule out further increases in the future should they be necessary."    
"Developing cleaner jet fuels is vitally important for the global aviation industry and for the Qantas Group. The costs and environmental impacts associated with traditional jet fuel mean it is imperative that we push hard now for the commercialisation of alternative fuel sources," Mr Joyce said.    
---
---
---
---
Other news for Monday 14 February, 2011
---
---
---
Return to main renewable energy news section
Other Energy Matters News Services