WEDNESDAY 23 FEBRUARY, 2011 |
---
Samsung Inks Solar Polysilicon Agreement With MEMC
by Energy Matters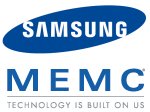 Samsung Fine Chemicals (SFC) and MEMC Electronic Materials, Inc. have announced a deal to produce high purity polysilicon for use in products such as solar panels.    
The partnership will build and operate a new facility on an existing SFC property in Ulsan, Korea; with an initial capacity of 10,000 metric tonnes of polysilicon production annually.     
"This joint venture signals SFC's entry into the fast moving renewable energy market and establishes a new engine for long-term growth." commented Hyun-min Hong; Samsung Fine Chemicals' Executive Director of Strategic Planning.   
A statement from MEMC says the arrangement minimises business risk by ensuring competitiveness in both cost and quality through the combined forces of SFC and MEMC's advanced processing and technology infrastructure.    
Samsung Fine Chemicals
is the chemical-focused subsidiary of Samsung Group and a producer of electronics related materials. SFC is expanding and reinforcing its operations by moving into environmental friendly products and renewable energy materials.     
While probably best known for other high quality electronics, various arms of Samsung have been heavily involved in solar power research and development for nearly three decades - and the company looks set to become a powerful player in the solar module manufacturing sector.     
Last year, Samsung announced over five billion dollars in investments in solar products by the end of this decade and a range of high quality
Samsung solar panels
are already available in some markets. Samsung says its proprietary solar cell technology offers high power output and low degradation.    
MEMC Electronic Materials
has been working in the field of design and development of silicon wafer and solar energy technologies for 50 years and is also a developer of solar power projects, through its SunEdison subsidiary.    
---
---
---
---
Other news for Wednesday 23 February, 2011
---
---
---
Return to main renewable energy news section
Other Energy Matters News Services