WEDNESDAY 06 APRIL, 2011 |
---
Clean Energy Stocks Boom In First Quarter
by Energy Matters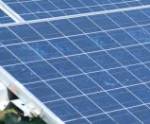 Preliminary investment figures from global research firm Cleantech Group show clean energy stocks continue to boom in China, Europe, North America and India, totalling $2.57 billion across just 159 companies.
Bu while Cleantech's "1Q 2011" report demonstrates a 52 percent spike in cash flow, up from $1.69 billion in the previous quarter with a 31 percent increase on the same period a year ago, the actual number of clean energy deals fell to their lowest levels since mid-2009, though the report states this number could rise once details of late-stage deals trickle in.
"In the first few months of the new year there have been a rash of large later-stage deals which have propelled 1Q11 to the second highest quarter ever for cleantech VC investment" said Sheeraz Haji, CEO of
Cleantech Group
.
Solar power was the big winner of the 1Q 2011 clean energy investment stakes, attracting $641 million and also secured the largest number of locked-in deals, with 26 projects in the first quarter, followed by transportation ($311 million from 8 deals), materials ($296 million from 9 deals) and biofuels ($148 million from 13 deals).
BrightSource Energy, a California-based developer of utility-scale
solar thermal power
plants scooped the pool with a $201 million deal, along with MiaSole, a California-based CIGS
thin film solar panel
maker which closed a $106 million project with investors, and Alta Devices, a developer of high efficiency solar PV applications, also raised $72 million, among others.
North America accounted for 85 percent of the total venture capital raised during the reporting period - a testament to the US government's aggressive stance on supporting the home-grown
renewable energy
sector - Asia for just 7 percent, Europe and Israel for 6 percent and the rest of the world for 2 percent of clean energy investments overall.
---
---
---
---
Other news for Wednesday 06 April, 2011
---
---
---
Return to main renewable energy news section
Other Energy Matters News Services