TUESDAY 12 APRIL, 2011 |
---
Sydney Households Face Major Electricity Price Rise Shock
by Energy Matters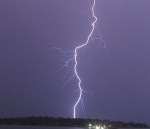 From July this year, close to half of Sydney households can expect to pay more than $170 and as much as $270 extra for electricity annually.  
A report published by
The Daily Telegraph
says the most recent prediction for the annual rise by IPART, the Independent Pricing and Regulatory Tribunal of New South Wales, is an average $162 for the eastern side of Sydney and $132 for the western half.  
The price rises will be even steeper for households consuming more than 7000kW annually.   
The rolling electricity price hikes throughout the nation seem to have no end in sight. Last year, Australia's Federal Minister For Energy, Martin Ferguson, said the nation's electricity price rise delays were "
coming home to roost
", due to high capital cost of increased investment in electricity networks.   
However, in a recent update from the Australian Government's climate change advisor, Professor Ross Garnaut, the professor states a possibility
weaknesses in regulatory framework
may have led to over investment in networks and unnecessarily high prices for consumers. Professor Garnaut also stated renewable energy was not the primary culprit in electricity price hikes.    
The looming electric price shock will likely see many more Sydney households making the switch to
solar power
; even though the state's once generous
solar feed in tariff
was also recently slashed to 20c per kilowatt hour exported to the mains grid.    
According to national solar power solutions company
Energy Matters
, Sydney residents considering a
home solar power system
should take steps to acquire one soon as the Solar Credits rebate will also be greatly reduced on systems installed after July 1. The company says a rush on solar power is already occurring and while the company currently has capacity to install many more systems in New South Wales, available installation appointments are now rapidly being filled.  
Related:
 

Sydney and NSW solar power specials
---
---
---
---
Other news for Tuesday 12 April, 2011
---
---
---
Return to main renewable energy news section
Other Energy Matters News Services