MONDAY 04 JULY, 2011 |
---
NSW Solar Summit 2 A Fizzer
by Energy Matters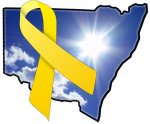 According to the Australian Solar Energy Society (
AuSES
), last week's government-convened Solar Summit in New South Wales was dominated by speakers with little or no expertise in the solar power sector.     
AuSES says of the 30 speakers, only 3 had a direct connection to the solar industry. Instead of the event being focused on ensuring the NSW solar power sector's future, the program was reportedly dominated by ill-informed analysts and advisors with an axe to grind against small-scale solar. In several instances, argument was made for NSW to abandon renewables and pursue nuclear energy.     
Energy Minister Chris Hartcher announced the outcome of the Summit was for the Independent Pricing Regulator (IPART) to hold a review into the solar industry and a committee to be assembled to help form a Solar and Renewable Energy Action Plan for NSW.       
AuSES says such a review could take many months to complete and the organisation would be surprised if the review was completed and acted upon within a year - far too long for an industry in crisis.     
"The solar industry is calling on the NSW Government to announce a fair price for solar by COB Wednesday to ensure the survival of our industry," said John Grimes, CEO of AuSES, after the event.      
A "fair price" doesn't mean a return to the generous scheme of old - AuSES and the Solar Energy Industry Association (
SEIA
) simply wants the government to rule that the electricity meters of solar households should be interpreted on a quarterly basis, rather than over the 5-30 minute interval that currently occurs. This would mean solar households would effectively receive the retail price for solar electricity generated by offsetting all their solar power production at a 1:1 rate.   
"This is simple, fair and achievable immediately," says Mr. Grimes; who believes if this action isn't taken, 5,000 solar jobs are at risk and 830 solar businesses will struggle to keep their doors open. "It would cost the utilities nothing, would cost the budget nothing, but would allow the industry to continue to sell solar systems, (albeit at a much reduced rate)."      
---
---
---
---
Other news for Monday 04 July, 2011
---
---
---
Return to main renewable energy news section
Other Energy Matters News Services