THURSDAY 24 MAY, 2012 |
---
AGL's Loy Yang A Takeover Approved
by Energy Matters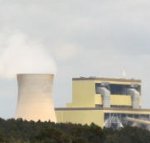 AGL may be rejoicing after the ACCC approved the company's takeover bid for Victoria's largest power station and adjacent coal mine; but it may again place the Clean Energy Council (CEC) in an uncomfortable situation given AGL's CEO is also the CEC's Chairman.
The Australian Competition and Consumer Commission (ACCC) announced this morning it will allow the takeover to go ahead as it is unlikely to substantially affect competition in the energy market.
After the announcement, AGL's CEO and Managing Director Michael Fraser said the acquisition "represents a unique opportunity to acquire a high quality generation asset and a long term fuel resource."
Mr. Fraser went on to say the acquisition of Loy Yang A "presents an excellent opportunity for AGL shareholders to further increase their investment in AGL as part of a transaction that AGL considers highly attractive."
However, the news and Mr. Fraser's comments may be making some of Australia's Clean Energy Council (CEC) members cringe.
The Board of the Clean Energy Council
elected Michael Fraser
as Chairman of the organisation in September last year; raising concerns from some CEC members and external parties that Mr. Fraser's support of brown coal and his CEC role may represent a conflict of interest; one not easily reconciled.
Loy Yang A has four generating units with a combined capacity of 2,200 megawatts. The power station burns brown coal - the most emissions intensive form of the fossil fuel; which creates between 1.1 and 1.6 tonnes of carbon dioxide equivalent emissions per megawatt hour of electricity generated. Given Loy Yang A produces approximately 30% of Victoria's electricity requirements, it is also a significant contributor to the state's carbon footprint.
The coal mine adjacent to Loy Yang A is the largest brown coal mine in Australia, with an estimated coal reserve of 2.5 billion tonnes.
Image credit: Marcus Wong (Wongm)
---
---
---
---
Other news for Thursday 24 May, 2012
---
---
---
Return to main renewable energy news section
Other Energy Matters News Services