THURSDAY 21 JUNE, 2012 |
---
100% GreenPower Customers Shouldn't Be Whacked With Carbon Tax
by Energy Matters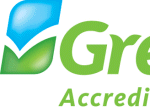 The Sustainable Energy Association of Australia (SEA) says the many thousands of electricity customers opting for 100% GreenPower products available from electricity retailers shouldn't be hit with any carbon price related power bill increases from July 1.    
Within the next few weeks, electricity costs throughout the nation are
set to increase substantially
for most households and small business.    
While these increases will include a component due to the introduction of Australia's carbon tax and most households will receive some level of compensation for this aspect of the increases, how the price on carbon will affect electricity customers who have opted for 100% green power products still isn't clear.   
100% GreenPower customers pay a premium of around 10% to ensure all of their electricity consumption is matched with energy generated by GreenPower accredited renewable sources.    
"Obviously the price of 100% green power electricity offered by retailers to customers should not change on 1 July 2012 as there is no carbon emissions associated with electricity from renewables, and so there should be no carbon price to pass on," says
SEA
chief adviser Professor Ray Wills.     
However, the situation may not be that straightforward from a policy aspect given the mechanics behind the renewable energy certificate and GreenPower system.       
The last mention of the interaction of the carbon tax and GreenPower products on the Government's GreenPower site is dated April 19 (at the time of writing).     
At that point, the National GreenPower Steering Group was still in discussions with energy retailers and the Commonwealth Government regarding the issue.    
"We expect to have information published prior to 1 July 2012 regarding how the Carbon Price may interact with GreenPower, this information will be posted on our webpage and customers will be notified through a bill insert in the mail," reads
part of the statement
.    
A customer who called one of Australia's largest electricity retailers this week reported to solar provider
Energy Matters
that when negotiating a better deal for electricity supply, it was suggested by the retailer he drop his 100% GreenPower product to save money as the carbon tax 'covered it' - a suggestion the customer found rather confusing and as such, has opted to retain his GreenPower product while the situation is clarified.     
Professor Wills says the SEA also expects retailers around Australia to review buyback rates offered for solar power and other forms of renewable energy as these sources effectively become more valuable as of 1 July 2012.     
"An increased price of electricity should impact on how retailers calculate of value of solar electricity generated on roof tops and so the price of renewable energy buyback."      
Related:
Australian Electricity Price Rise Roundup

---
---
---
---
Other news for Thursday 21 June, 2012
---
---
---
Return to main renewable energy news section
Other Energy Matters News Services