TUESDAY 18 SEPTEMBER, 2012 |
---
Queensland Proposal For Solar A National Threat
by Energy Matters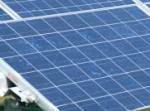 A review by the Queensland Competition Authority (QCA) could have dire consequences for the entire Australian solar industry.   
Solar feed in tariffs
under a net arrangement have become an unofficial standard for this form of solar incentive in Australia. Under the model, a solar household is paid for surplus electricity generated that is exported to the mains grid.   
A QCA proposal could see a shift to gross feed in tariffs; where payment is made for all electricity generated. While gross feed in tariffs can be attractive, they rely on a fair and reasonable value being paid - and what is considered "fair and reasonable" value in some states is anything but.   
"If implemented, this proposal for gross metering could wipe out Queensland's residential solar PV sector, and cripple the commercial PV industry in Queensland just as it is getting off the ground," says part of a statement from the Clean Energy Council with regard to the issue.   
"This is an unprecedented threat to the entire solar PV industry and the CEC will do its utmost to persuade the QCA and Government that the consequences of this proposal would be devastating to the industry, while continuing to advocate for an export tariff that is fair and reasonable to solar consumers."   
Aside from decimating the solar industry, such a move could potentially create a major barrier to households wanting to reduce their electricity bills. Gross metering would invariably favour electricity retailers to the detriment of PV owners.    
The reason such a proposal is a national threat comes back to "monkey see, monkey do". As has often been the case in Australia, what one state does is copied to some degree by other state governments; regardless of the validity of a program's merits or lack thereof.    
The Clean Energy Council CEC has lodged a submission in response to the QCA's Issues Paper, which can be
viewed here
(PDF).   
---
---
---
---
Other news for Tuesday 18 September, 2012
---
---
---
Return to main renewable energy news section
Other Energy Matters News Services