TUESDAY 26 MARCH, 2013 |
---
Bosch To Cease Manufacturing Solar Panels
by Energy Matters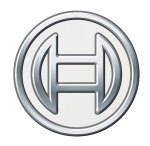 Bosch Chairman, Dr Volkmar Denner, says massive oversupply and falls of nearly 40 percent in the price of solar panels has left his company with no choice but to abandon solar energy.  
According to Denner, an explosion in manufacture of solar materials in China in 2012 along with cuts to European renewable energy incentives had put "unrelenting" pressure on Bosch's Solar Energy division, which sustained a loss of one billion euros (AUD$1.3 billion).    
"The drastic changes in the market, particularly the rapid increase in capacity in China, simply couldn't be foreseen," Denner said. "We are still convinced that photovoltaics will play an important role in the energy mix of the future. However, even we are not capable of sustaining such heavy losses forever."   
Bosch will cease production of all wafers, ingots, solar cells and Bosch solar panels by the end of 2014. It will also sell off shares in Aleo Solar AG, sell a solar module manufacturing plant in France and end plans to build a PV plant in Penang, Malaysia.     
However, the company will hold on to Bosch Solar CISTech GmbH - its thin-film research facility in Brandenburg, Germany.    
After entering the PV market in 2008, Bosch rapidly became a major player on the global solar scene, establishing a large-scale PV manufacturing plant in Arnstadt, Germany, capable of producing up to 90 million solar cells a year. In 2011 the company unveiled a record-breaking large-format solar cell capable of delivering a 19.6 percent energy conversion rate.    
Bosch CEO Franz Fehrenbach, says the decision to shut down the Solar Energy division - along with its roughly 3000 employees - is disappointing, but also represents a consolidation of an industry where the strongest companies survive.    
"I have always said that there cannot be cross-financing of the Solar Energy division forever. We have very different conditions today than we did in 2008."    
---
---
---
---
Other news for Tuesday 26 March, 2013
---
---
---
Return to main renewable energy news section
Other Energy Matters News Services