THURSDAY 25 FEBRUARY, 2010 |
---
Australian Greens Table REC And RET Fix
by Energy Matters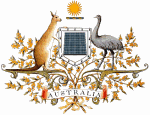 The Greens yesterday introduced a Private Member's Bill the party
began drafting in January
to address issues relating to the Renewable Energy Target and to "rescue Australia's enormous potential for jobs, investment and clean power in renewable energy."
The inclusion of solar hot water, heat pumps and multiplied rooftop solar credits in the
renewable energy target
have been blamed for the crash in the price of
renewable energy certificates (RECs)
and as a result, stopping industrial-scale renewable energy projects from proceeding.
The reduction in value of RECs also impacts households and businesses buying
solar power systems
as the
Solar Credits rebate
is based on REC value.
"We can fix this problem so easily and I challenge Mr Rudd and Senator Wong to look at our proposal and work with us to make sure the renewables sector survives and flourishes," said Australian Greens Deputy Leader,
Senator Christine Milne
The Greens Private Member's Bill would add RECs from
solar hot water
,
heat pumps
and the solar credits multiplier to the top of the target. This would ensure that the technologies are supported but do not crowd out large-scale renewable energy.
"The proposal to add these credits to the top of the target would effectively lift Australia's renewable energy target, and that can only be a good thing." said Senator Milne. "This is not the perfect policy, but it is an achievable way to fix this problem quickly."
Under ideal circumstances, the Greens would like to see an energy efficiency target and a
gross feed-in tariff
running alongside the renewable energy target, supporting solar hot water, rooftop solar power systems and much more.
A national, uniform gross feed in tariff appears to be popular with the Australian public as well,
with a petition
run by national solar solutions provider
Energy Matters
having attracted over 20,000 signatures so far. Senator Milne tabled Energy Matters' petition in Australian Parliament
in June last year
.
Senator Milne says the current situation has demonstrated that a 20% target has undersold Australia's renewable energy potential and that the nation can and must aim far higher, ultimately heading for a 100% renewable energy grid.
---
---
---
---
Other news for Thursday 25 February, 2010
---
---
---
Return to main renewable energy news section
Other Energy Matters News Services