THURSDAY 04 MARCH, 2010 |
---
Electricity Retailers Undermining Australia's Solar Power Future?
by Energy Matters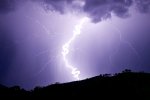 Through feedback from clients, national solar solutions provider
Energy Matters
has been made aware some Australian electricity retailers appear to be making it extremely difficult for people to fully benefit from
solar feed in tariff
programs.  
Solar feed in tariff schemes are in operation in most Australian states and pay owners of
solar power systems
a premium rate for the electricity they produce.      
Meter installations and associated issues commonly feature in the complaints, but Energy Matters states they have also been informed of situations where the feed in tariff program is "opt in" and contracts need to be signed before the customer will benefit from the premium payment. This isn't a problem in itself, but the electricity retailers involved are reportedly not informing solar customers of this process; and in some cases, not back-dating payments once the contracts are signed.      
Other issues being reported include the loss of off-peak rates in order to access the feed in tariff and customers then being switched to a high flat rate for any electricity they do consume.      
While increased electricity costs and
loss of off-peak rates is inevitable
for all Australian electricity consumers as the nation updates electricity infrastructure and moves to a low carbon electricity generation future, affected customers feel the new rate they are being charged is exorbitant compared to other customers. One customer reported being charged a flat rate of 23.6c per kilowatt hour after signing up for the feed in tariff program.         
According to Energy Matters co-founder Max Sylvester, "Affected people are understandably very angry. They feel they are being unfairly penalised by these companies for making a positive contribution to reducing Australia's greenhouse gas emissions and the increased electricity cost means a slower return on their solar power investment. As news of this spreads, it will negatively impact on the reputation of electricity retailers allegedly involved, but the collateral damage includes the solar power industry as these issues potentially discourage people from installing solar power."        
As for who the culprits are, Mr Sylvester says, "We're not going to name names, the companies allegedly involved will know who they are and affected householders are naming the companies through online posts, such as those now appearing on our
community forums
. We understand electricity retailers need to make a profit, but if what is being reported by some members of our online community is correct, these companies are undermining government efforts to encourage uptake of business and residential solar power systems."    
"We suspect the relevant state government departments responsible for overseeing these incentive programs won't be impressed when news of these activities starts filtering through. We're hoping they will step in soon and investigate if the retailers don't rectify the situation themselves."       
Mr Sylvester offers the following advice for people installing solar power and wanting to access feed in tariffs. "Shop around for solar friendly electricity retailers - they are out there. Talk to your own electricity company and if you feel what they offer is unfair, tell them so. Submit complaints to their appropriate departments and to your state Energy Ombudsman. Then show your electricity company how strongly you feel by making the switch to a company that will fully support your contribution towards Australia's clean energy future. If enough people do this and if they air their grievances publicly in a reasonable fashion and through the correct channels, at some stage we hope the retailers will get the message."      
---
---
---
---
Other news for Thursday 04 March, 2010
---
---
---
Return to main renewable energy news section
Other Energy Matters News Services