Is Australia making genuine progress in reducing its carbon emissions or is it all spin?
On Tuesday, the Morrison government released the latest quarterly update of the National Greenhouse Gas Inventory. The report claimed that Australia's carbon emissions have fallen by 2.1% in the 2020-21 financial year, with lower power generation outputs and reduced transport emissions during Covid lockdowns and travel restrictions. It also pinpointed the gradual shift away from coal to renewable energy as an important driving factor in the long-term decline in carbon emissions.
While these statements look promising at face value, critics, including Hugh Saddler, an honorary associate professor at the Australian National University, have hit back saying that the latest statistics show that emissions, for the most part, are not in decline.
"Nothing's happening except for the electricity sector," said Saddler. He predicted that emissions will rise once Covid's effect on the economy eases.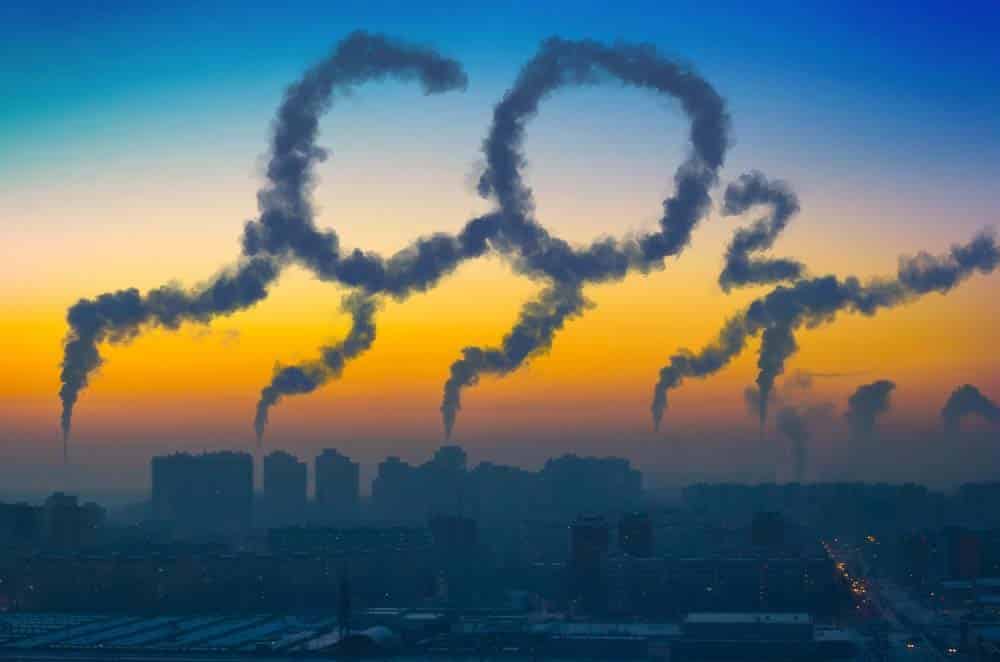 Emissions rise 2% in June quarter
While greenhouse emissions were stable over the year, there was uptick in the second quarter of 2021 that's been attributed to increased pollution from transport, the waste sector and an agriculture sector emerging from drought conditions.
Figures released by the government show that on a year to year basis, emissions for the 12 months to last June totalled 498.9m tonnes of carbon dioxide equivalent – down 2.1% compared with the same period a year earlier.
However, on a seasonally adjusted quarterly basis, emissions increased to 127m tonnes, or just over 2%, from the 124.4m tonnes reported in the March quarter. For the year to March, emissions totalled 494.2m tonnes, underscoring the pickup in pollution in the more recent quarter.
The easing of Covid-19 restrictions saw transport emissions jump 30% higher compared to the second quarter of 2020 when lockdowns caused restricted travel.
Drought recovery has also driven up agricultural sector emissions, which rose 5.1% in the third quarter as cattle herd numbers increased as food became more accessible.
Waste emissions also increased, up 7.1% for the quarter, which the government attributed to decreased methane gas capture at waste processing facilities.
Renewable energy consumption growing, but not fast enough
Federal Energy Minister, Angus Taylor, placed significant emphasis on the impact of the growth of renewable energy in Australia as a primary reason for the emissions decline.
"Since 2017, Australia's consumption of renewable energy has grown at a compound annual rate of 4.6%, with more than $40bn invested in Australia's renewable energy sector," Angus Taylor, the federal energy minister said. "Last year, Australia deployed new solar and wind at eight times the global per capita average."
Greenpeace Australia Pacific has spoken out against the federal government, saying that these declines are not their achievement and are rather happening in spite of the government's efforts to the contrary.
"This drop in emissions is happening in spite of Federal Government attempts to stall or block climate progress, as businesses, states and territories get on with the job of transitioning our energy system to renewables," Greenpeace Australia Pacific campaigner Glenn Walker said.
"Coal-burning power companies like AGL are being pushed out of our electricity system by cheaper, cleaner renewables, and we're seeing our emissions drop as a result."
Greenpeace claims that closing coal-burning power stations by 2030 and replacing them with proven renewable technology is the fastest and most effective way for Australia to drive down emissions.
"Wind, solar and batteries are already powering the country, and the Federal Government must prioritise investment in these proven renewable powerhouses, rather than waste taxpayers' money on fantasy technology like carbon capture or dirty gas," Walker added.
"The window to tackle the climate crisis is closing fast, and Australia needs to do more, faster."


Emissions data reveal "sluggish" and "inadequate" national response
In reponse to the report, the Climate Council has released a statement condemning the government's response to the climate crisis.
"Today's quarterly emissions data reveals that our sluggish and inadequate national response continues. We know from painful, recent experience throughout the COVID-19 pandemic, that delaying a response or being slow to act carries serious consequences," Climate Council researcher Tim Baxter said.
"We can't afford to go slow on this. The time for leaning on the achievements of others is long since past. We need a federal government willing to step up on emissions reductions and take charge with real policy, not wish lists."
Looking to go solar? We can help.
Energy Matters has assisted over 30,000 Australians in their transition to clean energy. We can guide you toward solar and/or battery storage solution that fits your lifestyle and budget. Receive up to 3, obligation-free quotes from our trusted network of accredited solar installers. It's fast, free, and takes the hassle out of shopping around.