If Australia is fair dinkum (we had to) about creating jobs to lead our economy out of the COVID-19 recession, it needs to turn to renewables, not gas.
Australia's Prime Minister Scott Morrison recently outlined his government's plan to use natural gas as the cornerstone of our economic recovery, stating there is "…no credible energy transition plan for an economy like Australia that does not involve the greater use of gas."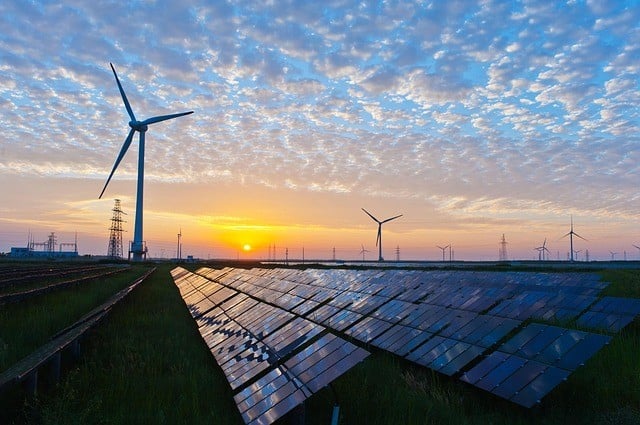 Under the Federal Government's JobMaker plan, an Australian Gas Hub has been outlined that aims to get more gas into the market by setting enforceable supply targets in all states and territories, tapping into five key gas basins. These include the Beetaloo Basin in the NT and North Bowen and Galilee Basin in Queensland, working with exporters to ensure there is no shortfall. Approximately 13.7 million funding will go towards the North Bowen and Galilee Basin in Queensland and further exploration to discover more natural gas reservoirs around Australia.
The plan also outlines further spending on the National Gas Infrastructure Plan (NGIP) and reforming regulations on pipeline infrastructure, improving pipeline access and establishing an Australian Gas Hub at Wallumbilla in Queensland.
"Our competitive advantage has always been based on affordable, reliable energy," said Morrison. "As we turn to our economic recovery from COVID-19, affordable gas will play a central role in re-establishing the strong economy we need for jobs growth, funding government services and opportunities for all."
But as the Federal Government spruiks gas as the way forward when it comes to job creation, figures have emerged showing there is a better option.
The International Renewable Energy Agency releases insightful figures
The International Renewable Energy Agency (IRENA) released its 44-page Renewable Energy and Jobs – Annual Review report on October 6 that proved that there are millions of jobs in renewable energy projects and that number is rising.
The report showed that renewable energy accounted for 11.5 million jobs around the world in 2019 which was up from 11 million in 2018 and that solar energy makes up about a third of those jobs.
IRENA said in the report those numbers could balloon out if there was a proper investment in renewable projects, instead of fossil fuel projects like Australia's gas plan. In a separate agenda released this year IRENA estimated that another 5.5 million jobs could be created if government's turned their attention to renewables over fossil fuels.
The report also showed that renewable energy jobs were rising in Australia, increasing by 27 per cent annually from 2017/18 to 2018/19 but that still only accounted for almost 27,000 jobs – a number that could be much higher with commitment and funding from the Federal Government.
That is highlighted by solar: there are almost two million solar panels on Australian homes but our country doesn't rank in the top 10 for solar jobs because we lack manufacture and supply chain sub-sectors.