Solar businesses and their employees across NSW are undoubtedly feeling the impact of the two-week pause on all construction activity due to COVID-19. With less than a week now until restrictions are due to be eased, there are mounting concerns that they will be extended well beyond July 31st— feasibly into late September.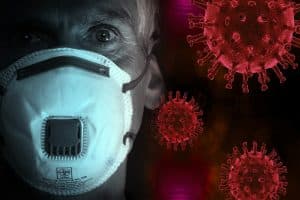 Following yesterday's announcement that NSW recorded 145 new cases of COVID-19, Premier Gladys Berejiklian has said expert advice would indicate which restrictions were most effective and others which could potentially be eased.
Before official announcements are made, key construction industry advocates have been working fervently behind-the-scenes, holding numerous daily virtual meetings to do whatever it takes to give the government confidence construction (including solar activities) can reopen safely.
Peter McCabe, Director of Policy and Government Relations at NECA, shared his thoughts on the situation;
"One of the main reasons why the building and construction industry has been able to continue working through most of the pandemic has been the willingness of the sector to go above and beyond the base COVID-19 safeguards voluntarily. Contractors, workers, industry associations and trade unions have all banded together to do what was necessary to keep people safe so the work could continue", he said.
"They are analysing every measure for COVID-19 testing, tracking, cleaning and isolating to ensure tools are back in tradies' hands come July 31."
As in previous lockdowns, there are many ways in which solar companies can "pivot" to ensure at least partial continuation of business. Businesses can use this time to educate current or potential customers on how they can make the most of their Sydney solar system. They can drive enquiries online by demonstrating potential savings and sharing information on current rebates and incentives. For more in-depth discussions, businesses can engage customers over the phone or via video-conferencing. They can also use this time to further develop a 'COVIDsafe plan', ensuring they can hit the ground running once business resumes.
In the section below, Energy Matters has compiled a breakdown of all the key details specifically for solar installers in NSW, including what the restrictions are, what the exceptions are, what support and resources are available and guidelines on how to ensure your business is COVID-ready.
NSW Solar and COVID: Frequently Asked Questions
What are the current restrictions?
From Monday 12:01am on 19 July 2021, solar installation work in Greater Sydney including the Blue Mountains, Central Coast, Wollongong and Shellharbour, is not to be carried out unless the work is urgently required.
Are there any exceptions?
Solar installers can continue any installation currently in progress, but only to the point it can be made safe and secure—then all work must cease. 
What Support and Resources are Available?
Financial Assistance
The NSW Government is providing financial assistance, support measures and tax relief to help businesses impacted by the current COVID-19 restrictions. For solar businesses, support measures may include COVID-19 Business Grants, JobSaver and COVID-19 Micro Business Grants. See the COVID-19 Support Package page on the NSW Government website for further details.
Wellbeing Support
It goes without saying that this is a stressful time for both business owners and their employees. There is no shame in seeking help when navigating these difficult emotions.
The following organisations have produced information on how best to look after your mental health and cope with stress related to COVID-19:
How Can I Run a COVIDsafe Solar Business?
To ensure you have all the necessary measures in place to recommence business in a COVIDsafe manner, the Clean Energy Council has compiled a list of precautions to take to ensure you and your customers stay safe. You can view the guidelines here.
Resources and guidance on how to complete a COVID-19 Safety Plan can be found here.
The team at Energy Matters will be keeping its finger on the pulse to bring you the latest, most accurate updates on COVID news for solar in Sydney, NSW and the rest of Australia as it is announced. If you haven't already, subscribe to our weekly newsletter here to receive updates directly to your inbox.
*The information in this article was accurate as of July 26, 2021 and is subject to change