Australians are fearing electricity cuts as the Australian Energy Market Operator warns there could be outages across the country. On June 13, Queensland, Victoria, and NSW faced threats of power blackouts due to soaring prices, lack of supply, coal prices, and cold weather. This is still apparent with ongoing reports. 
Winter has arrived, and energy supply gaps in all states are concerning the public as they have been told to conserve power. Furthermore, as generators are withdrawing power capacity, Australians are now turning to solar panels to combat this energy crisis.

Google Trends Search Interest Data
Over the last 2 weeks, Google Search Interest for those searching for 'solar panels' in Australia has skyrocketed, increasing by 40% compared to the average search interest over the last 12 months. Last week's search interest rose to a score of 100, which is the "peak popularity for the term" according to Google Trends, relative to its historic search interest.
Current Solar Power Incentives
At a national level, The Small-Scale Renewable Energy Scheme is available to individuals to install eligible small-scale renewable energy systems such as solar panels on their homes. In addition, most state governments like Victoria, offer their own range of incentives at a state level.
It is with no surprise that with the observations of electricity shortages spreading in recent news, these rebate incentives have become increasingly appealing to Australians. Incentives include:
VIC Incentives
Solar Victoria are offering eligible households solar panels rebates of up-to $1400 plus the option of an interest-free loan. On top of this, new & existing solar PV customers can also apply for a Solar Hot Water rebate.
NSW Incentives
In NSW, the Solar for Low Income Households Program allows low-income earners to benefit from affordable clean energy with 3kw solar panels, saving over $600 a year. Interest-free solar battery loans of up to 140,000 dollars are also on offer by the Empowering Homes Program. 
QLD Incentives
While the incentives offered by the Queensland State Government are currently on hold, Queenslanders can take full advantage of The Small-Scale Renewable Energy Scheme which is available Australia-wide. Select energy companies can also offer feed-in tariffs, which are payments to the solar power owner by energy companies in exchange for exporting electricity. 
SA Incentives
The Switch for Solar program being offered in SA provides eligible concession holders with a 4.4kW solar system, installed at little to no upfront cost. The program essentially trades 10 years of their energy concessions & cost of living concessions for the solar system.
In the NT eligible homeowners & businesses can claim a grant of $450 per kWh of battery storage (up-to a max. Grant of $6,000), the ACT are offering rebates of up-to $2500 for eligible lower income homeowners to install solar & WA are running Energy Buyback Schemes.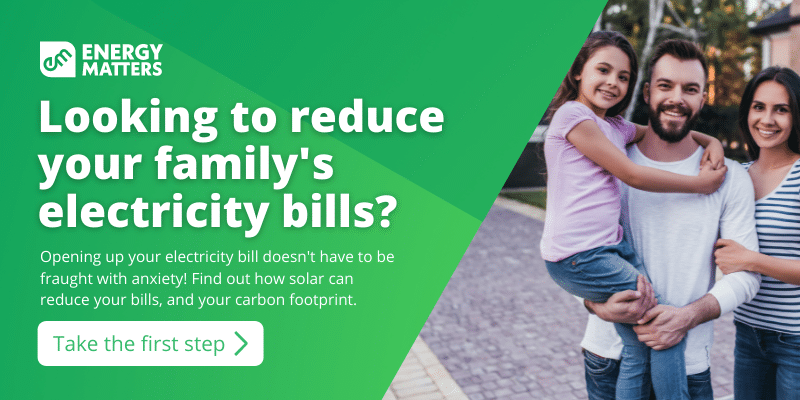 Energy Matters CEO, Roshan Ramnarain says "In light of the current energy circumstances, the Australian public is choosing solar for their security during such an uncertain time. Australians are seeking alternatives and the search for solar is evident which is fantastic to see. Let's hope the new Federal Government can support Australian homes and businesses even further during these difficult times".