It's been an eventful couple of years for Australia's renewable energy sector. Despite the global pandemic and extended lockdowns in NSW, ACT and VIC, rooftop solar continued to set a record-breaking pace with over three million installations by the fourth quarter of 2021. In contrast, large-scale renewable projects faced headwinds, hindered by lower wholesale electricity prices and ongoing grid challenges.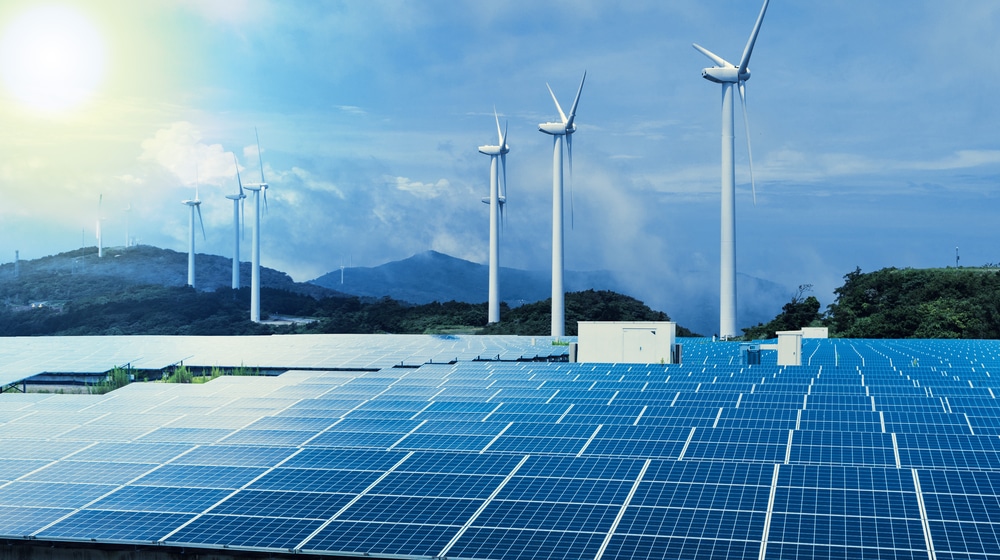 Despite the country falling a spot in Ernst and Young's (EY) latest Renewable Energy Country Attractiveness Index (RECAI), we are now seeing evidence that investment is picking up again—and 2022 may mark an important turning point for clean energy development within the country with more Power Purchase Agreements (PPAs) and long overdue investment of our transmission infrastructure on the horizon.
A key driver of this activity is the increasing focus of Australian corporates on sustainability and climate risk, with more than 87% of ASX 200 companies now delivering substantial environmental, social and governance (ESG) reports.
While this doubling down on renewable energy commitments signals positive signs for Australia's renewables market—with a wave of new projects and commitments across solar, wind and green hydrogen production being proposed outside existing PPAs—the country still faces a lack of regulatory clarity and clear climate policy at a federal level.
RECAI: Australia a growing PPA market
The latest RECAI from EY shows that PPAs are a significant driver of clean energy investment, allowing organisations to demonstrate their green credentials while also allowing developers to secure financing and initiate viable new projects. Since 2017, the Business Renewables Centre Australia (BRC-A) estimates there have been 110 Corporate PPAs negotiated in the country, contracting over 4GW of renewable energy generation.
PPAs, for those who are unfamiliar with the term, are contracts between a renewable energy generator and a customer (usually an organisation or business) to buy clean energy from that generator at a fixed price for a set period of time—usually between 10-20 years.
Globally, a record 23.7GW of renewable energy was purchased via corporate PPAs in 2021. This year's RECAI includes a corporate PPA Index to analyse and rank the growth of PPAs. Australia currently ranks 5th in the Index.
As global pressure mounts to reduce greenhouse gas emissions in the face of our escalating climate emergency, this number is only expected to grow as some of Australia's biggest companies make a concerted effort to clean up their energy mix.
PPAs aren't without their complexities however, as the Australian electricity market's volatile pricing can make the long-term investment a challenging balance of risk and reward.
2021 was a challenging year in the context of low wholesale electricity prices and an industry slowdown, but BRC-A's State of the Market 2021 report indicates that the industry is optimistic about Renewable Energy Zones having a positive impact on Corporate PPAs in 2022.
2020s set to be the decade of network development
A potentially significant roadblock for the expansion of renewable energy generation not just here in Australia but globally is the rapid and widespread need for investment in transmission infrastructure.
This is no small hurdle, as AEMO's 2020 Integrated System Plan (ISP) indicate that over the next 15 to 20 years $66 billion will be invested in large-scale renewable energy generation and storage (mostly in regional areas) and $27 billion in rooftop solar and battery storage.
The build-out of electricity generation and transmission infrastructure will create pressures on market capacity to deliver the supply of labour and materials required for a smooth, efficient energy system transition.
In Australia, the transition is complicated by the fact that our grid needs to cover a geographically large area yet services a comparatively small number of customers.
The good news is that progress is being made in this area, with a market design currently under development that will identify and connect our wide range of renewable energy resources, allowing network capacity limitations to be overcome by means of scale-efficient, cost-effective network infrastructure.
Australia currently has a number of significant transmission projects in the pipeline. One of the largest projects is Project EnergyConnect, the high-voltage electricity transmission interconnector between South Australia (SA) and NSW. Expected to be fully operational by 2024, the interconnector is poised to unlock transmission constraints in southern NSW and help to open up the South-West Renewable Energy Zone (REZ).
Looking further ahead is the Marinus Link. The proposed AU$3.5b project involves a high-voltage direct current (HVDC) undersea cable that would connect Tasmania with the mainland – acting as a kind of giant battery providing capacity firming services from existing hydro and new pumped storage hydro to the National Electricity Market (NEM). The interconnector would also support future green hydrogen projects.
Also gaining momentum in 2022 is "virtual transmission"—the concept of large-scale battery storage as a flexible addition to traditional methods of electricity distribution. It suggests how energy storage can be used to defer or replace transmission system upgrades, and has the potential to provide ancillary services and voltage support, as well as capacity augmentation. Virtual transmission can allow hundreds of MW of capacity to be added to lines in far less time than traditional assets.
Just yesterday, the government announced $100 million in grants for large-scale battery energy storage projects, noting that the technology will play an "important part" of Australia's energy infrastructure mix as more and more renewables come into the grid.
Clarity needed to accelerate transition to renewables
The bottom line is that 2022 is set to be a landmark year in Australian renewable energy sector, with some noteworthy projects in the pipeline. Industry progress will be driven by a number of factors, but can be further accelerated with a stronger federal imperative to transition to renewables.
While the Morrison Government's long-awaited plan to achieve net zero carbon emissions by 2050 is a step in the right direction and a positive signal to investors, it lacks some of the key detail needed to provide clarity on how exactly the transition will take place.
Clarity of detail is sorely needed, as investors – both domestic and international – require certainty to confidently invest in large-scale renewable energy projects. Australia's road to net zero carbon emissions requires greater investment into transmission assets, increased utlisation of new and proven technologies and an energy system design that is resilient enough to manage grid reliability and stability.
A clear pathway towards a total energy system transformation will be vital if Australia wants to meet its renewable energy targets and guarantee a clean, sustainable energy future.
Looking to go solar? We can help.
We can guide you toward solar and/or battery storage solution that fits your lifestyle and budget. Receive up to 3, obligation-free quotes from our trusted network of accredited solar installers. It's fast, free, and takes the hassle out of shopping around.