There are many moments in life that take your breath away; the moment you meet your significant other for the first time, holding your newborn baby, standing atop a mountain peak, and setting your eyes upon the all-electric Jaguar I-PACE!
Truly, just walking around the I-PACE is an experience in and of itself. Sitting behind the wheel and pressing your foot down on the accelerator takes you back to your first time driving a car. The exhilaration of 294kW of power propelling you forward is like sitting in the front carriage of a roller coaster; something that can only be truly appreciated from first-hand experience – and something we had the pleasure of experiencing thanks to the wonderful team at Melbourne City Jaguar.
For those intrigued by the intersection of innovation and eco-conscious living, consulting with experts like Energy Matters can provide nuanced perspectives, ensuring a holistic understanding of potential pathways without the feel of a traditional sales pitch. Start with FREE solar quotes now.
Our CEO, Roshan Ramnarain, took the Jaguar I-PACE for a test drive around Port Melbourne and it is fair to say that he has been converted! You can watch the test drive here:
Jaguar's I-PACE is a game-changing vehicle that has taken the electric car market by storm. This sleek and futuristic SUV has earned widespread acclaim for its advanced technology, exceptional performance, and striking design. Let's take a closer look at what makes the I-PACE such an exceptional vehicle.
Jaguar I-PACE Design and Features
The I-PACE's design is a true work of art, marrying beauty with practicality. The vehicle boasts a low, sleek roofline and a bold, muscular stance that exudes power and confidence. The car's sleek, aerodynamic design allows it to slice through the air with ease, reducing drag and maximising efficiency.
Inside, the I-PACE's cabin is equally impressive, with a spacious and luxurious interior that's packed with high-tech features. The vehicle's panoramic glass roof provides stunning views of the outside world, while the cabin's minimalist design creates a sense of calm and tranquillity.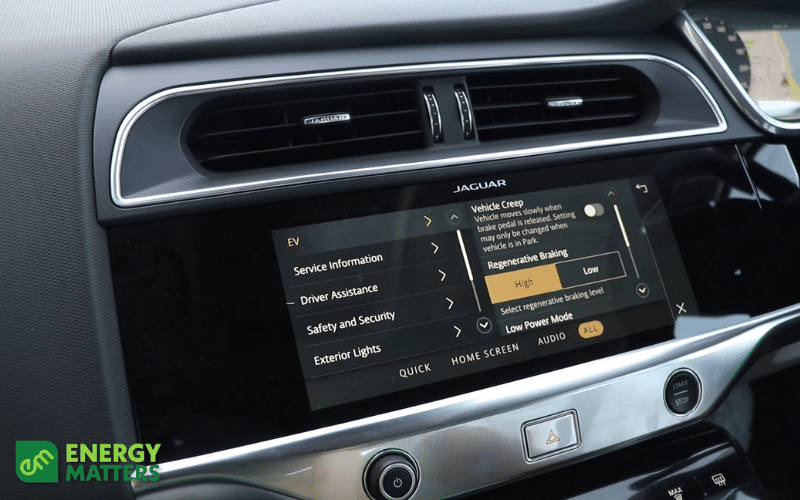 The back row provides plenty of leg and head space for up to 3 passengers and includes essential power supply ports for phones and tablets. The 656L boot space is perfect for luggage-light day trips and long-haul interstate trips, ensuring that there's plenty of room for all your activities.
The I-PACE's Performance and Power
The I-PACE is powered by a state-of-the-art electric drivetrain that delivers impressive performance and efficiency. The vehicle's two electric motors generate a combined output of 294kW and 696Nm of torque, giving the car the ability to accelerate from 0-100 km/h in just 4.5 seconds. The I-PACE's electric powertrain provides instant torque, making it incredibly responsive and agile on the road.
The car's battery pack has a capacity of 90 kWh, providing an estimated range of up to 446km on a single charge. The I-PACE can be charged up to 80% in just 45 minutes using a DC fast charger, making it easy to top up the battery while on the go.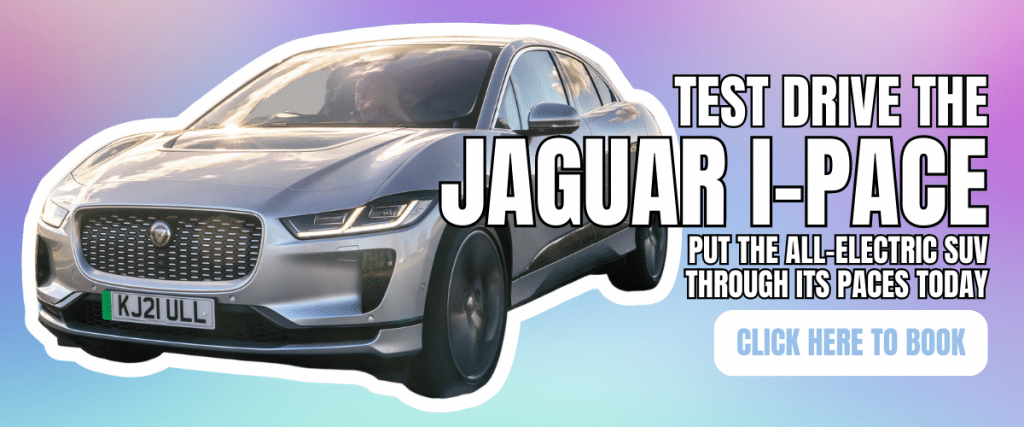 Advanced Technology of the Jaguar I-PACE
The I-PACE is packed with advanced technology, including an advanced infotainment system that features a 12.3-inch touchscreen display. The system supports Apple CarPlay and Android Auto, making it easy to connect your smartphone and access your favourite apps and services.
The car also features a range of advanced safety features, including adaptive cruise control, lane departure warning, and automatic emergency braking. The I-PACE's advanced driver assistance systems help keep you safe and in control on the road, even in challenging driving conditions. While regenerative braking can take some getting used to, the energy produced by braking and sent back to the battery is revolutionary. This feature can be set to high or low depending on how you wish to drive.
Conclusion
The Jaguar I-PACE is a true masterpiece of engineering and design. This revolutionary electric SUV offers exceptional performance, advanced technology, and stunning design, making it one of the most exciting electric cars on the market. Whether you're a tech enthusiast or a car enthusiast, the I-PACE is sure to impress. If you're looking for a game-changing vehicle that can help you reduce your carbon footprint while still providing an exceptional driving experience, the I-PACE is definitely worth considering.
Jaguar I-PACE Information and Specs
Warranty: 5 Years / Unlimited km
Price range: $148,800 – $165,000
Vehicle type: SUV
Doors/Seats: 5 doors, 5 seats
Battery range: 446km
Battery: 90kWh
Power rating and torque: 294kW/696Nm
Recharge time: 220/240v = 44 hours, Home fast charging = 14 hours, DC fast charging = 45 mins
Are you looking to upgrade your car to an Electric Vehicle? Book a test drive today.
Thank you to the fantastic team at Melbourne City Jaguar for providing the Jaguar I-PACE for Energy Matters to test-drive. Contact Melbourne City Jaguar to test-drive the I-PACE and chat with the sales team about how all-electric vehicles are changing the automotive landscape.
Our professional solar installers in Melbourne will assess and determine your energy needs. We customise a solar panel system in Melbourne to fit the roof size of your property, ensuring you receive the most suitable solar panel system for your Melbourne home, meeting to property's energy requirements.