Multiple industry award-winner Enphase was founded in California, USA in 2006 and shipped its millionth microinverter in 2011. By the end of 2016, it had shipped 13 million units. That makes it the world's no.1 microinverter manufacturer in terms of volume. Enphase microinverters have recognition as being world class. There is high regard also for Enphase solar batteries.
A decade after its founding, the company has spread its wings and developed the world's most compact energy storage system for home grid connect solar applications.

Enphase's Demonstrated Commitment To Quality
Enphase takes quality very seriously, testing its hardware and software under stresses well beyond their specifications. For example, Enphase tests its microinverters by submerging them in water, while operating under thermal cycle stress.
Every single component Enphase produces is tested, ensuring minimum failures. That's good for Enphase – and good for its customers.
New Enphase system products undergo 1 million power-on hours of accelerated, long-term reliability testing prior to release onto the market. That's the equivalent of more than 114 years!
Enphase Microinverters
Enphase manufactures the world's leading microinverter. Which finds use in more than 540,000 solar energy systems across the world according to the company.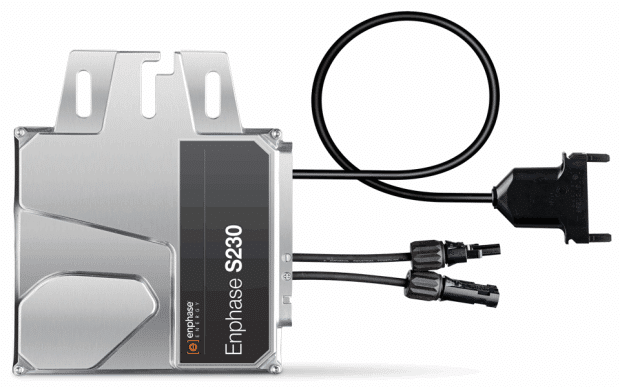 A microinverter is a small electronic device mounted on the back of a solar panel, or close to it. The microinverter design concept does away with a single string inverter. It provides module level monitoring and decreased risk of system failure compared to having a single large inverter for an array.
The use of microinverters simplifies system design and enables more complex solar array design and redundancy. All the while also ensuring one poorly-performing solar panel doesn't impact the solar electricity generation of the whole string. Microinverters are particularly beneficial in partial shading scenarios.
Burst technology enables Enphase microinverters to produce more energy in low-light conditions, including at dawn and dusk.
Enphase microinverters boasts a static MPPT efficiency of 99.4% and have the backing of a 10-year warranty. That is far longer than any string inverter.
Enphase solar Batteries
The Enphase AC Battery is perfect for solar households that begin with a small battery system and then expand their energy storage capacity later. If required, then you can easily add more Enphase AC Battery modules.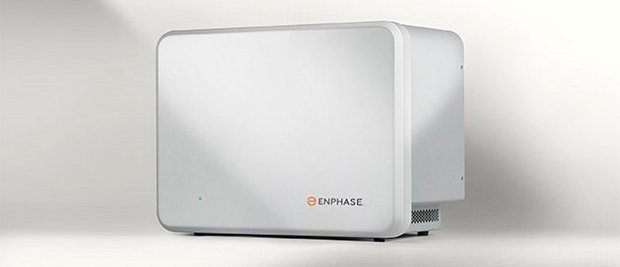 The Enphase AC Battery offers flexibility and affordability. They do that without compromising on performance. Being an AC system using prismatic cells based on lithium-iron phosphate chemisty, Enphase's energy storage solution also offers enhanced safety.
The AC Battery was the first home energy storage system receive UL 9540 system certification. This is a safety standard requirement from UL, the global safety science organization.
Each Enphase battery is accompanied by a solid 10 year warranty. Learn more about Enphase Energy Storage.
Enphase Envoy
The Enphase Envoy (current model: S-Metered), another compact electronic device, is the brains of an Enphase energy system. It connects each microinverter unit to Enlighten monitoring software. This provides system owners with a user-friendly online interface for monitoring performance of an array and if installed, the AC Battery.

Envoy also enables remote update capabilities, load management, and smart grid functionality. Its installation can be indoors or in an outdoor enclosure.
Enphase Enquiries
Through our parent company, Energy Matters is a distributor of the Enphase range of products in Australia. Contact us about your micro inverter needs.
Residential Customers
You can have Enphase solar products as part of a home solar power system – get a quick quote now!