An inquiry into the electricity market by the consumer watchdog has confirmed what many solar customers already know—that Australians using solar panels pay less for power than their non-solar neighbours.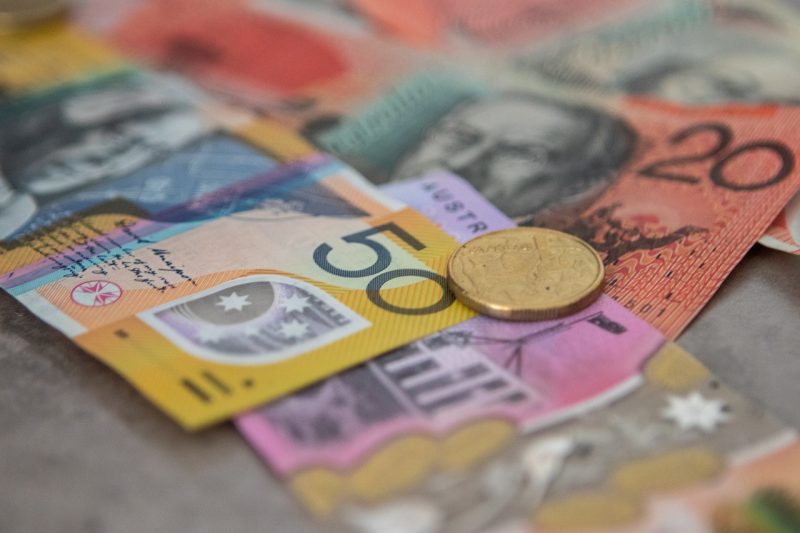 The Australian Competition and Consumer Commission (ACCC) recently reported that solar customers, on average, saved up to 31 per cent on their energy bills in 2020.
The report revealed that 2020 solar residential customers had a median quarterly bill of $253, while non-solar customers had a bill of $347 ($94 difference)—despite solar residential customers using more energy from the grid.
Residential power use surged while business use dropped
With more people staying home and working from home during COVID-19 restrictions, it is unsurprising that residential solar customers' power usage surged by nine per cent, while small businesses with solar decreased by two per cent.
Households with rooftop solar paid 7.9 cents per kilowatt hour (c/kWh) less for energy than homes without solar – a 29 per cent reduction. Meanwhile, small business customers with rooftop solar paid 31 per cent less than businesses without solar in 2020, representing a 10.8c/kWh difference. These figures were not driven by differences in grid usage for residential customers, as residential solar customers used only slightly more electricity from the grid than non-solar customers.
Solar customers pay lower effective prices
Using energy retailer billing data, the ACCC report found that residential and small business solar customers continued to pay much lower effective prices than non-solar customers (figure 4.1 and figure 4.2). The effective price is calculated by dividing the net amount paid by solar customers, taking into account the rebates they receive from exporting electricity generated by their solar panels, by the volume of electricity they draw from the grid.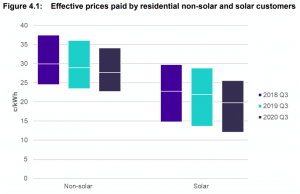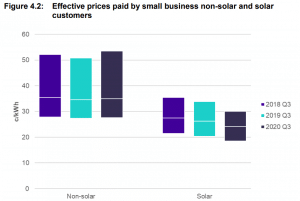 Lower price primarily due to rebates
The ACCC report highlighted that feed-in tariffs offered by energy retailers to solar customers were a significant contributor to these savings in 2020. On average, residential customers earned more than $300 a year in credits.
"Residential and small business customers with solar panels paid much lower rates than non-solar customers because they earn feed-in tariff payments, or rebates, for exporting electricity generated by their solar panels to the grid," the report said.
Making the switch to solar
With the benefits of rooftop solar clearly displayed in the watchdog's report, Australians currently relying on the energy grid should be encouraged to look into their energy costs and consider the switch to solar.
Three easy ways to get started:
Calculate your potential savings using Energy Matter's simple solar calculator.
Find out what rebates and incentives are currently available in your state.
Receive up to 3 free, no obligation, renewable energy quotes from fully-qualified installers in your local area.
Once you have solar installed, it is worth noting that there are further strategies you can employ that can save you even more: Five tips on how to get the most out of your solar panels.