The Victorian State Government and Federal Government have combined forces in a major show of bipartisan support for renewable energy projects by agreeing to create an 'energy superhighway' between New South Wales and Victoria.
The Labor Victorian Government and the LNP Federal Government have announced a $200-million infrastructure deal that will improve the flow of renewables into the mainstream grids of both states. This will then promote the construction of more wind and solar projects in the future.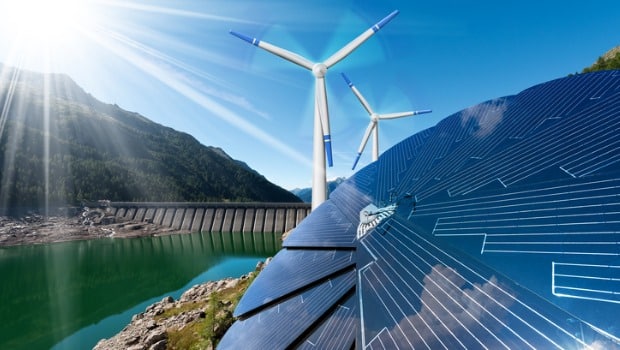 They will each provide $100 million towards the project, which has been named the Victoria to New South Wales Interconnector West (VNI West) project or 'KerangLink' – which will be an 1800-megawatt capacity transmission project.
Brining more affordable energy to NSW and Victoria
The funding will also kickstart the Snowy 2.0 pumped hydro project in NSW which will now be able to funnel power into Victoria as well, allowing both states to benefit. The project will connect the Tantangara and Talbingo reservoirs in New South Wales and Victoria and it is set to be commissioned in 2024.
Federal Minister for Energy and Emissions Reduction Angus Taylor said this support for VNI West will generate new jobs in the construction and ongoing running of these projects which would create a more reliable grid in both states and ultimately drive down energy costs.
"The Government is strongly focused on getting the best energy outcomes for all Australians, which is why we are working with states and territories to ensure their specific energy needs are met," Minister Taylor said.
"Commonwealth support for VNI West demonstrates our commitment to working with Victoria to deliver outcomes that benefit all Victorians.
"The VNI West project will play a crucial role in ensuring Victorians have access to the affordable and reliable electricity they need to power their lives.
"The Commonwealth Government is now advancing all major priority transmission projects in the Australian Energy Market Operator's 2020 Integrated System Plan.
"The Morrison Government is continuing to deliver a more affordable and reliable electricity system for Australians through measures that will lower bills, secure our grid and drive investment in new energy infrastructure."
Victorian Minister for Energy, Environment and Climate Change Lily D'Ambrosio said the project would be a major win for both states, particularly Victoria's North West regions.
"KerangLink will be a renewable energy superhighway, creating a wave of new jobs right across the state," Minister D'Ambrosio said.
"This project will unlock more wind and solar power in Victoria than ever before, and is a crucial action to address climate change.
"We know that renewable energy will play a vital role in powering the future of Victoria's economy."
This announcement is expected to be just the beginning of funding towards renewable projects that would benefit both states with Federal Funding also expected for the Star of the South offshore wind project off Gippsland in Victoria – the first of its kind in Australia – which is currently at the environmental planning and assessment stage.
Victoria Energy Policy Centre director Bruce Mountain expects the total funding to reach around $1 billion by completion assuming the multi-billion Snowy 2.0 project proceeds.