It has been a tough couple of years for many Australian households, with the global pandemic contributing to financial stress and job insecurity. With everything going on, nothing quite adds insult to injury than the arrival of a high energy bill. The good news is that cheaper electricity prices are on the horizon for most of Australia, with new research from the Australian Energy Market Commission (AEMC) showing that, by 2024, electricity prices will be under 26c p/kWh – their lowest levels since 2017.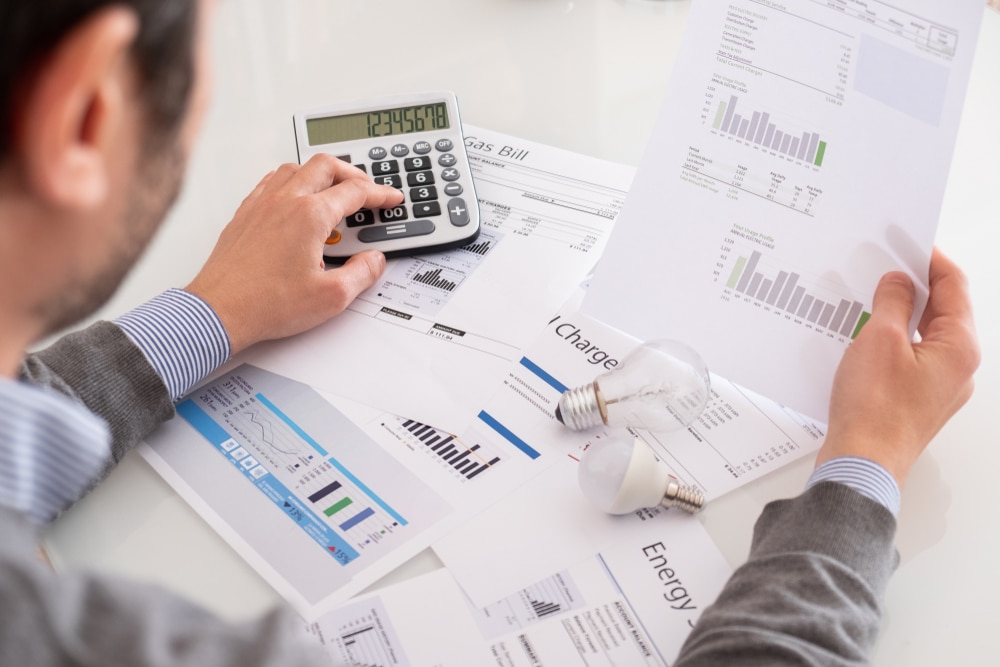 The AEMC's Residential Electricity Price Trends Report 2021 revealed that Aussie households can expect to pay an average of $77 less for electricity in 2024 than they do today, as cheaper renewable energy flows to consumers.
"This illustrates how integrating renewables in a smart way makes it possible to have both lower costs for consumers," said AEMC Chair Anna Collyer.
This downward trend is despite the closure of major power stations, including Liddell power station in New South Wales.
"We can now see far enough into the future to be confident that power prices paid by consumers will continue to trend downwards over the next three years, despite the staged exit of Liddell power station in 2022 and 2023, one of the biggest coal-fired generators in the national electricity market."
While transmission and distribution network costs are expected to are expected to increase by about $31 out to FY23/24, a combination of lower wholesale costs and reduced environmental costs will drive the overall price down in most regions.
SE Queenslanders set to save big while ACT pays more
Across National Electricity Market (NEM) jurisdictions, South East Queenslanders are forecast to be the biggest winners, with a 10% drop, equating to $126 in annual savings. This is followed by Victoria at 8% ($99), Tasmania at 6% ($125), New South Wales at 4% ($50), and South Australia at 2% ($35).
ACT will be the only state under the NEM that is expected to see an increase (4%). Ms Collyer said the modelling showed prices in the ACT increasing by $99 this financial year, and by $123 the following, before falling by $145 in 2023/24. These increases are primarily attributed to rising wholesale and network costs.
SA's modest projected savings are a result of higher network investment costs, which are predicted to accelerate over the next decade to cope with the steep rise in power being returned to the grid from households.
Regardless of the region, your overall savings will be determined by your energy deal, how much energy you use and whether you also have solar or gas. Ms Collyer said the key is to shop around for the best deal.

Diversity of generation and storage to help "keep the lights on"
According to Ms Collyer, the report indicates that electricity bills will rise slightly in 2022/23 before falling once lost capacity from the closure of gas-fired generators is replaced with a combination of solar, wind, gas and batteries.
"While we have just under 2,500MW of generation expected to exit the grid over the next three years, there are almost 5,500MW of committed new large-scale generation and storage projects coming online over the same time period," Ms Collyer said.
"This is in addition to 4,130 MW of new rooftop solar PV capacity, which will also influence prices by lowering demand and through exports."
"This diversity of generation and storage puts us in a strong position to manage the forecast retirement of Liddell in NSW and the closure of gas fired generators in SA and QLD. Understanding what's driving prices highlights the importance of being smart in how we connect resources to the grid and ensure the back-up needed for a secure supply, so the benefits of low cost and low emission generation aren't eroded," she said.
"Everything we're doing at the AEMC and ESB is about making the most of renewables. That means maximising the benefits through reforms to distributed energy resources such as solar, minimising the emerging costs of planned network investments to connect renewables to consumers, while ensuring we have electricity when and where we need it to keep the lights on."
Looking to go solar? We can help.
Energy Matters has assisted over 30,000 Australians in their transition to clean energy. We can guide you toward solar and/or battery storage solution that fits your lifestyle and budget. Receive up to 3, obligation-free quotes from our trusted network of accredited solar installers. It's fast, free, and takes the hassle out of shopping around.