China's latest move to restore global supply of polysilicon for solar panels offers a lifeline for the renewable energy industry. The country has been investing billions of dollars in new factories to produce the key raw material used to make photovoltaic cells for solar panels. Global capacity has already been boosted by more than a quarter in the past two months, and it will double by early next year. This should help rein in prices of the material after surging costs threatened to slow the pace of clean energy projects.
It's a much-needed turnaround for the photovoltaic industry, which has been under pressure since the global panel supply crunch peaked late last year.
While the shortage has impacted Australian panel supply and prices, the impact has been slow to hit and relatively modest in comparison to Asian, European and US markets thanks to a favourable Australian dollar and a healthy stockpile of solar modules.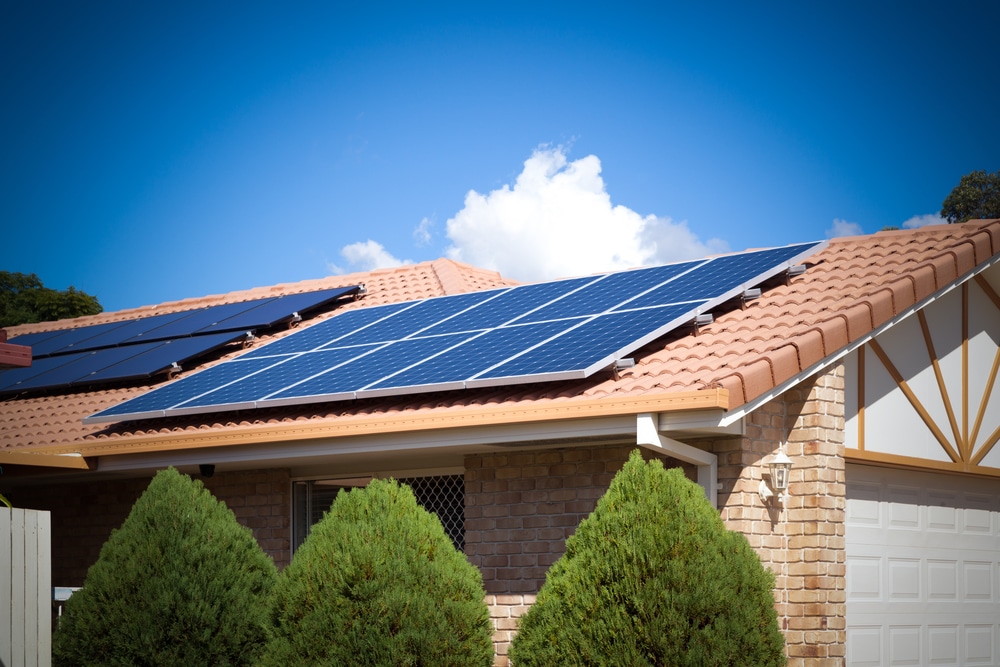 Fixing polysilicon shortages key for the solar industry
Solar panel scarcity over the last few months has been driven by several factors including shortages in solar panel's key raw materials (i.e. polysilicon, steel, aluminium and copper), high shipping costs and China's energy crisis, which forced panel manufacturers to halt production to curb emissions.
Polysilicon shortages are particularly challenging for the solar industry because it's the most difficult stage in the supply chain to expand capacity. New plants can take 18 to 24 months to come online, followed by a lengthy ramp-up process, compared to under a year for less complicated materials or manufacturing processes.
At the height of the crunch, the cost of polysilicon tripled, leaving solar project developers with little choice but to pay up or postpone their projects.
According to Tony Fei, an analyst with BOCI Research Ltd, China's multi-billion dollar expansion of polysilicon capacity will "help to remove a key bottleneck to the solar value chain".
"We expect solar panel supply to be vastly boosted in the coming years with declining prices, contributing to decarbonisation of the global energy mix."
Since November, prices have already tumbled 17 per cent, with companies including Tongwei Co., Daqo New Energy Inc. and GCL-Poly Energy Energy Holdings Ltd. — among the world's major producers — opening new plants or lines with a combined capacity of 160,000 tonnes a year, adding to an existing global fleet of about 620,000 tonnes.
Beyond the projects already under construction, another 1.5 million tonnes of new capacity has recently been announced with more than 850,000 tonnes in December alone.
Market analysts have predicted that polysilicon prices will remain elevated in the first half of 2022 followed by a record-breaking nosedive in 2023. According to Dennis Ip, an analyst with Daiwa Capital Markets, this price drop will drive down costs of solar modules and deliver strong growth in installations.
China eases energy consumption rules
One of the major contributing factors to the exponential increase in polysilicon production capacity in December is China's recent loosening of blanket restrictions on energy consumption in order to ensure environmental and climate targets do not erode future economic growth.
The irony of the situation certainly isn't lost, knowing that polysilicon production is a particularly energy-intensive process, but also one that is critical to modern solar panel production—and ultimately, the health of the global environment.
Fortunately, according to BOCI's Mr Fei, several of these recently announced projects have vowed to use wind and solar to power their polysilicon production lines, which will ensure they avoid scrutiny from government watchdogs investigating high-polluting industries.
If projects progress according to plan, by the end of this year, solar companies will be able to produce enough polysilicon to allow for more than 500 gigawatts of capacity to be installed annually, which compares to a total of about 144 gigawatts installed globally in 2020.
Australia 'shouldn't rely' on China for solar panels
China has long had a monopoly on the world's production of solar panels, manufacturing over two-thirds of global supply. Currently, around 90 per cent of Australia's solar panels are made in China.
The recent solar panel shortage and surge in panel prices has reignited a debate about the security of Australia's supply, with many calling for new local manufacturing plants to be established. In addition, more light is being shed on apparent human rights violations, including forced labor practices linked to the Xinjiang region that supplies 50 percent of the world's supply of polysilicon.
Earlier this week, Nationals Senator Matt Canavan, known for his divisive opinions on climate change, called for the government to provide more support for Australian-made solar panels, particularly for use in solar farm projects.
"The Australian people should not have to rely on the goodwill of the Chinese Government to ensure our energy security," he said in a statement.
"Why don't we make some here in Australia, why don't we require a certain amount of Australian content in these solar farms," Mr Canavan said.
"We should be banning anything that comes out of the Xinjiang province while ever this oppression continues there for the Uyghur people."
In November last year, Australian Energy Minister Angus Taylor claimed that boosting the local manufacturing of solar panels is a "core focus" for the federal government.
"This is a big focus. We've prioritised solar technology as a crucial technology for Australia," Mr Taylor said.
"We've got the highest rate of household solar in the world in Australia. We want to see more manufacturing in Australia."
While Mr Taylor was vague on details at the time of his statement, the Australian Renewable Energy Agency (ARENA) has recently announced up to $40 million in funding to support research and development (R&D) toward the federal government's "ultra low-cost solar stretch goal".
While Australian innovation and technology does not always translate to Australian manufacturing, one early beneficiary—Sydney-based solar start-up SunDrive—aims to produce solar cells locally, optimistic that they can compete with large solar manufacturers in Asia.