Australia will surpass its 2030 Renewable Energy Target, but with no thanks owing to the Federal Government.
That's the findings from a report commissioned by the Australian Conservation Foundation (ACF) and prepared by Climate Analytics. The 38 page report, released yesterday, projected that Australia's emissions are likely to be around 30-38% below 2005 levels by 2030, far exceeding the Federal Government's target of 26-28%.
Australia is often criticised for its lack of commitment to tackling climate change, and the Federal Government's Renewable Energy Target for 2030 has only fuelled the fire of debate since it was announced back in 2001. The target has been heavily criticised both domestically and internationally as not ambitious enough or equal to the grave threat of climate change. In fact, when compared to similarly wealthy countries, Australia's 2030 climate target is one of the lowest by a wide margin.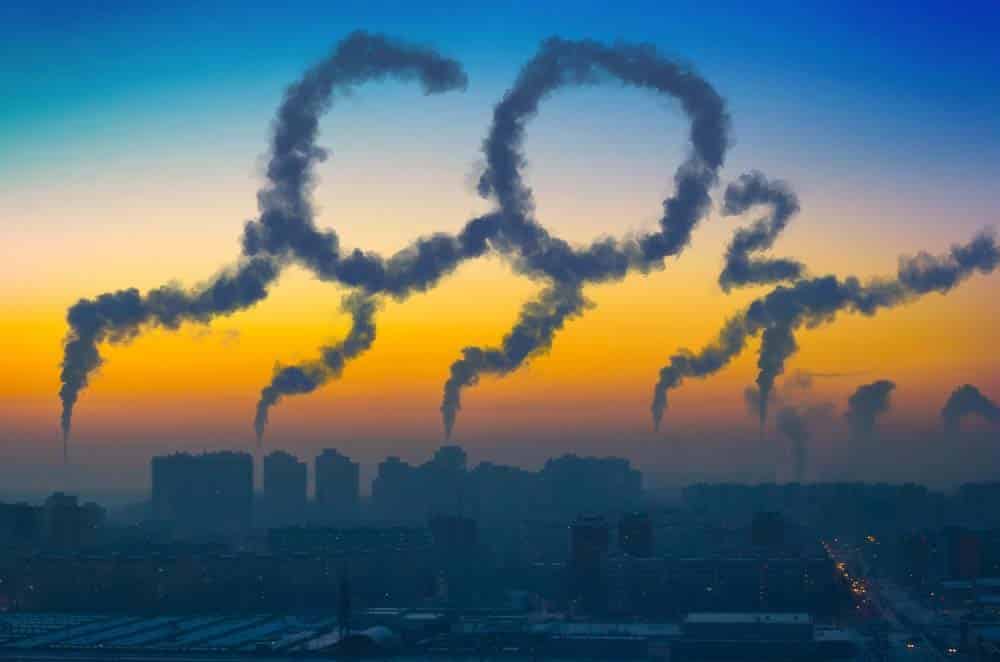 Federal Government progress claims a 'falsehood'
While the ACF's projected emissions reduction figures might suggest a sign of great progress on behalf of the Morrison Government, the report's projections were made without the assistance of any federal policies.
"Our analysis shows almost all the emissions reductions will be the result of state government policies, and will have virtually nothing to do with the Federal Government", said Bill Hare, Director, Climate Analytics.
"It also suggests that, given the almost total absence of substantial federal climate policies to date, Australia can do a lot more".
In the executive summary of the report, the authors don't hold back in their assertions.
"The Federal Government's claim that it is "meeting and beating" its targets is a falsehood because it is doing little but claiming credit from the hard work of Australia's states and territories."
The ACF report outlined that, if the Federal Government increased the level of action across sectors including energy, transport, buildings and industry, we would easily be on track to reduce our emissions by 50-60% by 2030.
What policies are contributing to the projected reductions?
According to the ACF report, Australia's states are leading the way in emissions reductions by increasing renewable energy, rolling out strong electric vehicle policies and dealing with land clearance issues. Below are a number of actions that are slated to contribute towards emissions reductions:
Earlier than planned closures of coal plants in Victoria and NSW
State-directed renewable penetration of the power sector
Strong state-level Electric Vehicle policies in NSW, Victoria, the ACT and South Australia
Lower than projected land clearing rates and consequent 'carbon sink' (i.e. less natural carbon storage) due to state-level intervention
Australia's major trading partners implementing the Paris Agreement and reducing their LNG and coal imports from Australia

How can Australia reduce 2030 emissions by more than 50%?
The ACF developed three scenarios to show how Australia can increase its climate ambition more than 50%.
Scenario A is focused on achieving a 50% reduction through decarbonising energy with additional mitigation measures made in the electricity, buildings and transport sectors.
Scenario B is to show if only partial mitigation efforts are made in the energy sector, other sectors will need to ramp up decarbonisation efforts to meet a 50% target. These sectors include buildings, agriculture, waste, and industry.
Scenario C is built upon Scenario A but also includes additional mitigation measures made across other key industry sectors such as agriculture, manufacturing and mining to achieve a 60% reduction.
The report also included a projected reduction of 67% if mitigation measures were applied across all sectors. This would bring the country in line with a 1.5°C long term temperature goal.
When outlining these scenarios, the authors particularly focused on the critical importance of accelerating emissions reductions in the power sector and the phase-out of coal, gas and oil products in the energy system as a whole. This involves replacing fossil fuels with energy produced through renewable energy sources including wind and solar, as well as the broader adoption of energy storage systems. The analysis also underlined the importance of the Federal Government's contribution to the widespread electrification of transport, particularly light vehicle transportation.
What's next?
The ACF has said that it is time for the Morrison Government to commit to significantly stronger targets and lead the way in developing policies for achieving them.
Instead, the Federal Government has been dragging its heels on the issue and is yet to produce a credible plan for achieving even Australia's current target without leaning on state policies and action. In fact, the Federal government's energy policies are firmly entrenched in keeping fossil fuels in the energy mix and increasing coal and gas production.
Decarbonising the energy system is key for a 1.5°C pathway. Not only will this benefit the environment, but also stimulate tens of thousands of jobs in the Australian renewables-based electricity sector.
Are you ready to do your bit for the environment while saving thousands on your electricty bills? Join millions of Australians who have already made the switch to solar. Receive up to 3 FREE, obligation-free quotes from trusted local installers – it'll only take you a few minutes! You can also call us on 1800 EMATTERS or email our friendly team for expert, obligation-free advice.