An Australian company is claiming that green hydrogen could be cost-competitive with fuel as soon as 2025, thanks to their patented hydrogen electrolyser technology. Hysata, based in New South Wales, was recently recognised in top-tier scientific journal Nature Communications, for its 'capillary-fed electrolysis cell'. Considered a "giant leap" in the field, the cell boasts a 95% efficiency rate, beating current technology by around 25%.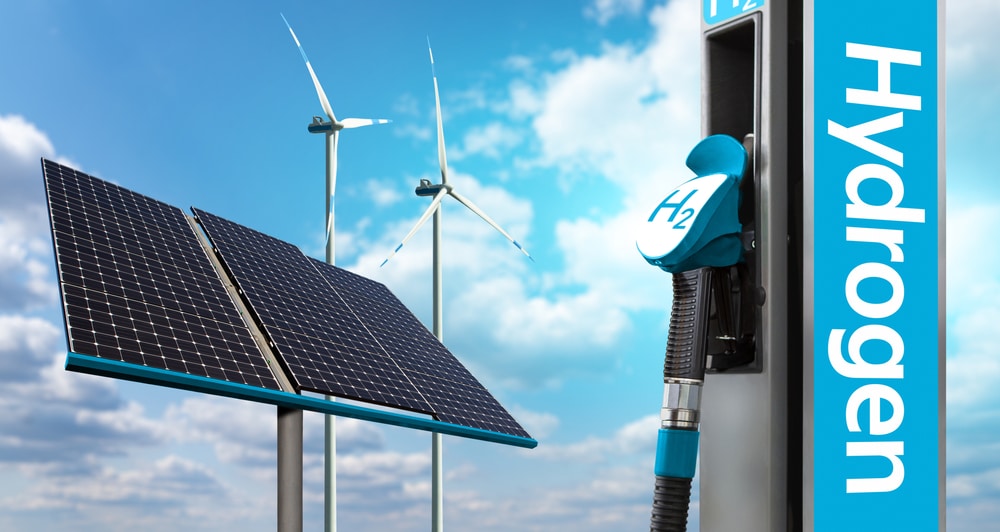 New electrolyser to deliver "world's lowest hydrogen cost"
Green hydrogen, vital for decarbonisation of sectors like steel, heavy transport and chemicals, is currently very expensive to produce, largely due to the low efficiencies of existing electrolysers. Hysata claims that its ultra-high efficiency electrolyser will significantly reduce these costs.
Hysata chief executive, Paul Barrett, said the achievement could see the Morrison government's so-called hydrogen stretch goal of $2 per kilogram reached years sooner than expected. He anticipates that the company can achieve gigawatt scale hydrogen production capacity by 2025.
"The global momentum towards net zero is creating a massive opportunity for green hydrogen and electrolysers. Economics will ultimately determine which technologies win, and with our world-beating efficiency, Hysata is well placed to lead in this major new global market.
"Our electrolyser will deliver the world's lowest hydrogen cost, save hydrogen producers billions of dollars in electricity costs, and enable green hydrogen to outcompete fossil fuel-derived hydrogen.
In his statement, Barratt said that Hysata is working to brand Australia as a world-class manufacturer and exporter of electrolysers, with plans underway to build a pilot electrolyser manufacturing plant and employ a highly skilled workforce this year.
"Green hydrogen is forecast to be a trillion-dollar industry with the backbone of this industry being the electrolyser. Given the urgency to reach net zero, we are gearing up to scale up as quickly as possible. The elegant design of our electrolyser is perfectly suited to mass production."
The technology was invented by scientists at the University of Wollongong and is now being commercialised by Hysata, with backing from IP Group and the Clean Energy Finance Corporation (CEFC).

New electrolyser technology "as monumental" as electric motors
Gerry Swiegers, Chief Technology Officer at Hysata said the overall design of the Hysata electrolyser system was simpler than existing technologies and that its development is "as monumental as the shift from the internal combustion engine to electric motors".
"Electrolysers have been around for 200 years, however the large amounts of renewable electricity required to produce green hydrogen and the overall cost of electrolysers today has prevented large-scale uptake of green hydrogen.
"Hysata's overall electrolyser system has been designed for ease of manufacturing, scaling and installation, delivering 95 percent overall system efficiency, equivalent to 41.5 kWh/kg, compared to 75 percent or less for existing electrolyser technologies. For hydrogen producers, this will significantly reduce both the capital and operational costs to produce green hydrogen."
Looking to go solar? We can help.
Assisting over 30,000 Australians in their transition to clean energy, Energy Matters can guide you toward a solar and/or battery storage solution that fits your lifestyle and budget. Receive up to 3, obligation-free quotes from our trusted network of accredited solar installers. It's fast, free, and takes the hassle out of shopping around.