Australia is in the midst of an energy transition. While the key driver is undoubtedly the need to cut emissions and combat climate change, this shift also has the potential to create significant economic opportunities.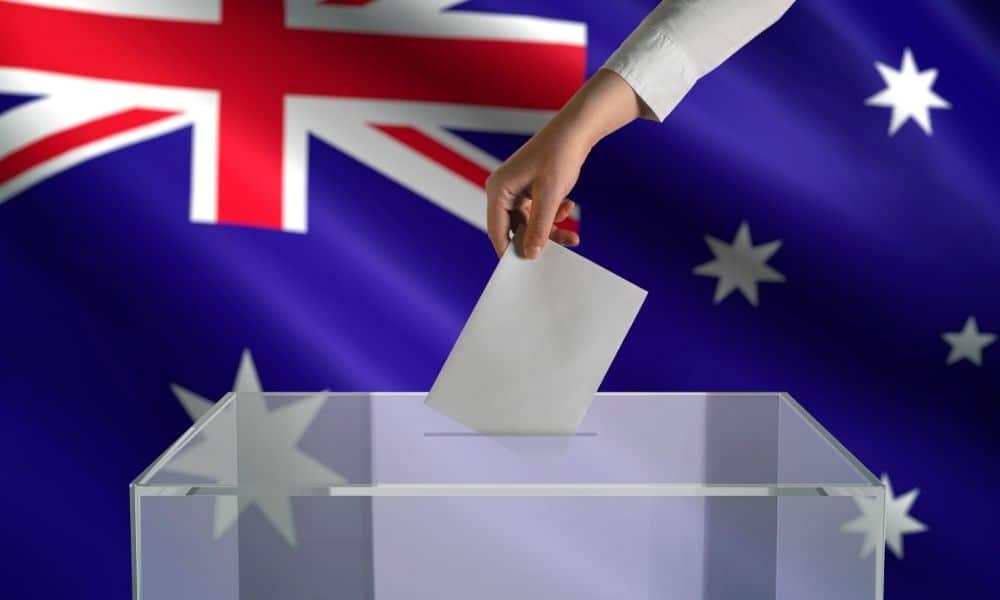 As we get ready to head to the polls in May, The Clean Energy Council (CEC) is urging political leaders to put the clean energy industry at the heart of their election campaigns, saying low-cost renewable energy is key to a prosperous Australia.
A key issue for Australian voters
While energy policy probably doesn't feature very prominently on many Australian's lists of key election issues, CEC Chief Executive Kane Thornton says it should be near the top – and not just because of climate change.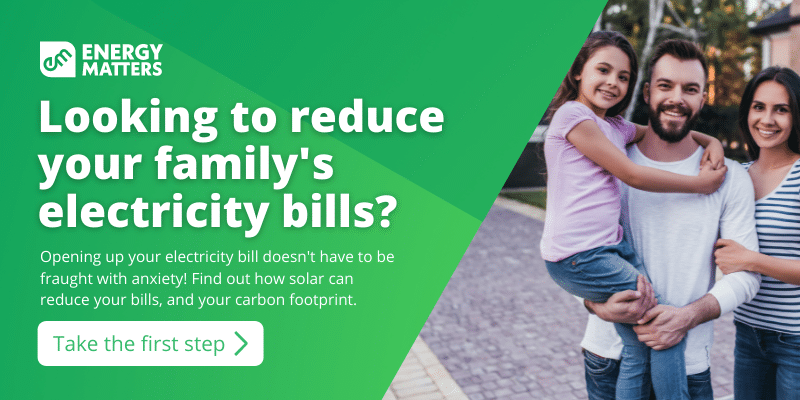 "This is the decisive decade for containing global warming to below two degrees Celsius," he said.
Data shows that electricity generation is the country's largest source of greenhouse emissions, so transitioning to renewable energy is crucial in our fight against the grim realities of climate change.
But it's not just good for the environment – Thornton said the shift to renewables will create tens of thousands of jobs, reboot our stagnant manufacturing sector and deliver even deeper savings on our electricity bills.
"When you support pro-renewable energy policies, you are voting for a prosperous Australia," Thornton said.
The economic benefits of renewables
Increasing our renewable energy capacity has a proven track record of driving positive economic benefits in Australia, for the everyday Australian.
Australia has the largest installed rooftop solar PV capacity in the world, and data from the Australian Energy Market Operator shows that renewables are already providing significant amounts of our electricity. In fact, renewables currently provide 32.5 per cent of Australia's electricity – a figure that's almost doubled since 2017. And this is only going to increase – the CEC has projected that Australia can achieve 100 per cent renewables by 2030, providing a 44.5 per cent reduction in carbon emissions based on 2005 levels.
Thornton says Australia's record adoption of renewables has a direct impact on our energy bills, leaving us paying almost US7 c/kWh less than the OECD average across 38 countries.
"The influx of solar, wind, hydro and storage has meant that Australian households now enjoy some of the cheapest electricity in the developed world."
While we have made incredible progress in the last decade, there is still more work to be done to grow the renewable sector. Fortunately, where there's work, there are job opportunities. Thornton touched on this in his statement.
"The transition to a clean energy system will require an enormous skilled workforce. The current pipeline of renewable energy projects could support 80,000 jobs. The clean energy sector is ready to deliver career pathways that the future workforce can genuinely aspire to."
The CEC also pointed to opportunities to breathe new life into Australia's manufacturing sector which has been in a steady decline for several years.
"An Australia powered by abundant, clean, low-cost electricity from the sun and wind means that we can get a lot more from our manufacturing sector. By rebooting Australia's manufacturing capacity using renewable energy, production costs come down, while our cost-competitiveness for export goes up – and that's good news for job creation".
Political uncertainty holding the sector back
Rapid growth of Australia's renewable energy sector requires a supportive policy environment.
Despite the enormous economic opportunities at hand, Australia is lagging behind when it comes to implementing policies that will drive this transition. To date, the federal government has been largely unwilling to invest in meaningful renewable energy initiatives, instead opting to focus on outdated and expensive coal and gas.
While small inroads have been made, such as last year's commitment to a net zero target by 2050, the CEC says the ongoing political uncertainty at a national level has had a negative impact on investor confidence.
The CEC is urging all political leaders to recognise the economic opportunity and commit to policies that will enable the continued growth of renewables in Australia.
They are also appealing to voters to back pro-renewable candidates in the upcoming election to ensure that Australia is well-positioned to tackle climate change and take advantage of the economic opportunities presented by the transition to clean energy.
"If we get our policy settings right, the opportunity is there for wind and solar power to create green energy like renewable hydrogen that becomes a top export earner for Australia. This means jobs and growth for rural Australians – we'll all prosper," says Thornton.