Over the weekend, Australia reached a new milestone in renewable energy. More than half of the country's electricity generation came from solar power.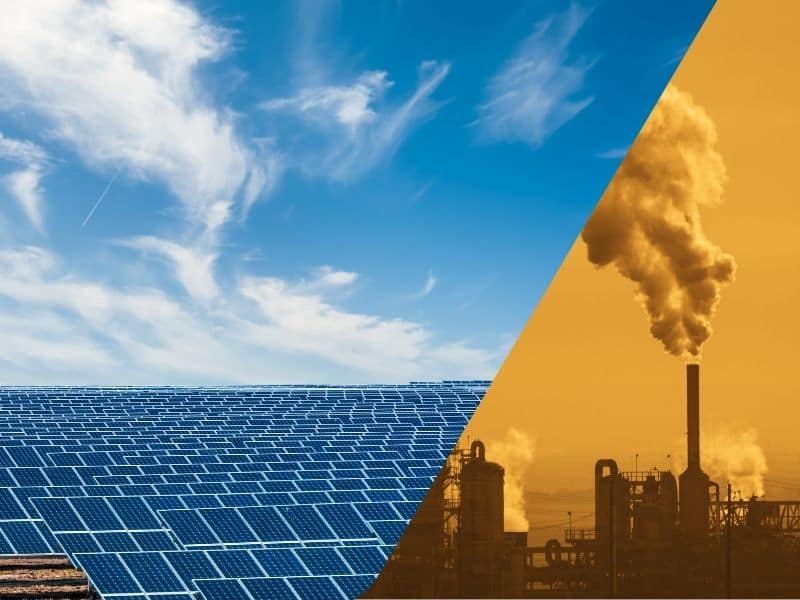 For a brief moment on Sunday afternoon, while demand was low and the skies were sunny, solar power outstripped energy generation from coal for the first time since the National Electricity Market was set up two decades ago. The crossover point lasted for only a few minutes as contribution from coal dropped to an all-time record low of just 9,315MW, while solar provided the dominant share with 9,427MW.
Dylan McConnell, a research fellow at the University of Melbourne's climate and energy college, explained that in the spring or 'shoulder seasons', there is a combination of low demand due to minimal heating and cooling, coupled with nice weather on the weekends.
"Those factors combine, and you get these giant shares of renewable energy that generally push out coal."
Nevertheless, McConnell said the takeover was only "fleeting" and that "Australia was a long way from peak renewable energy".
When will renewables replace fossil fuels in Australia?
One day, hopefully sooner than later, renewables can effectively replace fossil fuels in Australia. Renewable energy is a proven, efficient and cost-effective way to reduce greenhouse gas emissions – we just need to start using it more!
Greenpeace Australia Pacific chief executive David Ritter said: "Coal is now the most expensive, unreliable and polluting way to source power. With a planned transition, we can comfortably shut all coal-burning power stations by 2030".
"The Clean Energy Revolution is here – investors know it, business knows it, leaders around the globe know it – it's just our government that's left lagging behind. To enable the shift to clean energy and continue to encourage investment, we need to modernise the grid, update the NEM and commit to coal-burning power station closure."
Commenting on the Intergovernmental Panel on Climate Change's Sixth Assessment Report (AR6) which paints a grim picture about the health of our planet, Clean Energy Council Chief Executive Kane Thornton says that we urgently need to cut carbon emissions, and "the clean energy industry is ready to continue doing the heavy lifting".
"Australia has tremendous potential to produce low-cost electricity from renewables which can power the country and the world, and we must lean into the clean energy transition, not seek to hold back the tide. When the upside of taking action is so good for jobs, the economy and the environment, why would we delay?"
How can I reduce my use of fossil fuels?
We can all do our part to reduce our carbon footprint. Below are some simple, everyday strategies you can employ to reduce fossil-fuel consumption (and save some money in the meantime).
Home
Install solar panels on your roof at home so you can generate more renewable energy instead of relying entirely on oil, gas etc. Energy Matters can assist you with up to 3, obligation-free solar quotes.
Reduce the temperature on your heating system. One degree less will save you 10% on your bills as well as using less fuel.
Switch off lights and appliances when not in use and install energy efficient lighting
Pay attention to the Energy Rating labels on appliances – the more stars, the more energy efficient a model, and the less it will cost you to run.
Transport
Before you turn on the ignition, ask yourself if you really need to take the car. If you're taking a short journey, why not walk or cycle instead of using more fossil fuels?
Better yet, invest in an electric vehicle. Did you know that, in the first half of 2021 there were 8,688 battery and plug-in EVs sold across the nation—more than any other in previous years? Energy Matters will be releasing a series of articles on EV in the near future. Stay tuned!.
Food
Buy locally produced food. The closer your food is produced, the less fuel is needed to transport it.
Minimise processed foods. These take more energy to produce, (and fresh foods are more nutritious)