Solar power is now regarded as "the cheapest electricity in history" by the International Energy Agency.
The bold statement came in the IEA's annual World Energy Outlook for 2020, a report that has traditionally underestimated the potential of solar power and adopted a business-as-usual approach when it comes to climate targets. In the report, the IEA admits that solar is up to 50 per cent cheaper than their estimates from two years ago.
IEA chief Dr Fatih Birol even went a step further, anointing solar as the clear leader of future energy markets. "I see solar becoming the new king of the world's electricity markets," he said.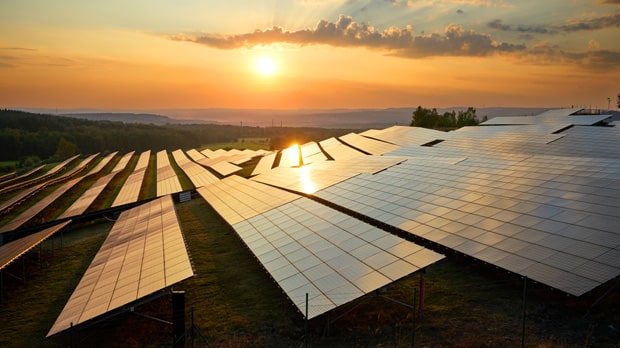 The IEA's turnaround on solar could shape global policy
Traditionally, the IEA World Energy Outlook has been used as a benchmark that government's use to shape policy. That is why it has frustrated many that solar has been short-changed in these reports in recent years – until now.
The IEA has specifically outlined that energy produced by solar panels is cheaper than energy derived from coal-fired power plants. On top of that, the IEA has also predicted that solar energy prices will continue to fall, especially in places like India that rely heavily on coal-fired electricity where the costs of producing solar power could drop up to 65 per cent across the next two decades.
Institute for Energy Economics and Financial Analysis spokesman Tim Buckley said the ability to produce solar energy that cheaply in a market like India would be a gamechanger.
"Within half the lifespan of a new coal-fired power plant, solar will be essentially free in one of the largest electricity markets in the world," he said. "It's all about the economics, it's all about the capital flows, and global capital is flowing into renewables and running for the door on fossil fuels."
Powering the future with solar in a post-COVID world
Global economies and industries were rocked by the COVID-19 global pandemic in 2020 and many are still coming to grips with managing it. But while there is no official vaccine in sight, the world is getting better at living with the coronavirus and managing operations to ensure all staff and customers are protected and safe.
That means global demand for electricity is trending upwards again and with this IEA report, countries have an opportunity to heed the advice and push for more renewables and less coal and gas solutions to power the world moving forward.
This especially applies to countries like India and China where coal and gas is still king and emissions are at the highest level in the world. It also applies to countries that are not part of the Paris Agreement and gives them an opportunity to work towards an emissions-free future by the year 2020. India has already started moving in this direction with major solar projects including a world-record solar facility that will cover 60,000 hectares in the state of Gujarat.
RELATED: The most efficient solar panels in the world could be ready for 2021