Over a billion people across the globe use Google Maps to get from point A to B. You can only imagine how many journeys have been routed since its launch in 2005 and the sheer amount of carbon emissions those journeys represent.
Google is now giving people the tools to make more sustainable choices; not only with its Google Maps platform, but also through Google Flight Search, Nest, their offices, server farms and more.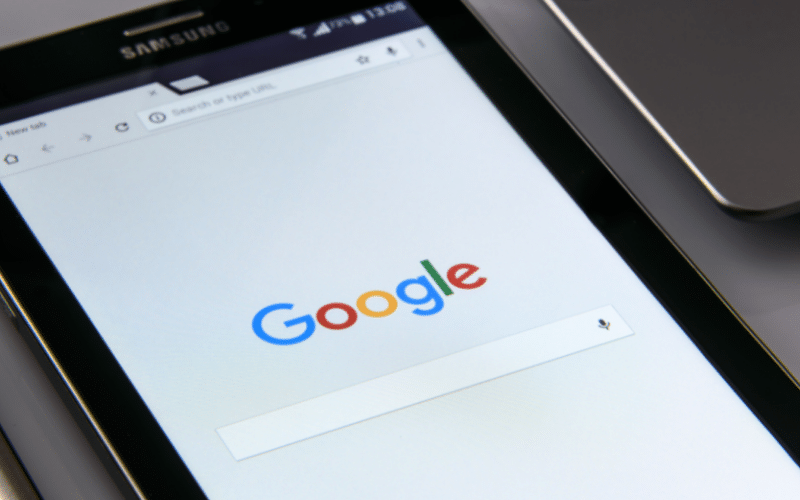 Earlier this week, Sundar Pichai, the CEO of Google, announced 'Sustainability with Google 2021'. The initiative includes the addition of new features across their portfolio of products to support clean energy choices at home, at work and on the go.
"Today, we're sharing new ways people can use our products to make sustainable choices, including tools to book flights or purchase appliances with lower carbon footprints, a Nest program to support clean energy from home and eco-friendly routes on Google Maps", said Pichai.
Many of these initiatives will be available in the US immediately and Europe in 2022. There has been no indication as yet when countries outside of these regions, including Australia, will have access to these features.
Google's Commitment to Sustainability
Google has long been a strong proponent of sustainability and eco-friendly choices – and they practice what they preach.
"Climate change is a real and present danger", said Pichai. "At Google we view big risks as a challenge and as an opportunity."
"We were the first major company to become carbon neutral in 2007 and, in 2010 made an early bet on wind and solar. Catalysing investment helped costs go down and now renewable energy is most affordable source of power available today."
Google's 150+ campuses are at the cutting edge of sustainable design, with its most recent campuses featuring first-of-its-kind dragon-scale solar skin roof tiles. Pichai describes the campus as "a physical manifestation of our commitment to sustainability".
Below are three of Google's key commitments towards sustainability:
Run on carbon-free energy by 2030
Help 500+ cities to reduce 1GT of carbon emissions annually by 2030
Help 1 billion people make more sustainable choices by 2022 through core products

'Sustainability with Google 2021': Key New Features
Google is giving their users the opportunity to consider the carbon impact of their activities directly from within its portfolio of services. Knowledge is power and by making carbon impact information more widely available, Google hopes to inspire change and support people in reducing their own footprint.
Travel and shop more sustainably
Google has all the tools to help you quickly find flights with a lower carbon footprint. On Google Flights, users will now be able to see associated carbon emissions per seat for every flight, and quickly find lower-carbon options. When you search for hotels, you'll get information on their sustainability efforts, such as waste reduction and water conservation efforts, as well as whether they're Green Key or EarthCheck certified.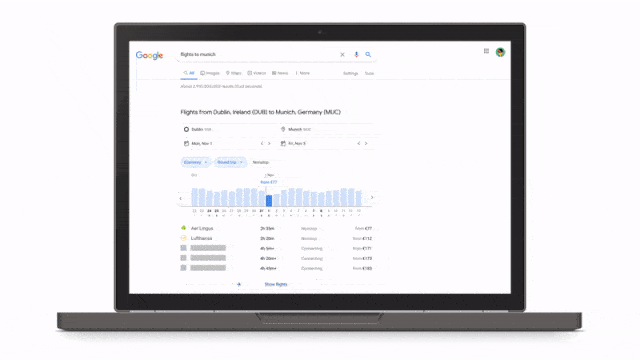 Google are also helping people make more sustainable choices when they shop. The new carbon impact information on Google Shopping helps users find the products that have a lower footprint. Now, when you look for energy-intensive appliances and electronics – from refrigerators to dishwashers – suggestions in the Shopping tab will help narrow your search to cost-effective and sustainable options.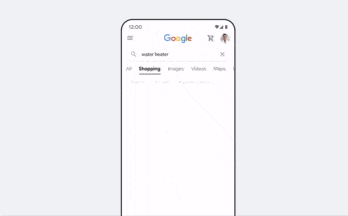 Making homes more sustainable
Google is also working on making their Nest products even more energy efficient. "They've already helped people save over $500 million in energy bills", said Pichai, who announced a new initiative called 'Nest Renew.' Using a feature called Energy Shift, compatible Nest thermostats to help further reduce the impact of heating and cooling residential homes through smart technology.
Nest Renew Premium, for an additional US$10 a month, matches user's fossil fuel electricity use at home with renewable energy credits.
Using Google Maps for eco-friendly travel options
It's easy to find the fastest route on Google Maps. But now, it will also help you reduce your carbon footprint by letting you choose the most fuel-efficient route if it isn't already the fastest one. This can help you save money on fuel and prevent nearly a million tons of carbon dioxide from polluting the environment each year — the equivalent of removing almost 200,000 cars from the road.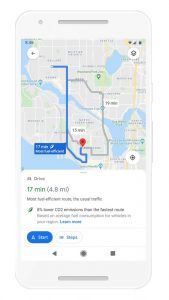 In addition, Google is also encouraging the uptake of hybrid and electric vehicles, with preferential search results and more readily available information on performance data and rebates.
They are also rolling out a new 'lite navigation' feature for cyclists, where you can track your trip progress, see your ETA update, and know your elevation without entering turn-by-turn navigation.

AI for more efficient traffic lights
Google is also targeting road efficiency on a city-level with early research into using artificial intelligence to optimise the efficiency of traffic lights. A pilot program in Israel has seen a 10-20% reduction in fuel consumption and delay time at intersections.
You don't need to wait for Google's sustainability features to hit Australia to start making more sustainable choices! Installing rooftop solar panels on your home is an excellent, affordable way to start reducing your carbon footprint.
Join millions of Australians who have already made the switch to solar. Receive up to 3 FREE, obligation-free quotes from trusted local installers – it'll only take you a few minutes! You can also call us on 1800 EMATTERS or email our friendly team for expert, obligation-free advice.