We've seen the headlines and felt the pinch – the cost of living in Australia is truly skyrocketing. With some families struggling to afford the basics like rent, groceries and fuel, the latest report from the Australian Energy Market Operator (AEMO) will hurt just that little bit more. According to figures, wholesale electricity prices in the National Electricity Market (NEM) have risen 141% in the first quarter compared with last year.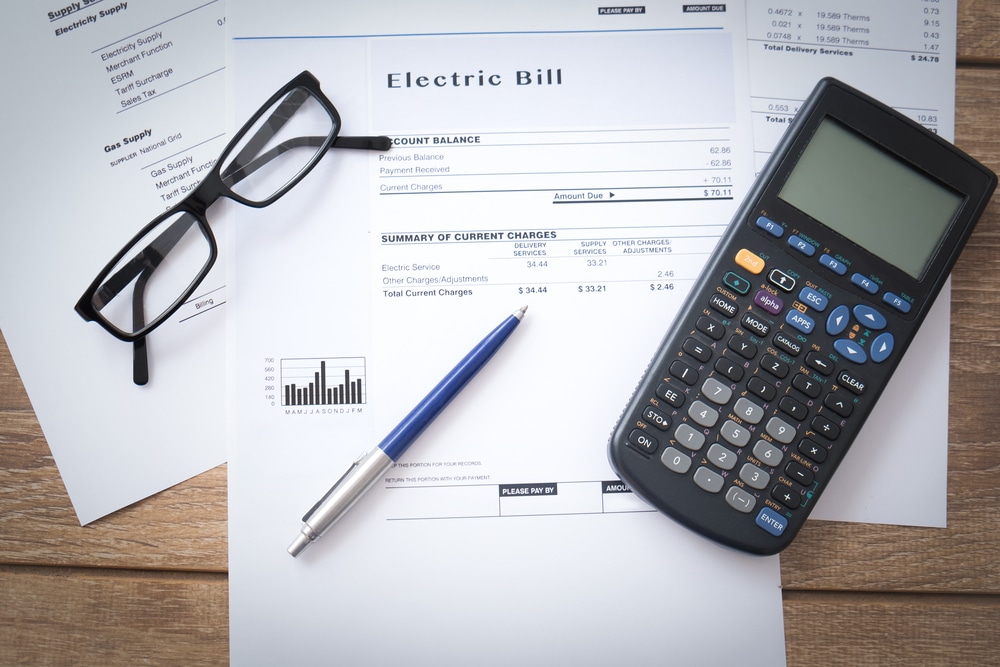 What's behind the price surge?
Besides heatwaves driving up demand, the major culprit here is dirty fossil fuels. Coal plant outages, coal market bids and the ever-rising price of gas have all contributed to the problem. What's worse is that this upward trend is predicted to continue, with AEMO warning that the average household electricity bill could be increasing 20 per cent this year and 20 per cent again next year.
Regions with the most reliance on black coal power like New South Wales and Queensland were the hardest hit, while states with a greater share of renewables such as South Australia and Victoria fared considerably better. In Queensland, the average price of wholesale electricity for the quarter surged to $150/MWh, the state's second-highest rate for any quarter since 1998.
Managing Director of Energy Synapse, Marija Petcovich explained that coal and gas are particularly volatile markets and this puts consumers at risk.
"As long as our electricity system remains reliant on fossil fuels, we will continue to be vulnerable to price shocks in coal and gas markets," she said.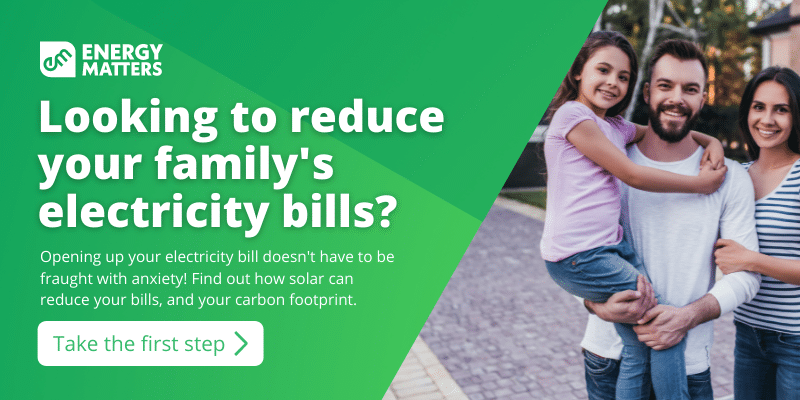 Solar households insulated from price hike
When electricity prices increase, so too does the business case for solar panels.
Households with solar panels on their roofs are somewhat insulated from price hikes, as they generate their own electricity and can minimise their reliance on the grid. Feed-in Tariffs also tend to improve when the wholesale price of electricity goes up, providing an additional financial incentive for solar households.
In these tough times, we understand that not everyone can afford the upfront cost of solar, but for those who can, this is certainly a smart investment that will continue to save you money for many years to come.
Payback periods for solar panels vary from state to state and depend on the size of your system, but for an average 6.6kW solar system costing around $6,000 to 7,000, you can expect a payback period between 4-6 years.
Considering the average life expectancy of solar panels are between 25-30 years, that's a solid return on investment!
How to reduce your electricity bill (with or without solar panels)
For those who perhaps can't afford solar or live in an apartment, there are other options to help you save on your power bill.
Compare and switch energy providers
The first, most important step you can take is comparing and switching gas and electricity plans so that you can find the best deal available. When it comes to energy providers, loyalty is rarely (if ever) rewarded. In fact, you're likely paying far more than you need to simply because you've been with the same provider for a number of years.
For households with solar, switching can also help you secure a better Feed-in Tariff.
Energy Matters has a free energy energy comparator tool that can show you what you can be saving and help you make the switch in a few quick steps. All you need to do is arm yourself with a recent energy bill and get started.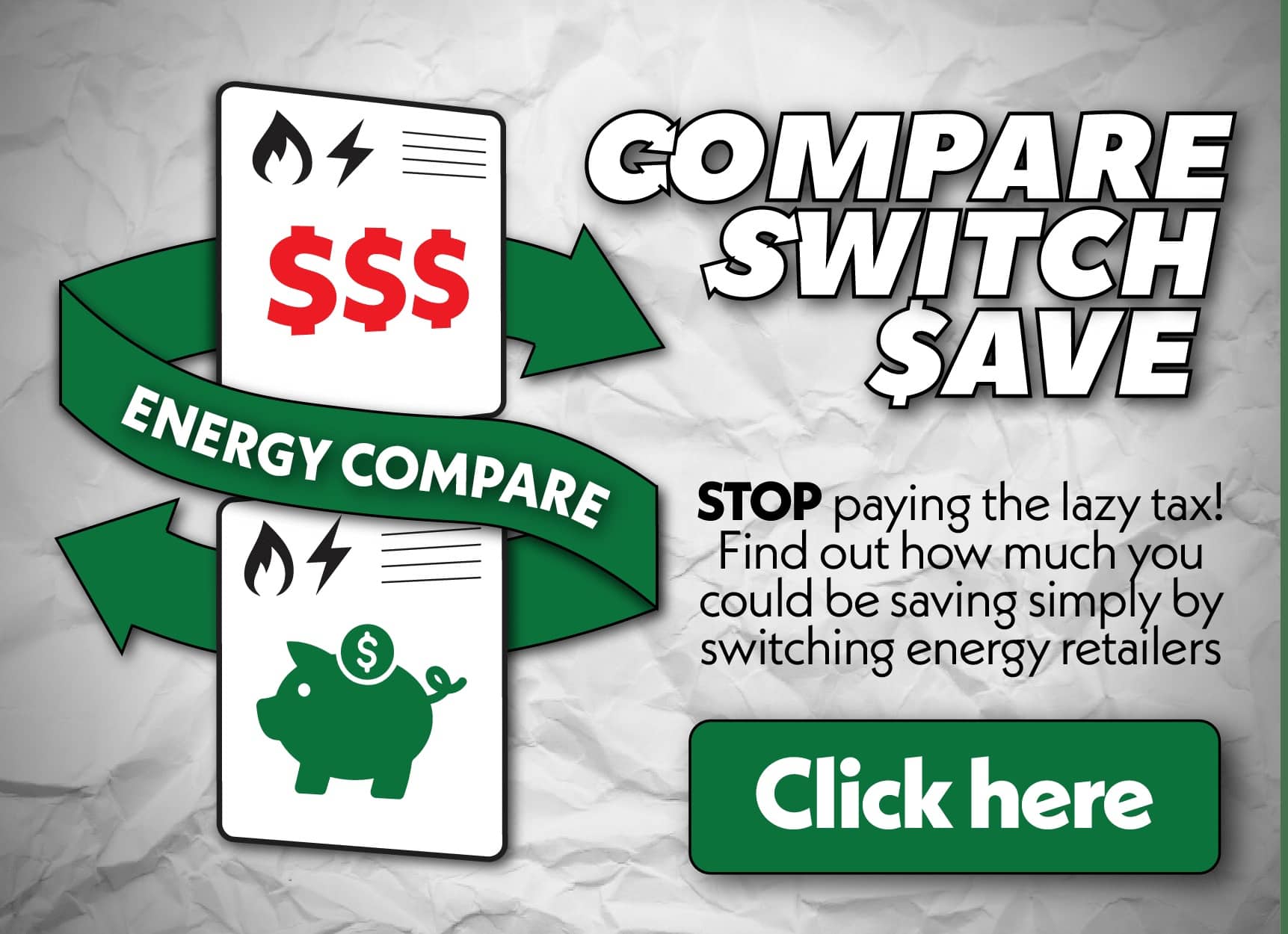 We also have a quick and handy guide to assist you through the process here: Switching Energy Providers in Australia: 5 Tips to Get a Better Deal
Load-shift
Another great way to save is by load-shifting your electricity usage to avoid peak times.
Some simple ways to load-shift:
In summer, set your air conditioner on a timer to cool down the house before you get home. Once the house is cool and you want to keep the air circulating, you can switch to less electricity-intensive cooling methods such as fans.
Do the same in winter with your heating. Time your heater to warm things up during the day before you get home.
Make use of delay timers on your dishwasher, washing machine and dryer so they are running during the day.
If you don't want to set delay timers, save electricity-intensive processes (such as clothes washing and drying) for the weekend when you're home during the day.
If you own a pool, install a timer on the pump and filter to work during the day.
If your hot water is electric, shower in the morning rather than at night.
Other tips to conserve energy
Another way to reduce your electricity consumption is by making some simple changes around the home. If everyone in the household is conscious about conserving energy, it can make a big difference.
Here are some tips:
Consider energy-efficient appliances
Install energy-efficient lighting – some states offer free LED lighting upgrades
Set your air conditioner to 24 degrees or above in summer and 18 degrees or below in winter
Use a fan instead of the air conditioner where possible
Caulk and weather-strip doors and windows
Open curtains and blinds during the day to let in natural sunlight and heat. Close them at night to insulate your home
Wash clothes in cold water where possible
Line dry clothes instead of using the dryer
Turn off lights, appliances and electronics when you're not using them