While solar and wind sources dominate headlines, green hydrogen looms as the renewable energy source that could genuinely change the world.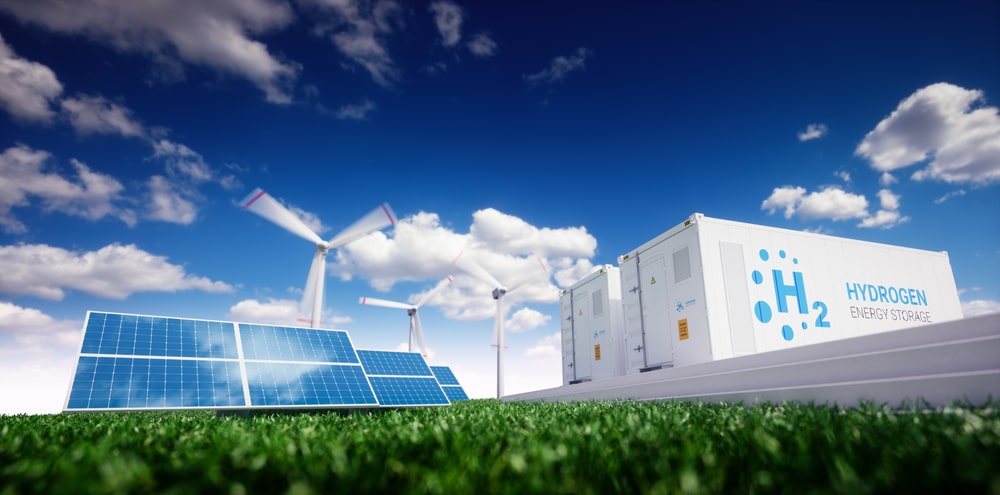 It can power homes and entire industries, including machinery and vehicles, with the only emission being water. Of higher note is its potential to create green steel, eliminating coking coal from the process and potentially condemning the fossil fuel to rapid death.
Even Australia's Morrison Government, long-time proponents of coal and gas, have invested our future in green hydrogen. We have signed deals with Asian nations, including China and Japan, to export our energy to create green steel for infrastructure in the future. It could be the greatest thing to happen to the Australian economy since the mining boom.
So why isn't this game-changer on the lips and tongues of every Australian right now? There are still some challenges facing it before it can become the game-changing renewable of the future.
As Irish-based company Energia's Mark Welsh says, overcoming the challenges will be worth the effort.
"There are major obstacles on the path to achieving our hydrogen economy. The path will not be simple or straightforward, but the rewards far outweigh the short-term adjustments that we must make," he said.
Cost remains the most significant barrier
The only real reason hydrogen isn't being widely used right now is because it's not commercially viable. While the cost of production is coming down, it's still nowhere close to being competitive with fossil fuels.
That is changing, with solutions like solar energy powering the electrolysers required to produce this form of energy. But the ultimate factor that will drive the costs down is time. There need to be widespread plans for adoption over several decades, which will favour investment and drive expenses down.
Availability is another current concern 
As there are very few technologies, outside of a handful of electric vehicles, using hydrogen as fuel, there's little demand for it. That means there's minimal production and insufficient product to inspire a massive uptake in the short term.
It potentially means that companies willing to produce hydrogen-powered technologies might be biding their time instead of acting now, waiting for a time when the fuel is more readily available and cheaper to purchase.
Geography is a challenge for most, but not Australia 
Using grid energy to power the electrolysers to create hydrogen is counter-productive. You're simply using fossil fuels to develop the product, which means it isn't renewable. So you need solar panels or wind turbines, and lots of them.
Countries worldwide are already struggling to find available space and land for renewable energy sources to power their homes and businesses. Finding extra space to create this resource is impossible.
Australia isn't like those countries. We have ample space for solar farms and long days to power them. It positions us as a potential global leader in the rollout of this renewable resource.
Our government is aware of this, investing heavily in the fuel as a future economic boom for our country.
Call us today on 1800 EMATTERS and get a quick quote. You can also email our friendly team for expert, obligation-free advice.