Renovate or Rebuild Specials
Energy Matters has recently had the opportunity to partner with Renovate or Rebuild, a Channel 9 television series. The series intends to improve homes across Australia through energy efficiency equipment, renovations, and the complete restructuring of households. These exciting episodes will be coming to your screens very shortly on 9Life. Our team were able to assist families and partners, add value to their home alongside the best in the business – previous Block contestants

Solar is one of the best investments around. It is also one of the most efficient ways to improve the look and value of your home. Using solar as a home enhancement will ensure you make the most of your rooftop real estate. Contact our Solar Power Queensland team while government solar subsidies and our partners' amazing deals on solar power systems last!
As a partner of Renovate or Rebuild and Channel 9, we believe, together, Australia is ready to discover how to manage a sustainable household that enables long term savings and benefits for the environment. You may like to think of the new television show like The Block, with a twist of energy efficiency equipment! With two teams battling out whether to renovate or rebuild a home, homeowners need to decide who to choose. How? With a little bit of expert advice and input on the overall sustainability, design and price that either team renovate, or re-build, proposes. Through Energy Matters supporting either choice, we hope to influence the families around Australia to be more energy conscious in the way they design, create, or renovate a property.
Energy Matters is delighted to showcase some incredible technology in the QLD episodes of Renovate or Rebuild (highlighted below) which has been installed by our amazing Solar Retailer partners and expert installers Industrial Electrics and Arkana Energy.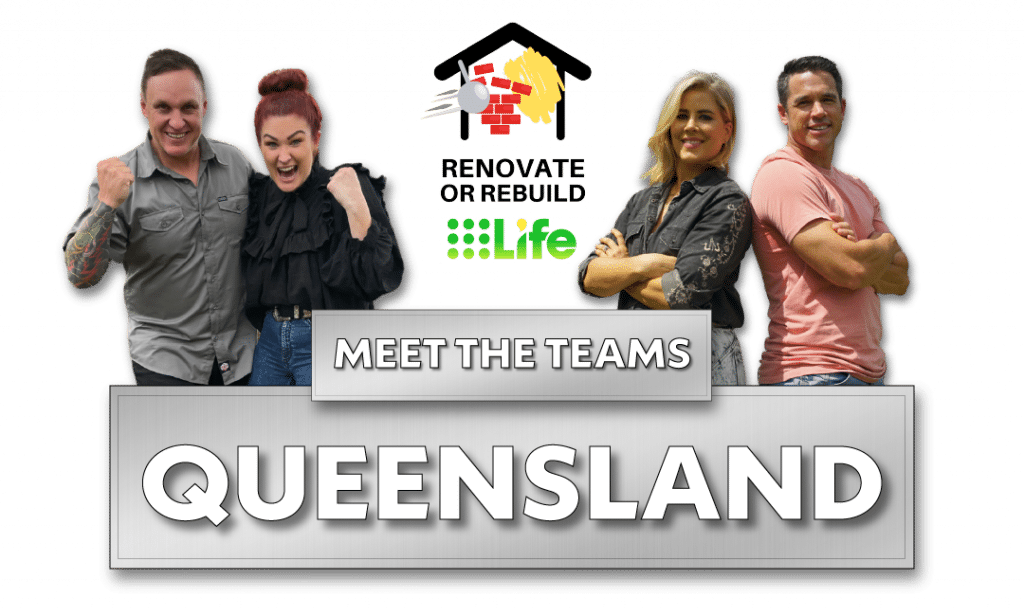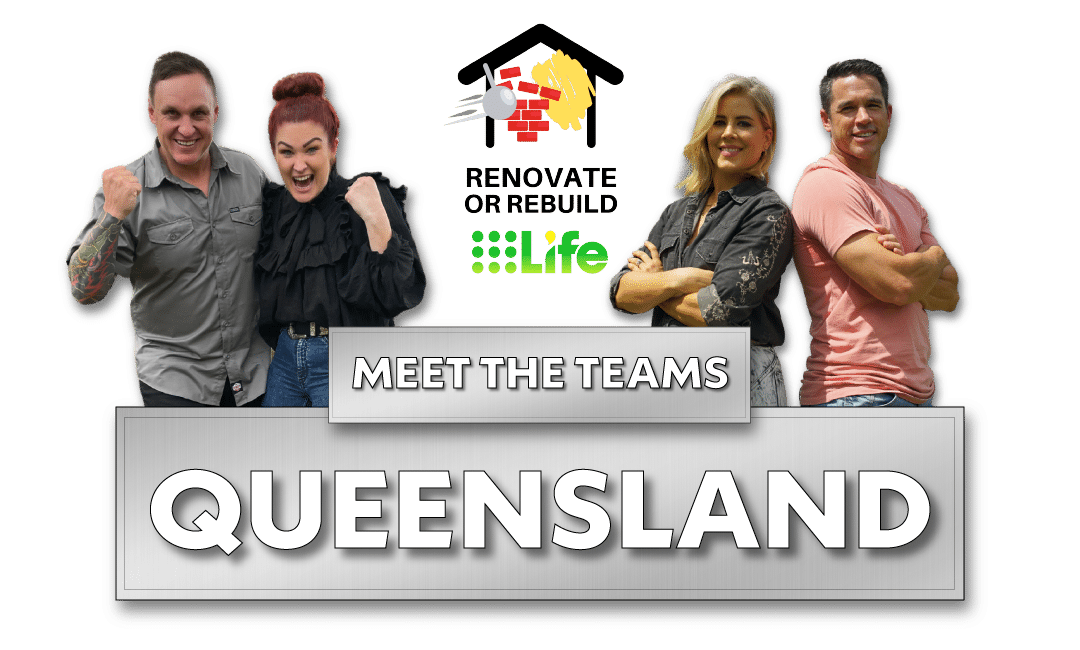 Jimmy and Tam were faced with the unexpected falling through of their auction in The Block 2020. The couple won $966,000 from the sale, plus $100,000 from the first-place winnings, but were confronted with a failure to settle by the buyer. The private sale that followed 6 months later cemented their winnings, and they walked away with over $1 million!
Michael and Carlene appeared on The Block: The Glasshouse in 2014 – taking home the lowest winnings of just $10,000! But it's all been on the up ever since, with renovations galore, interior designing, and even hosting their own show; Ready, Set, Reno. The hard-working couple have also ventured into renovating caravans, creating mini home-away-from-homes in the process.
LONGi Solar & Industrial Electrics
LONGi Solar has a goal to shape the future through technology, modules and performance. The world-leading manufacturer has been in business for over two decades, continuing to grow each year. With customer focus always a top priority, we trust LONGi's ability to satisfy our communities renewable energy needs. As seen on Renovate or Rebuild, we have facilitated the installation of LONGi solar panels. LONGi solar panels improve the overall look and energy consumption levels of Australian homes.
Powerwave is an Australian-owned company that operates out of Helensvale, Queensland. With over 35 cumulative years experience, and a product liability policy through Chubb under-pinning every product, you can be sure that quality will be matched by performance. Powerwave offers solar panels and inverters and boasts a hybrid inverter that can allow the customer to increase the percentage of electricity used by the home by as much as 80%. Where a standard inverter might use only 25% of electricity generated, then export the rest to the grid, the Powerwave Hybrid Inverter can maximise 'self-use', providing practical and financial benefits to the customer.
If you would like to see how Powerwave can benefit your home, contact us today

Energy Matters are proud to announce their partnership with Payright, who are specialists when it comes to buy now pay later for residential solar and battery systems.
Payright gives your customers the option to reduce their household power bills by spreading the cost of a new solar or battery system into bite-size instalments.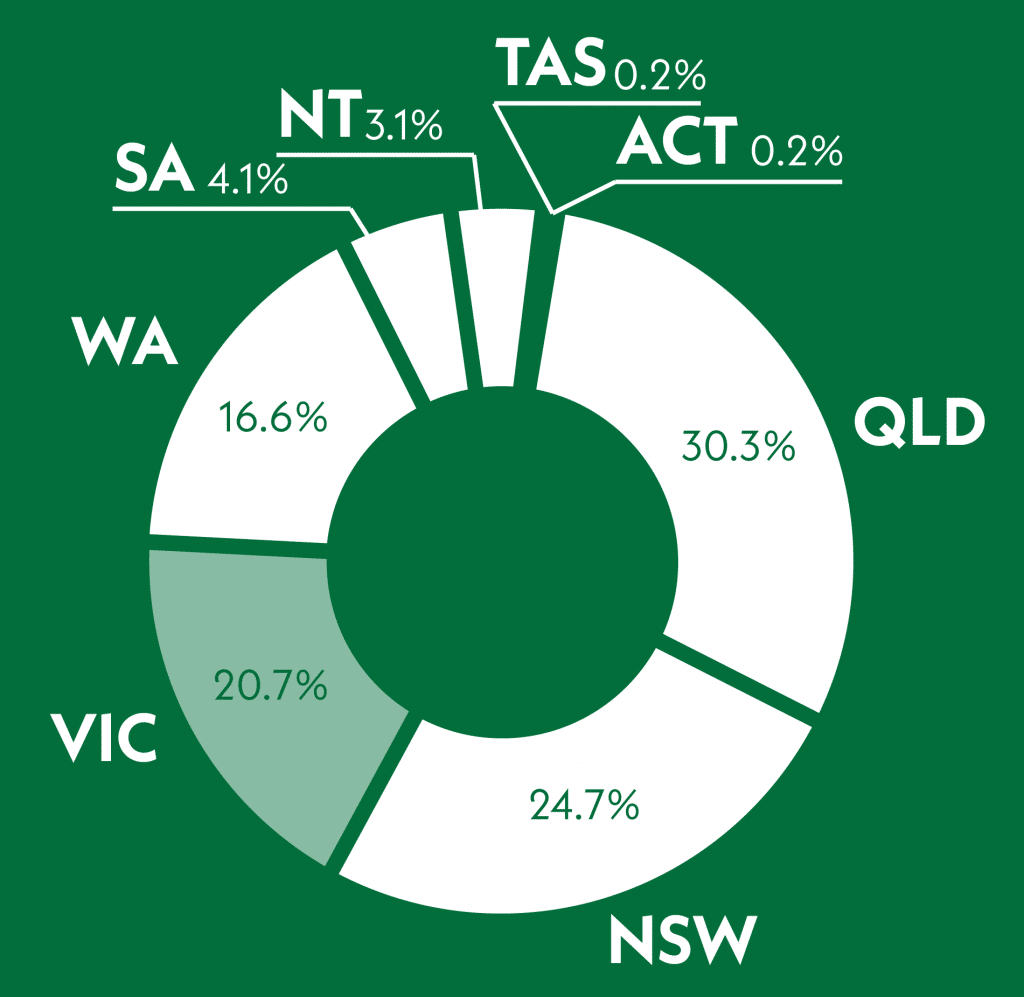 QLD Emissions vs Other States
Australia's total greenhouse gas emissions was 535 million tonnes CO2-e in 2017. With 153 million of that total, QLD tops all the state and territories as being the most polluting in the country.
In 2020, renewable energy was responsible for 16.6% of Queensland's total electricity generation. This is the second lowest proportion for any state or territory (with NT being the lowest). Though, there are many wind and solar farms proposals that will inject renewable energy into the grid.
You can join the many Queenslanders that are choosing to do their part for the environment, whilst saving money in the process, by installing solar!
Source: https://www.cleanenergycouncil.org.au/resources/resources-hub/clean-energy-australia-report
The Australia Government calculates Queensland's greenhouse gas emissions (GHG) as part of their national reporting to the United Nations Framework Convention on Climate Change. Queensland's total greenhouse gas (GHG) emissions in 2016 was 153 MtCO2e.
Emissions from electricity generation and usage (which falls under Stationary Energy) accounted for 48.1% of all GHG at 76.66 MtCO2e. This is a worrying figure as the emissions from electricity generation and usage has been steadily growing every reporting year.
Source: https://www.stateoftheenvironment.des.qld.gov.au/pollution/greenhouse-gas-emissions/total-annual-greenhouse-gas-emissions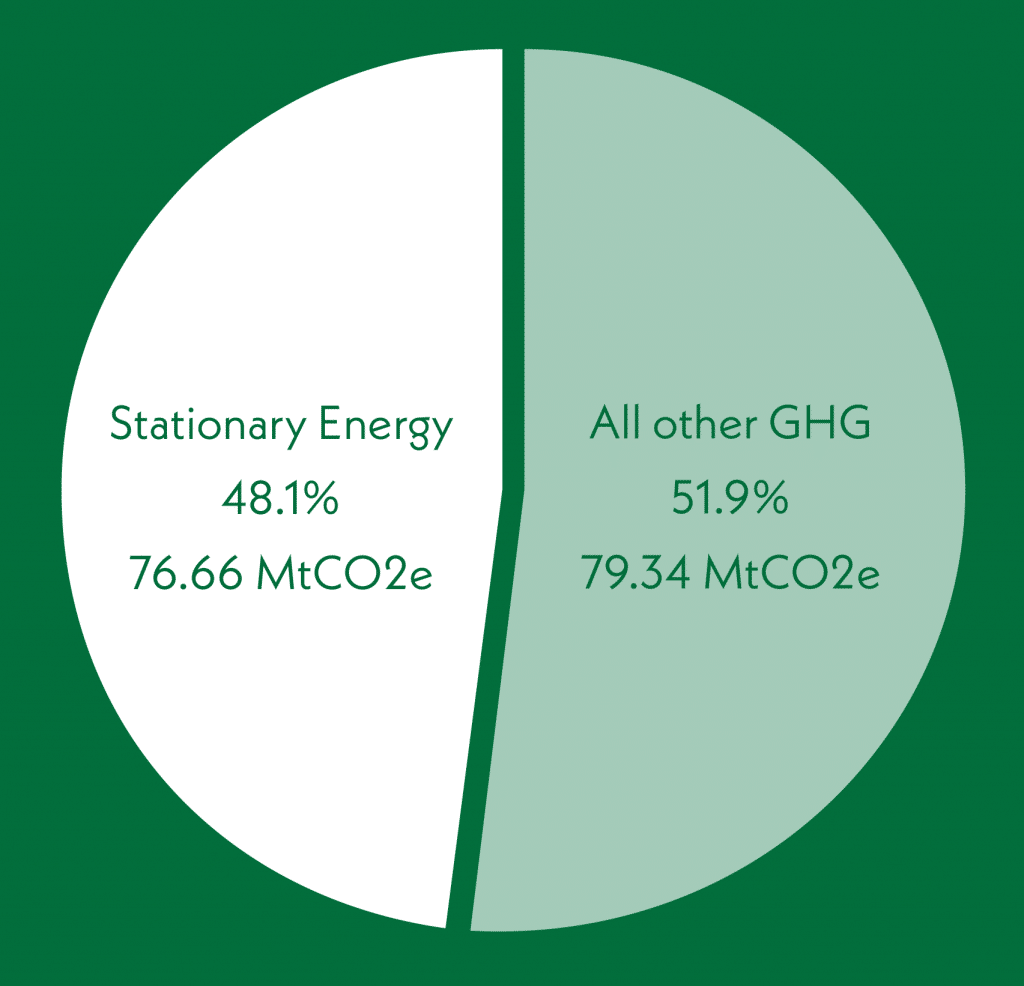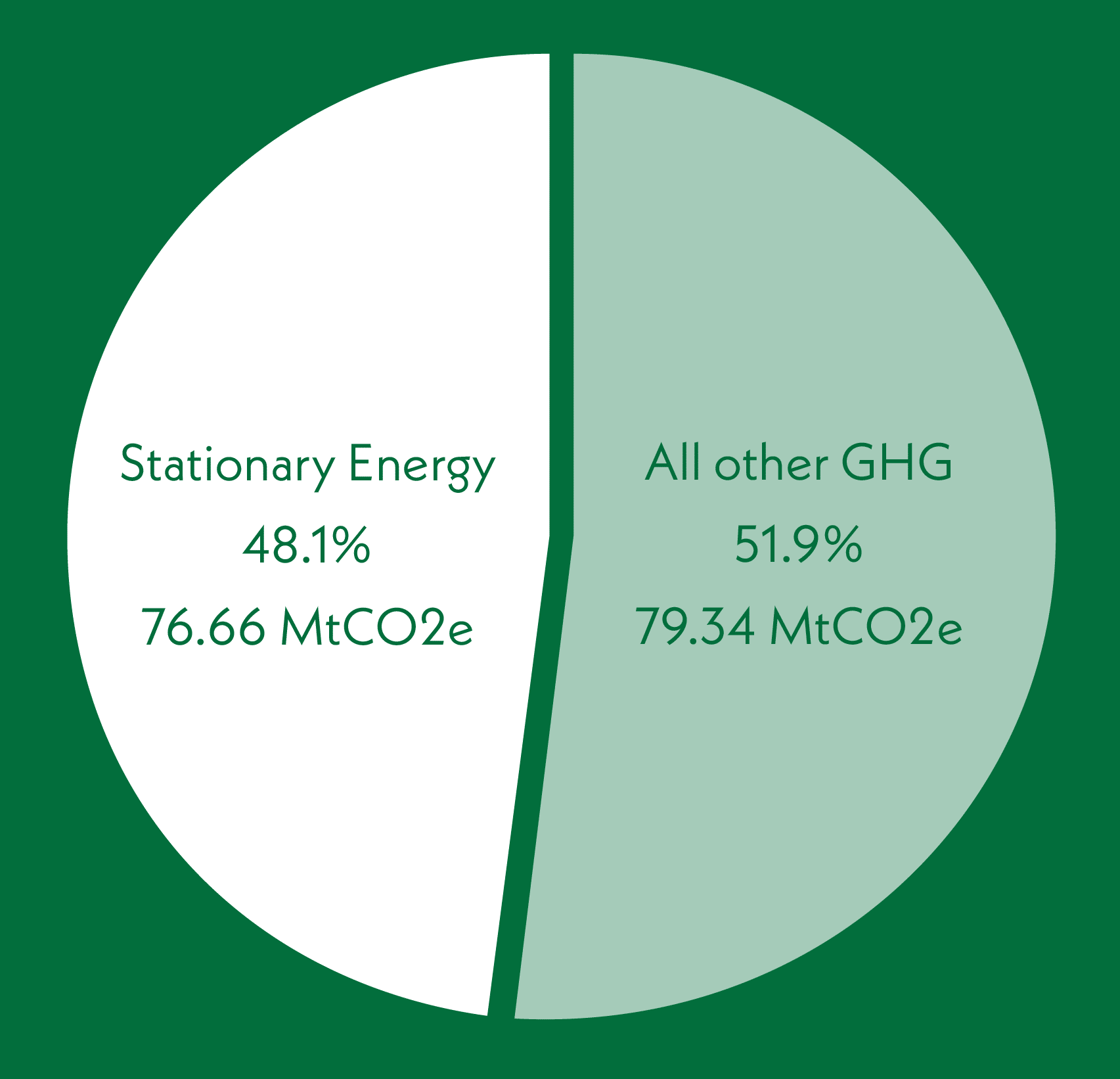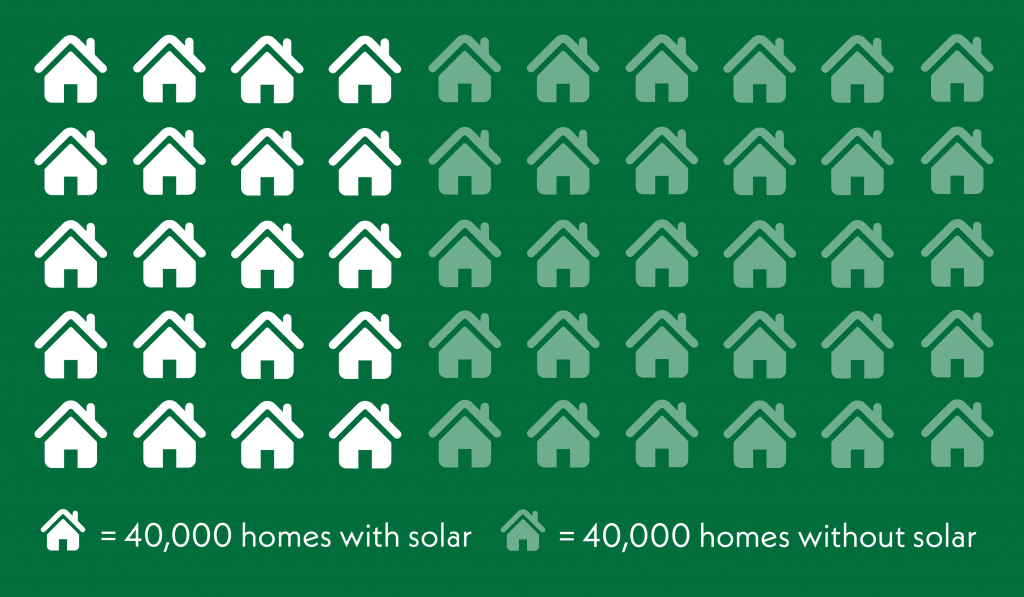 As of the 2016 Australian Census, there were 1,987,313 private dwellings. Of those private dwellings, 801,901 homes have a solar PV system installed – that's 4 in 10 QLD homes!
Only 6,730 of those homes have a solar battery installed. Are you one of the many Queenslanders that have solar? Are you one of the few that have solar battery storage? If you answered no to either of those questions, why not speak to a local installer today?
Source: http://www.cleanenergyregulator.gov.au/RET/Forms-and-resources/Postcode-data-for-small-scale-installations