We're happy to be offering Solis solar inverters to the Australian wholesale market, with units now available for installers nationwide. With more than 20 years of engineering pedigree and a long history of excelling in Australian conditions, the Solis inverters range have a reputation to be very economical inverters offering solid performance.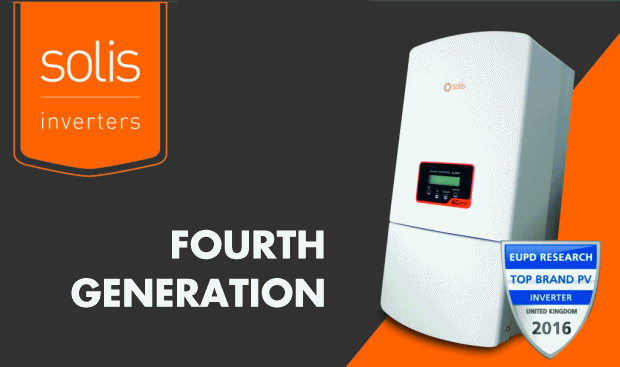 Solis was one of the first solar inverter brands imported into Australia.
Now in their fourth generation, Solis inverters provide installers with a sleekly designed, dual MPPT, IP65 protected inverter at a pricing point that is very attractive in Australia. These units meet all AS/NZ 4777 requirements and on the Clean Energy Council (CEC) approved inverters list.
Solis Inverters – General Characteristics
97.5% – 98.3% maximum efficiency; depending on model.

Ultra wide input voltage range.

Dual MPPT design with precise MPPT algorithm.

Compact and lightweight unit suited to single person installation.

IP65 protection.

RS 485,WiFi/GPRS (optional) interface.

User-friendly monitoring app available.

Numerous protection functions.

Very low failure rate.
Available in single-phase and three-phase models, Solis inverters  are accompanied by an 8 year warranty. The company states its products have a design lifetime of more than 20 years.
More On Solis
Manufactured in its parent company's wholly owned production facility, Solis are able to control the quality of product off the factory floor and maintain a very high efficiency rating exceeding 95% under ordinary operating conditions.

With a physical presence in Australia, Solis offers outstanding customer support and fast turnaround times.
Solis Inverters won the prestigious EuPD Research Top Brand PV Inverter Brand Award in 2016 (United Kingdom). Parent company, Ningbo Ginlong Technologies, are in multiple categories of 2016's China PV Industry's Most Innovative Enterprises Awards.
In 2015, inverters and controllers made by Ginlong were installed at France's Eiffel Tower.
Solis Solar Inverter Enquiries
Energy Matters is able to provide Solis inverters to residential and commercial customers as part of full systems. We also distribute the products to solar installers throughout Australia via our parent company's wholesale distribution channel.
Residential Customers
You can have Solis solar inverters installed as part of a home solar power system – get a quick quote now!