The city of Cairns is in a great spot for solar power generation. Its sunshine and environmental beauty attract thousands of visitors each year – and solar energy makes good use of the former and helps protect the latter. Let's take a closer look at the Cairns solar power scene.
The city is located in Far North Queensland (FNQ) on the east coast of Cape York Peninsula. Some 1700km north of Brisbane, Cairns is also the gateway to the Great Barrier Reef and the Daintree Rainforest.
History of the Cairns area
The area traditionally belongs to the Yirrganydji and Yidinji people. The Yidinji was one of the largest tribes of the Cairns area. In 1898, fighting between British settlers and the Yidinji resulted in a treaty between the Yidinji people and King's Counsel.
Initial white settlement in the region in the 1860s was driven by beche de mer fishing. However, it was the discovery of gold to the north (Palmer River field) and Atherton Tableland (Hodginkson River field) that saw the population begin to climb. Cairns was officially founded in 1876 and formally declared a town in 1903.
Sugarcane was an important crop in Cairns from the earliest days. Queensland's first mechanical sugar loading facility was installed at Cairns Port in 1923. Meanwhile, in 1935 the infamous cane toad was released in Cairns by the Bureau of Sugar Experiment Stations to control beetle pests.
Cairns and its region lie in an area of extreme climatic variations. The wet tropical climate divides into three seasons – a hot-wet period from December to April, a cooler drier period from May to August and a hot dry period from September to November. The climate is characterised by seasonal rainfall, 85 per cent of which generally falls in the hot-wet period. The area has the highest mean annual rainfall in Australia.
The estimated residential population of the Cairns region was 164,536 persons as at 30 June 2017. The region has experienced an average annual growth rate of 1.9% over the last 10 years.
In 2016/17, the total tourism and hospitality sales in Cairns was $2,063.9 million. Tourism directly or indirectly accounts for 11,300 jobs.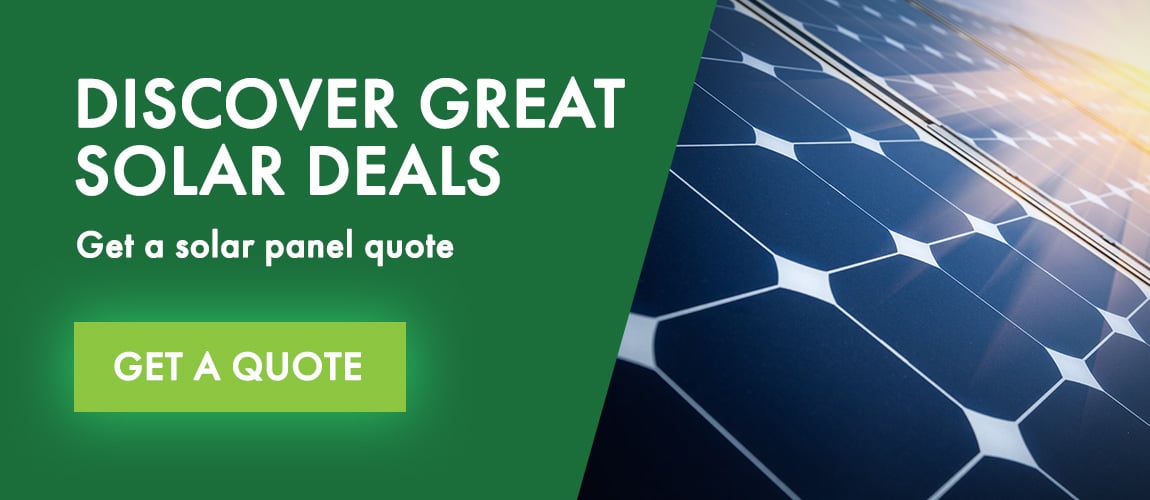 Cairns solar panel statistics
Australian Photovoltaic Institute data shows 25.6% of eligible dwellings in the Cairns local government area have rooftop solar panels. There are 54,727 dwellings in Cairns.
Solar PV use by Cairns Regional Council
Cairns Regional Council is a member of the national Cities Power Partnership program organised by the Climate Council. It committed to seven pledges as a part of the program and will also report on its progress to the Climate Council every six months. These pledges include efforts to:
Implement an education and behaviour change program for council officers, residents and businesses to support renewable energy, energy efficiency and sustainable transport;
Roll out energy efficient lighting;
Support best practice energy efficiency measures across council buildings and community facilities; and
Maximise renewable energy on Council buildings and facilities.
 Financial benefits of solar energy in Cairns
A 5.3 kW rooftop solar system (20 x 265 Watt solar panels) in Cairns can return an approximate annual financial benefit of up to $2,752. However, this figure will vary depending on the installation circumstances – such as which direction the panels are facing and the household's power consumption.
The average daily system output in Cairns is 25.13 kWh. Minimum daily (monthly average) system output is 19.5 kWh. Maximum daily (monthly average) solar output is 31 kWh.
PLEASE EXPLAIN!
Kilowatt hours (kWh) are a measure in thousand-watt steps of how much energy an appliance uses (or produces) in one hour. A 1,000 Watt microwave running on maximum for one hour uses 1 kWh of energy. Similarly, a 1 kW solar panel running at maximum capacity for an hour generates 1 kWh of energy.
The benefits of batteries to Cairns solar power users

You can really only get the most value out of your solar panels if you have a battery. Because without one, all those kWh of energy go to waste because you don't use them during the day.
But if you have a battery you can store that energy and draw it from your battery at night or on an overcast day.
For example, with its 13.5 kWh of battery storage, the Tesla Powerwall 2 could technically run your 1,000 Watt microwave for 13.5 hours. In reality, you may only use the microwave for 20 minutes while using lights, TV, fans and other appliances. Of course, the more appliances you use, the sooner the battery drains.
Cairns solar power support available

Subsidies for the installation of solar panels in Cairns are the same as throughout Australia.
The major subsidy is from the Renewable Energy Target scheme, which issues small-scale technology certificates (STCs). These also have a financial value giving customers a point of sale discount on the installation of solar panels.
This can consequently amount to thousands of dollars, depending on the size of the solar panel system. You can find out how STCs are calculated on Energy Matters' STC information page.
Queensland interest free solar loans
As well as solar installation support, Cairns residents may also be eligible for Queensland's interest free solar loans program.
This interest free loans program is specifically designed for Family Tax Benefit B families who own or are paying off their own home.
Cairns solar power Feed-in tariffs
Queensland has a minimum feed-in tariff of 9.369 cents per kilowatt hour. Electricity retailers subsequently pay these tariffs to households and business for the excess solar electricity they feed into the grid. However, individual electricity retailers may vary the tariff.
Learn more about installing solar panels in Cairns
Finally, if you live in Cairns, Energy Matters can help you go solar and lower your electricity bills. Furthermore, if you want to boost energy independence with a battery system, we can help there too.
That's because Energy Matters is an award-winning, CEC Accredited retailer installing solar panels as well as home batteries across the country for more than a decade.
Contact our experts on 1800 EMATTERS (1800 362 883) for a chat about your situation or click here for a quick Cairns solar power quote.
Find more information about other areas solar panels Brisbane  ,  solar panels Melbourne ,  solar panels Sydney , solar panels Adelaide