We have built a solid reputation for installing quality solar power systems across the nation with our commercial solar services.  Our client list includes:
BUPA Aged Care,
Siemens,
Australia Post,
NEXTDC and
Dexus Property Group.
Energy Matters partners have the credentials to deliver your commercial solar solution safely, on time and on budget – with no surprises.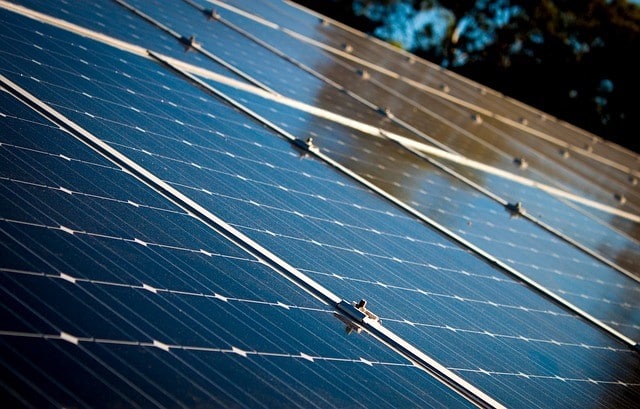 Zero Capital Outlay Solutions
<p">Your organisation may be able to reap the rewards of solar with zero capital outlay through our partners operating lease or solar PPA (Power Purchase Agreements ) options. If you are interested, then contact us  for further details .</p">
Helping You Choose The Right Solar Array For Your Business
We help customers match their budget and energy needs with a solution that is designed to provide maximum benefit.
Our exceptionally talented partners select premium components based on value for money.
Their industry leading solar array feasibility assessments will provide you with the confidence that you are making the right decision.
We have prepared comprehensive guide titled "How To Evaluate Solar Proposals". This will help ensure you make an informed decision.
You can download this guide by clicking here.
Installing Solar Around Your Business Needs
<p">Energy Matters has one of Australia's most comprehensive networks of qualified commercial solar retailers in Melbourne and installers. This includes accomplished electrical and mechanical engineers, electricians, accredited installers and project management personnel. We will connect you to our partners providing you with a single point of contact who will ensure safe, on time and on solar array delivery – with no surprises. Many of our clients have challenging roofs, that's why Energy Matters has selected only the best to work with.</p">
Providing Post-Sale Peace Of Mind
Our commercial solar partners, who are experts in providing comprehensive solar quotes for businesses, can offer ongoing support to ensure you are achieving the maximum benefit from going solar. They are equipped to provide you with a range of services, including:
a minimum of 10 year product & installation warranties,
power output monitoring and remote fault investigation,
ongoing cleaning and
electrical inspections.
Contact our Commercial Solar Services partners by clicking the link below