Energy Matters is all about green energy – and green energy means a reduction in carbon dioxide emissions; a major culprit contributing to climate change. Our tree planting initiative was a program that we ran until 2015 where each subscription to our newsletter meant we would commit to planting a tree.
Another great way to help deal with carbon dioxide emissions is by planting trees!
In the 15 year period between 1980 and 1995,  10 percent of Africa's forests were destroyed. The Energy Matters tree planting program assists communities not only in Africa  to revegetate degraded lands, but also in Asia, India, the Philippines and South America.
For each visitor to our site who signs up for the free Energy Matters Newsletter, we'll sponsor a tree on their behalf. Since commencing this initiative, we have sponsored over 77,000 trees!.
An example tree planting project is located in Willanen in Senegal, a country devastated by deforestation. The fast growing, permanent trees will help protect fragile lands and remove many tons of carbon dioxide from the atmosphere.
You can subscribe and help plant more trees in places like Senegal by simply entering your details in the box below.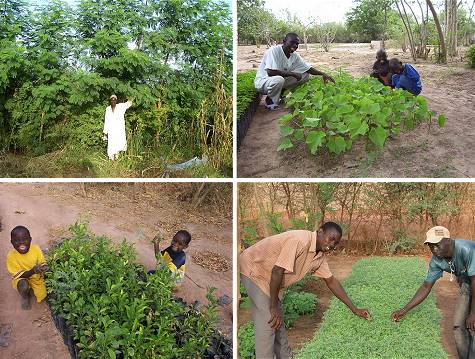 Tree planting program in Senegal
Our newsletter is packed with renewable energy news, useful tips and special discount offers on solar and wind power equipment. We certainly value your privacy and undertake to not sell, rent or otherwise distributing your email details to any other party.
The tree planting is carried out by Trees For The Future.  Since 1989, Trees for the Future has been assisting communities around the world plant trees. Through seed distribution and agroforestry training, they have have empowered many rural groups to restore tree cover to their lands and assisted in the planting of over 50 million trees.
We look forward to welcoming you to our newsletter list!