JA Solar Holdings started in May 2005 and publicly listed on the NASDAQ in February 2007. The company began manufacturing modules in 2010 and has enjoyed solid success since, thanks to its commitment to providing quality JA solar panels at very competitive pricing.

JA Solar has grown to become one of the largest module manufacturers in the world. Unlike many panel producers, the company also has a physical presence in Australia, That is an important difference that provides added peace of mind.
Since 2010, JA Solar has shipped more than 18.7 GW of solar panels according to the company and it expected to have shipped 4.9 GW to 5.0 GW of its  modules during 2016. 
The manufacturer was named one of the world's most bankable (financially strong) solar brands by Bloomberg New Energy Finance in 2016. That's a significant vote of confidence in a company operating in an industry where competition is fierce.
According to PV-Tech's PV Manufacturing & Technology Quarterly report, July 2016, the firm was a top 3 company in the report's PV Manufacturer Rankings.
JA Solar Panels Major Benefits
Vertically integrated Tier 1 manufacturer.

100% automated production facilities.

Outstanding conversion efficiency.

Very price-competitive with brands offering similar performance.

Environmentally responsible manufacturer.

10 year product/25 year performance  warranty.

Low temperature coefficient.

Positive power tolerance (5 to 10 watts above industry average).

Salt mist corrosion resistant.

Outstanding performance in low-light environments.

Certified to withstand high wind loads (2400Pa).

The only company to use 100% double-printing technology in solar cell production.

Excellent anti-PID performance.
More On JA Solar panels
A vertically integrated, Tier 1 manufacturer, JA solar panels have an outstanding conversion efficiency – a level often seen in more expensive brands. All the company's modules offer power positive tolerance, meaning the actual wattage output of each panel is higher than the nameplate rating.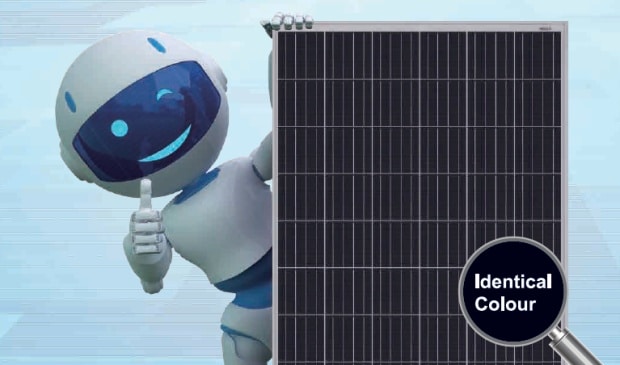 JA Solar panels were a top performer in a series of quality and reliability tests performed by DNV GL in 2016; providing added assurance these panels will continue to perform well over their entire service life.
JA Solar also operates with the environment in mind. In the Silicon Valley Toxics Coalition (SVTC) Solar Scorecard for 2015, the company ranked 6th. The Scorecard reveals how companies perform on SVTC's sustainability and social justice benchmarks.
The  firm invests heavily in research and development, continually refining its products.
JA Solar modules feature in Energy Matters' Performance range of solar power systems and are used in residential, commercial and utility scale projects throughout the world.
JA Solar Panel Enquiries
Energy Matters' parent company is an official distributor of JA Solar products.
Residential Customers
You can have JA panels installed as part of a home solar panel system – get a quick quote now!