Tens of thousands of Victorian solar households participating in Victoria's Transitional Feed In Tariff need to take action now!

Transitional solar feed-in tariff background and impact
The Transitional Feed-in Tariff (TFIT) closed to new customers on 31 December 2012. The scheme pays existing participants with small-scale solar power systems of 5kW capacity or less a minimum credit of 25 cents per kWh for surplus electricity fed back into the grid.
However, this generous rate ended on December 31, 2016. From the beginning of 2017, the feed in tariff rate has been dramatically reduced to as little as 5c per kWh!
Such a huge reduction will affect many via increased electricity bills in just a few months from now.
The new feed-in tariff you'll receive won't reflect true value of your solar electricity – and you'll be buying it back as required from your electricity retailer at multiple times that rate!
TFIT action plan
Affected Victorians really need to start planning and taking action now. Here's a few steps you can take to help you extract the most from your solar investment:
For personalised and obligation-free advice, call our friendly Victorian solar team on 1800 EMATTERS (1800 362 883).
Consider changing electricity retailers
Some electricity retailers in Victoria don't treat their customers particularly well – and when it comes to solar feed in tariff rates, not all retailers are equal.  Here's some questions we suggest you ask your current electricity retailer.
Will there be any costs involved under the new feed-in tariff arrangement?
What net feed- in tariff rate are you offering owners of solar power systems?
After December, will my electricity tariff and contract conditions change – and if so, what are the changes?
Remember there's nothing stopping you from shopping around for an electricity retailer that is more solar-friendly. We also advise to not just focus on the feed in tariff rate offered, but also other contract conditions. This is because the devil can be in the detail. There may be other charges or conditions that make the rate less appealing. So always check the fine print.
Add a battery system
New generation battery systems can enable you to make the most of your valuable rooftop-generated electricity; reducing the amount of mains-grid supply consumed and minimising solar electricity generation exports to the grid.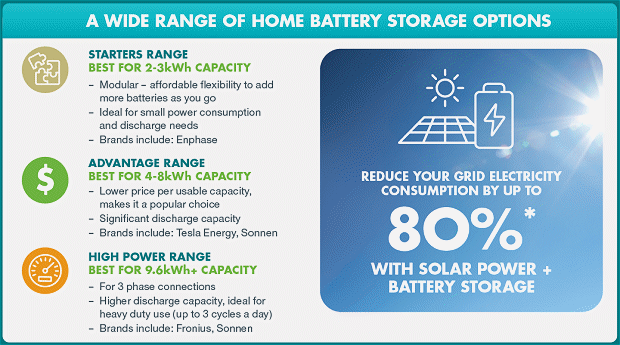 Energy Matters offers the world's leading brands in energy storage; all well – suited to conditions in Melbourne and Victoria.
Starters Range – the new Enphase Battery is a modular solution, enabling you to expand your storage system as needed.
Advantage Range – Sonnen battery systems and Tesla Powerwall are perfect for more demanding storage and power requirements.
High Power Range – Sonnen Solar Battery are very robust solutions for situations where extra discharge and storage capacity is required.
While there's certainly a much bigger choice of battery storage solutions available in Australia now; that make selecting the most suitable system for your circumstances even more important. Energy Matters' extensive experience installing battery systems in Melbourne and across Victoria can assist you in choosing the right solution for your requirements.
Discover more about home energy storage – call our friendly experts on 1800 EMATTERS (1800 362 883) – or try our new, easy to use solar + battery calculator for information on the level of energy independence you could attain.
Install more solar panel capacity
The cost of solar panels and related components has plummeted in recent years. And with the end of the TFIT, you'll no longer be confined to what these days may be a small system.
Currently, a very popular system capacity is 5kW. And you can buy such a system at around the same price a 2kW system was just a few years ago.
With solar pricing now so low, it may be a great opportunity to install more solar panels and upgrade your inverter – make the most of your rooftop real estate!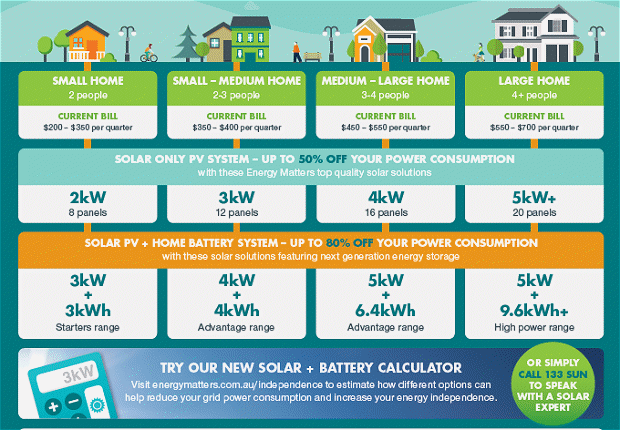 A 5kW solar power system is also a great choice if your plan is to install energy storage at a later date.
For pricing enquiries, request a quote online or call our friendly team on 1800 EMATTERS (1800 362 883) for further details.
Energy Matters – 10+ years experience
We grew from humble beginnings in suburban Melbourne over a decade ago and have evolved into an award-winning company. We are one of Australia's leading solar + storage installers.
We've assisted tens of thousands of Australian households and business reap the benefits of generating their own electricity through the power of the sun.
Solar isn't just our business,  it's our passion. Few companies have our experience in solar and even fewer in home battery installations.
Call our friendly team on 1800 EMATTERS (1800 362 883) to discover more about Energy Matters. Let us show how we can help you make the most of your system after the 25c Transitional Feed-In Tariff ends.
*Figures calculated on a standard solar panel system installed in Sydney. As premises and consumption profiles vary, your premises will require assessment. Any savings will vary according to your own circumstances (which may change over time). That being the case, any savings in your situation will likely to be different to any estimates shown.