More than ever before, an increase in faith towards renewables among investors, is at an all-time high. Clean energy is fast becoming a popular, reliable and trusted source, with NSW leading the charge by rolling out renewable zones. Meanwhile, across Australia, solar rooftop installations continue to make their mark, with absolutely no sign of slowing down – despite COVID-19's economical effects.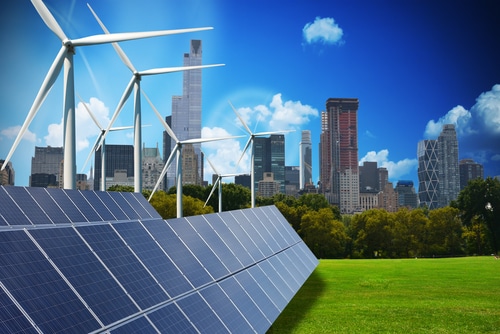 According to the Sydney Morning Herald, confidence levels were measured among investors, reaching 7.3 by the end of June, up from 6.5 at the lose of 2019.
Across the list of participating states, NSW topped the charts with its rating of 7.5 by the end of June, alongside Victoria – which sat at 7. Lagging slightly behind, Queensland still saw a significant increase from 5.6 to 6.8.
Government programs and goals receive plenty of support
A lot of this success can be attributed to the many government initiatives around renewable energy. Receiving plenty of support from the public, investors and wider industry. However, these efforts were only made on behalf of state governments, while federal support tapered off.
Kane Thornton, CEO of CEC, said the competition between states could be a reason why such goals were fulfilled.
"State governments are leaning in, and it's working," Mr Thornton said to the Sydney Morning Herald. In particular, he noted NSW's numerous renewable zones, including its major Central-West development.
"We saw extraordinary interest in [the renewable energy zone]," Mr Thornton said. "I'm expecting we'll see more [zones] from other states."
Meanwhile, NSW Energy Minister Matt Kean announced the successful results last week, giving significant commendation of investors supporting the Central-West Orana zone. As the first of its kind in Australia, he believes this further justifies that NSW is among the best places in the country to invest in renewables overall.
Add to that the rise of job opportunities over the next 12 months, and there's plenty for both the industry and regional communities to look forward to. The only concern is the stability of grid access, which continues to be a prominent challenge for the sector.
How much solar energy have we added in Australia?
Backed by data from Green Energy Markets, Australia saw approximately  1357MW of PV rooftop installations across the first six months of 2020 – despite COVID-19. That's a record for the industry, even though economical factors have seen their fair share of challenges so far.  In fact, this figure is a 40 per cent rise on the same period in 2019.
June saw the second-highest totals, sitting at 238MW in capacity. That's a 57 pert cent increase on June 2019 – according to the Sydney Morning Herald.
And as for COVID-19? Experts say we're yet to see a slowdown from the pandemic, and it may not even happen at all.
Fingers crossed.