Denmark multinational power company Ørsted has made a global statement with a new commitment to spend $57 billion (USD) between 2020 and 2027.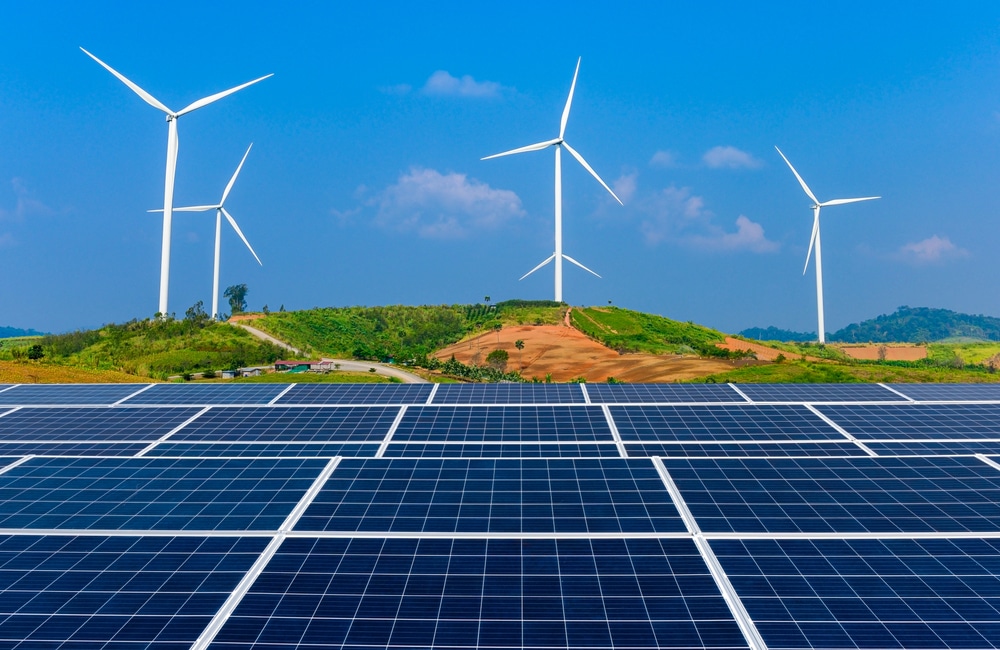 The Danish company had already ditched fossil fuel production to become the world's largest offshore wind farm developer. Now, Ørsted chief executive Mads Nipper has declared they have new ambitions.
"Our aspiration is to become the world's leading green energy major by 2030," he said.
"With the offshore wind industry's largest concrete development pipeline, our global development organisation and our industry-leading commitment to innovation, it's our clear aspiration to remain the global market leader in offshore wind.
"In onshore wind and solar PV, with our proven track record in scaling and delivering attractive value and as a top-five developer in the US, it's our aspiration to become one of the world's top ten players in onshore renewables.
"In hydrogen and green fuels, we've built a strong platform with industry-leading offtakers, and we intend to grow this platform to become a global leader in renewable hydrogen."
Tremendous growth predicted between now and 2030 
The primary reason that Ørsted has pulled the trigger on such a significant investment right now is that renewable power is set to triple by 2030. The Danish company is predicting enormous growth between now and then, and wants to put itself at the forefront of wind, solar and hydrogen industries.
In their statement, Ørsted has outlined plans to have 50GW in installed capacity by 2030, more than quadrupling their current volume. The company also plans to integrate different sustainable resources for more optimal results – for example, wind and solar – to generate hydrogen and green fuel.
"With this strategic ambition, we're positioning Ørsted to be a leading player in a future system with more renewable energy, which will be much more integrated across technologies and tied together by new infrastructure and increased digitalisation."
The investment marks a fifty per cent rise on its previous renewable resource year-on-year targets.
Ørsted's commitment to new energy sources 
Around 2.5GW of Ørsted's projected generation will come from new, green energy sources, including sustainable biomass, hydrogen and green fuels. It is part of a holistic approach where the company wants all operations to be run on renewable sources, with net-zero carbon emissions across the board.
"It's our aspiration to be a leading catalyst for the global transition towards a world that runs entirely on green energy, and to be the preferred partner for our customers, local communities, suppliers and joint venture partners, enabling all our stakeholders to realise the green transformation and its benefits," Mr Nipper said.
The company has also announced that no more of its wind turbines will reach landfill, and will all be reused, recycled or recovered.
Are you looking to improve your carbon footprint and save money on your electricity bill at the same time? Let us assist you with your transition to solar power. Get a quick quote, or contact us today toll free on 1800 EMATTERS.