In recent years, Australia has led the world in solar PV deployment. In 2020, despite the COVID-19 pandemic, the rooftop PV segment added 2.6GW capacity to the grid, which is 18% more than the capacity added in 2019. In fact, more than one-fourth of households in Australia have adopted rooftop solar PV. Yet as we move to a renewable future, one question remains: what will happen to all those panels when they eventually need replacing?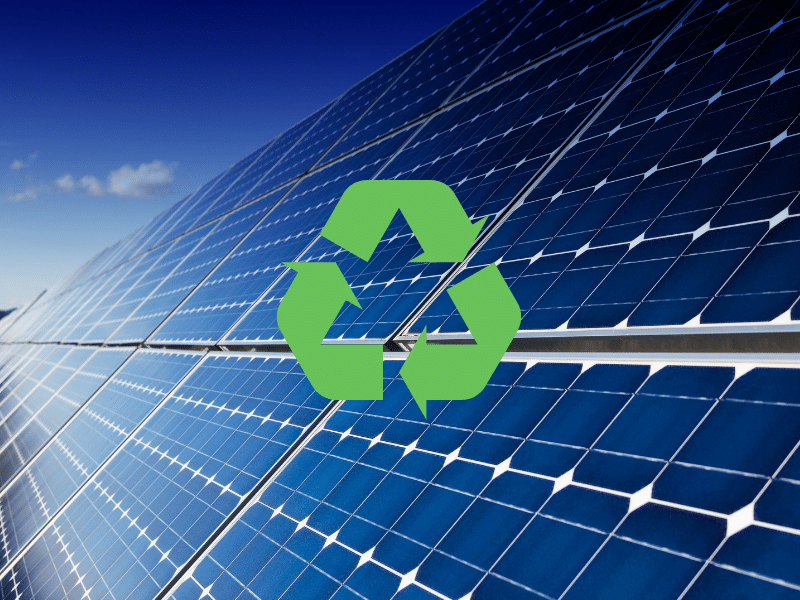 The good news is that one of Australia's first solar PV recycling facilities is now operational in Thomastown, Melbourne. The plant, which was completed last September by Melbourne based co-operative Lotus Energy, claims to recycle 100% of end-of-life solar PV modules and all associated materials recovered – inverters, cables, optimisers, mounting structures – using no chemicals.
This exciting milestone represents a much-needed solution to the dilemma of solar power waste which is hard to recycle due to hazardous metals added to the cell's silicon. Rather than end up in landfill, this waste will be recycled for alternate use, including second-use applications in solar panels or value-added application in the anode of the 3b generation of Lithium-ion batteries. It has also been claimed that silicon from solar panels could be synthesised into battery-grade silicon for Electric Vehicle (EV) applications.
At the time of the plant's completion, Lotus Energy said "[they are] committed to contributing to the circular economy of the renewables industry and are pleased to share no chemicals are used in the process and that all materials recovered…can be recycled by our facility for alternative use leaving no waste for landfill."
Lotus Energy shared some impressive  footage of the plant in action via their LinkedIn page.

Though Lotus Energy is Australia's first dedicated solar panel recycling plant, they are followed closely on the heels by Reclaim PV Recycling, which announced in February it is developing a processing facility in Adelaide, in South Australia.
The federal government also appears to be demonstrating its commitment to developing real-world solutions to the solar waste issue. It recently awarded a $3 million grant to Melbourne-based Elecsome, to set up its own "first of its kind" solar panel upcycling plant.
With more and more Australians adopting solar panels, it's important that we continue to find ways of recycling solar waste without harming our environment or posing health risks. Energy Matters is committed to a zero-carbon future. If you would like to learn how your home or business can become greener through sustainable practices, contact us today. We offer free, obligation-free solar quotes through our network of trusted solar installers – you can be environmentally responsible while saving money too!