The South Australian government had been congratulated for its commitment to adopting a target of zero net emissions (carbon neutrality) by 2050.
Announced on Wednesday, Premier Jay Weatherill said the State Government will adopt recommendations in a report publicly released on the same day by the Low Carbon Economy Expert Panel.
"As we head towards the Paris Climate Change Conference, South Australia has an opportunity to place itself at the forefront as a leader in transitioning to a low carbon economy," said the Premier.
"One example is the potential for South Australia to be a low carbon electricity powerhouse and a net exporter of renewable energy."
Earlier this month, the South Australian Government announced a goal of becoming 100 per cent powered by low carbon electricity.
Wednesday's announcement brought praise from community group Solar Citizens.
"A global race towards a renewable future is on and South Australia has today pulled ahead with this 100% "low carbon economy" commitment," said Campaigns Director Dan Scaysbrook.
The Clean Energy Council said the initiative will drive positive change and present many economic opportunities for the state over the next 35 years.
"Change is already happening much faster than many businesses have anticipated, and the South Australian Government should be congratulated for its hard work to maximise the benefits from the inevitable changes in the way we generate and consume electricity," said Chief Executive Kane Thornton.
"Renewable energy has already delivered about $6 billion of investment to the state, with the promise of much more to come."
Mr. Thornton cautioned that South Australia's goal needs to be accompanied by smart energy market reform to enable the state to bring progressively higher levels of renewable energy online, while continuing to operate a stable energy system.
According to the Low Carbon Economy Expert Panel's findings and recommendations, South Australia's per capita emissions are already significantly lower than those of residents in New South Wales, Victoria, Queensland, Western Australia and the Northern Territory.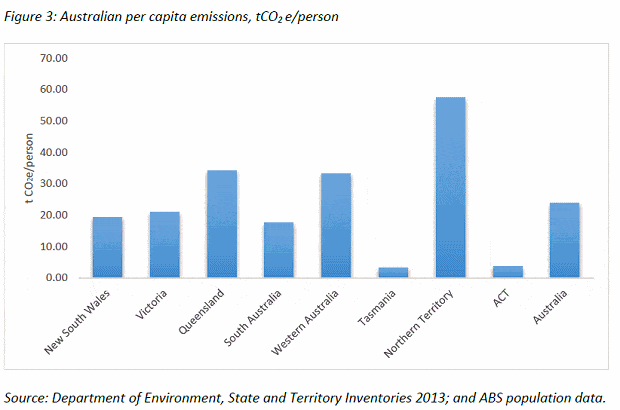 The main sources of emissions in South Australia are from electricity generation and transport; each comprising 23%. However, the boom in wind power and solar electricity generation coupled with declining demand has seen an ongoing reduction in electricity generation emissions since 2006; even with emissions from electricity imported from Victoria via the interconnector taken into consideration.
41% of the state's electricity generation this year has been from renewable sources.
The Panel believes due to South Australia's abundance of wind and high solar rating (DNI), the state has the ability to make the shift to 100% renewable energy more rapidly than other states.
The Panel's report also stated there are significant market opportunities for energy storage solutions given South Australia's uptake of solar power systems.
Among the recommendations from the Panel is the further development of community wind and solar projects and also for the government to consider provisions to make inclusion of solar panels on all new houses compulsory.
"The construction of new homes provides an opportunity to include infrastructure that will assist households to integrate with a low carbon energy system. Solar panels installed as part of the construction of new homes can reduce capital costs of solar PV for households."
The Low Carbon Economy Expert Panel's findings and recommendations can be viewed in full here (PDF).