There would be few battery manufacturers that have racked up as many accolades in such a short time as Germany's Sonnen – and they've just added another.
Fast Company has named the firm in its 10 Most Innovative Companies in Energy for 2017.
"We are extremely proud to receive this honor, one that is only possible as a result of the efforts of our colleagues, partners, and customers," said Christoph Ostermann, CEO of sonnen Group. "It is also a strong representation of our corporate vision of energy independence and a reduced carbon footprint, as well as our strength in innovation."
Other awards and recognition the company has recently received include listing in the most recent Global Cleantech 100 (including a "Continued Excellence Award"), the 2017 Zayed Future Energy Prize,  MIT Technology Review's 50 Smartest Companies 2016, Deloitte Technology Fast 50 Award and Greentech Media's 2016 Grid Edge Award for innovation.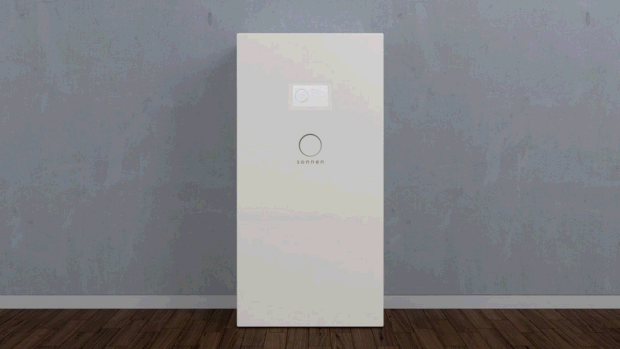 Sonnen's flagship product is sonnenBatterie Eco, a modular battery system available in 4kWh – 16kWh capacity. If starting out with a lower capacity model, additional storage can be easily added in 2kWh increments without needing to upgrade the in-built inverter.
With the add-on Sonnen Protect component, which is expected to be available in the second quarter of this year, the sonneBatterie Eco will also offer blackout protection.
Accompanying each battery is a market-leading 10-year, 10,000 cycle warranty and a user-friendly app to monitor charging, energy production and consumption.
Sonnen has shipped more than 16,000 of its battery systems to date and is Europe's best selling home energy storage brand. The company could have a busy year in Australia during 2017, with battery system uptake expected to triple over last year.
Also on this year's Fast Company Top 10 list in the energy category – and at no.1 – is Tesla; which manufactures the hugely popular Powerwall and Powerpack battery systems.
"These enterprises continue to set the pace for their industries, showing agility and aggressiveness that makes them undeniable," says Fast Company editor and managing director Robert Safian.
To compile this year's list, Fast Company surveyed thousands of enterprises around the world, identifying most noteworthy innovations of the year and their impacts.