When it comes to renewable energy in Australia, South Australia has long been a leader. Now, the state is officially taking first place in solar and energy usage, which made up over 60 per cent of the total amount of power in their grid over the last 12 months.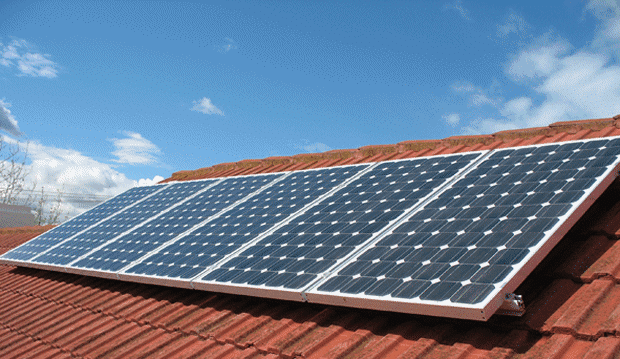 According to the National Electricity Market live data feed, wind and solar made up 60.2 per cent of the state's total electricity demand from February 7, 2021. Wind energy made up the majority of this amount at 42.2 per cent while rooftop arrays (13.7 per cent) and utility-scale solar (4.3 per cent) chipped in the rest. This milestone comes as a massive accomplishment for a state that did not have enough power, which resulted in widespread outages and blackouts back in 2017.
How, the state has plans to ensure that 100 per cent of its energy demands are met around the clock with the planned development of more than 5000MW of wind, solar and storage plants around the state set to help it achieve that goal.
100 per cent renewable energy use in 2020
This was not the first time that South Australia achieved a global first. On October 11, 2020, the state reached a major milestone by providing enough energy to power the entire state. The vast majority of this came from rooftop systems which made up 77 per cent of the demand while large-scale farms kicked in the rest. It was a major achievement that had never been accomplished by any other region or jurisdiction in the world.
While this was just a single hour, it showed that powering the state on 100 per cent renewables is possible. Now major projects including the Susan River solar and battery storage project are underway to make that a reality and help power the rest of the country.
South Australia plans to export power to New South Wales
A large part of South Australia's plan to achieve 100 per cent renewable usage involves a major transmission line that will also export renewable energy.
The proposed $1.5 billion, 900km Project EnergyConnect transmission line is a joint project between ElectraNet and TransGrid, aiming to connect Robertstown in South Australia to Wagga Wagga in New South Wales. The business case for the transmission line was recently given the Australian Energy Regulator's green light and is hoped to be online between 2024 and 2025.
While New South Wales will benefit from renewable energy transmitted to their state, South Australia stands to gain the most with many large projects already lining up to be stationed along the transmission line.
As the dominos fall, it will mean many more solar and wind projects in South Australia, and you can expect more global records to be broken.