As time goes on, the push for climate change action and a cleaner future for energy continues to gain momentum. The news headlines are plagued with warnings, demands and suggestions from bodies, media, politicians and activists all vying to create a sustainable era. And now, with greater emphasis placed on transitioning into renewable energy to eliminate the use of fossil fuels, more and more countries are feeling the pressure to contribute.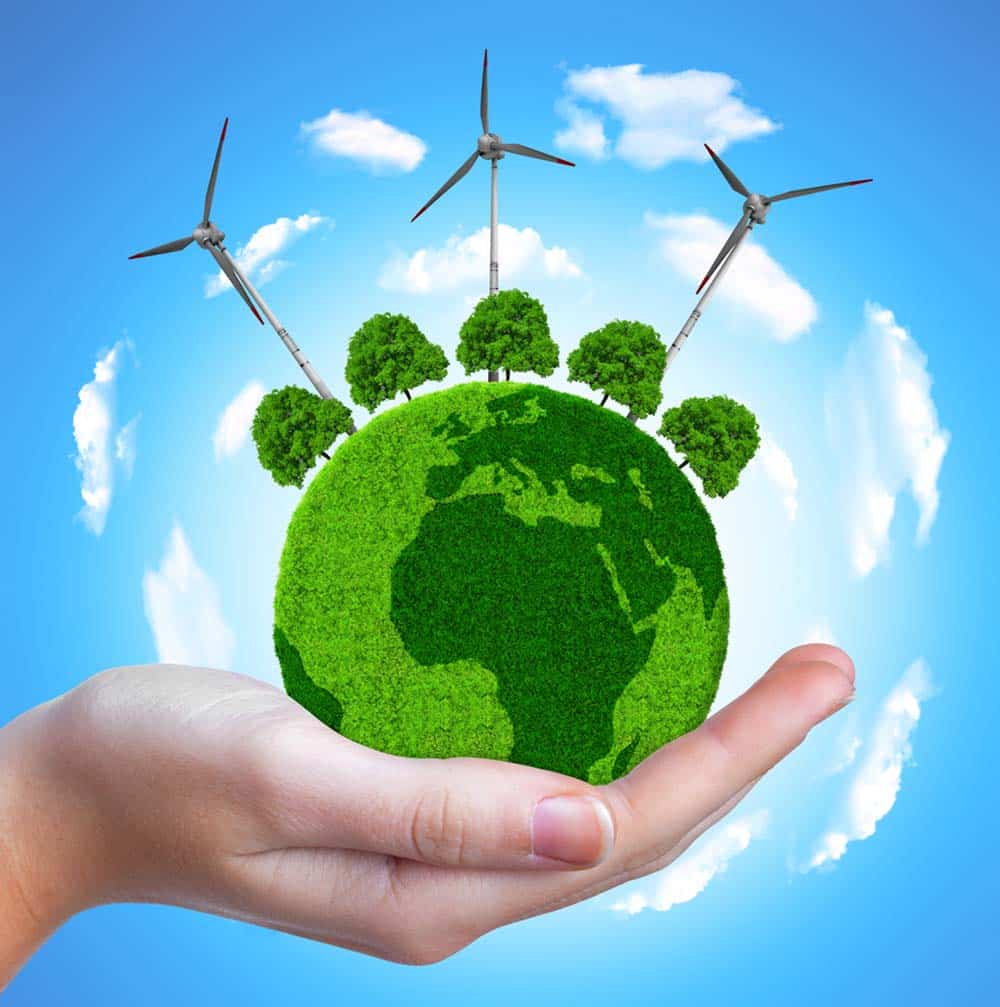 So who's actually leading the charge for renewable energy, and who's falling behind? We explore the top contenders in this article.
The top 21 countries leading the clean energy movement
Recently, Smart Energy International reported the energy consumption of 21 nations to observe which are the most driven by renewable energy, and which aren't. This included analysing their total consumption, made up of solar, hydropower, wind and bioenergy. The report revealed the data as follows: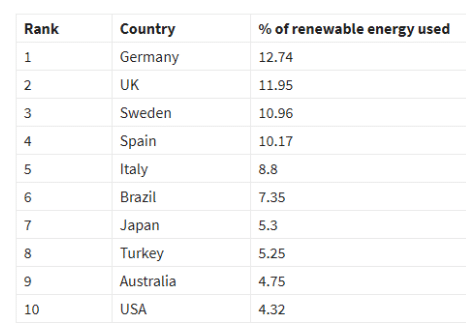 Germany's position at the top has seen it excel forward with 12.74 per cent of its total energy consumption driven by renewables. As the nation is currently known to be undergoing a 'revolution' for a cleaner future, it's aiming its sights on replacing fossil fuels with solar and wind technology. Experts have noted that this is the vital step required for all countries to take if the world is to take appropriate measures against climate change.
Additionally, Germany has been working extra hard at reducing its use of coal, with 2019 seeing the nation use more renewables to generate electricity than fossil fuels and nuclear power combined. In fact, renewables contributed 40% of the country's overall consumption of electricity in 2018, and even more developments are taking place to continue this progression.
Second in line is the UK, which sits at 11.05 per cent of the total energy consumption for the country. Of this, wind has been a big driving factor, and they even hit the goal of it providing more than 40 per cent of its power.
At tenth place is the USA with 4.25 per cent, with an energy proportion of less than half of the UK. It's also three times less than Germany.
And what about Australia? We're currently sitting at ninth place, carrying a total of 4.32 per cent of renewable usage – which is expected to rise over the next few years. With a number of developments in the works across the nation, the push for cleaner energy back on our own soil is well and truly in full swing.