Small businesses in Victoria looking to rebound from the impacts of COVID-19 will have access to State Government rebates to fund up to half of the cost of installing solar systems, starting from May.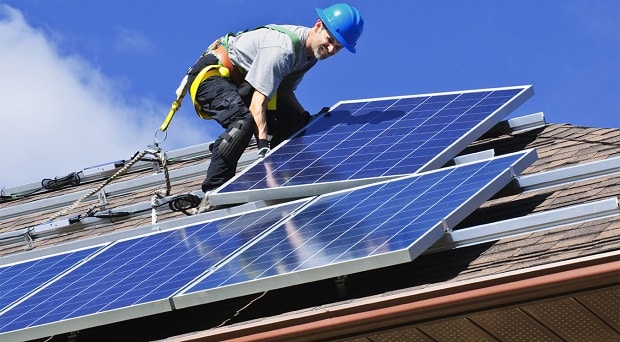 The Solar for Business Program will provide 15,000 businesses with rebates of up to $3500 in a state-first initiative that is designed to help businesses reduce their energy costs and efficiencies.
Small organisations will be able to register for the Solar for Business Program from May 1, and can choose from approved rooftop solar systems up to 30kW.
Those that own their own premises will only be eligible at the launch of the program although there are plans to expand it to businesses that rent in the near future as well. This ownership extends to premises that are owned by an associated entity including a family trust, holding company or self-managed super fund.
What are the terms of eligibility for these rebates?
There are certain conditions you need to meet to be eligible for these solar rebates including:
The applicant must also be the owner of the business and the premises
The small business must have no more than 20 employees
The business cannot operate out of residential premises
The business must operate out of premises that are individually metred
The system must be installed by an approved solar retailer
The system can include anything up to 30kW in PV capacity size and must come from the approved product list.
This program is only eligible for solar systems that are installed after the rebates have been approved from May, existing systems are not eligible. The Victorian Government is urging small businesses to do their research now on the best solar PV system for their needs ahead of the May application period.
State Government also announces energy efficiency bonuses
On top of the Solar for Business Program, the Victorian Government has also announced bonuses of up to $2000 for SMEs. It can be used to upgrade work equipment and systems to be more energy-efficient. This includes things like air-conditioning, refrigeration and heat pumps.
COVID-19 has taken an enormous toll on Victorian small businesses and these programs have been launched to help them recover by reducing their energy costs and gaining greater efficiencies, Minister for Small Business Jaala Pulford said.
"We're making sure our small businesses have the support they need to recover from the impact of coronavirus – these important programs will save businesses money and make them more environmentally friendly," he said.
"This is about helping drive down costs for our small businesses and supporting their ongoing recovery."
Minister for Solar Homes Lily D'Ambrosio said the program was not only good for the Victorian economy but the environment as well.
"These new programs will drive down energy costs and help boost Victoria's economic recovery, delivering jobs and providing support across a range of industries," she said.
"Solar is good for jobs, it's good for the environment and it's good for bringing down power bills."