Renovate or Rebuild Specials
Energy Matters has recently had the opportunity to partner with Renovate or Rebuild, a Channel 9 television series. The series intends to improve homes across Australia through energy efficiency equipment, renovations, and the complete restructuring of households. These exciting episodes will be coming to your screens very shortly on 9life. Our team were able to assist families and partners, add value to their home alongside the best in the business – previous The Block contestants
Solar is one of the best investments around. It is also one of the most efficient ways to improve the look and value of your home. Using solar as a home enhancement will ensure you make the most of your rooftop real estate. Contact our Solar Power New South Wales team while government solar subsidies and our partners' amazing deals on solar power systems last!
As a partner of Renovate or Rebuild and Channel 9, we believe, together, Australia is ready to discover how to manage a sustainable household that enables long term savings and benefits for the environment. You may like to think of the new television show like The Block, with a twist of energy efficiency equipment! With two teams battling out whether to renovate or rebuild a home, homeowners need to decide who to choose. How? With a little bit of expert advice and input on the overall sustainability, design and price that either team renovate, or re-build, proposes. Through Energy Matters supporting either choice, we hope to influence the families around Australia to be more energy conscious in the way they design, create, or renovate a property.
Energy Matters is delighted to showcase some incredible technology in the NSW episodes of Renovate or Rebuild (highlighted below) which has been installed by our amazing Solar Retailer partners and expert installers Smart Energy Answers and All Star Energy.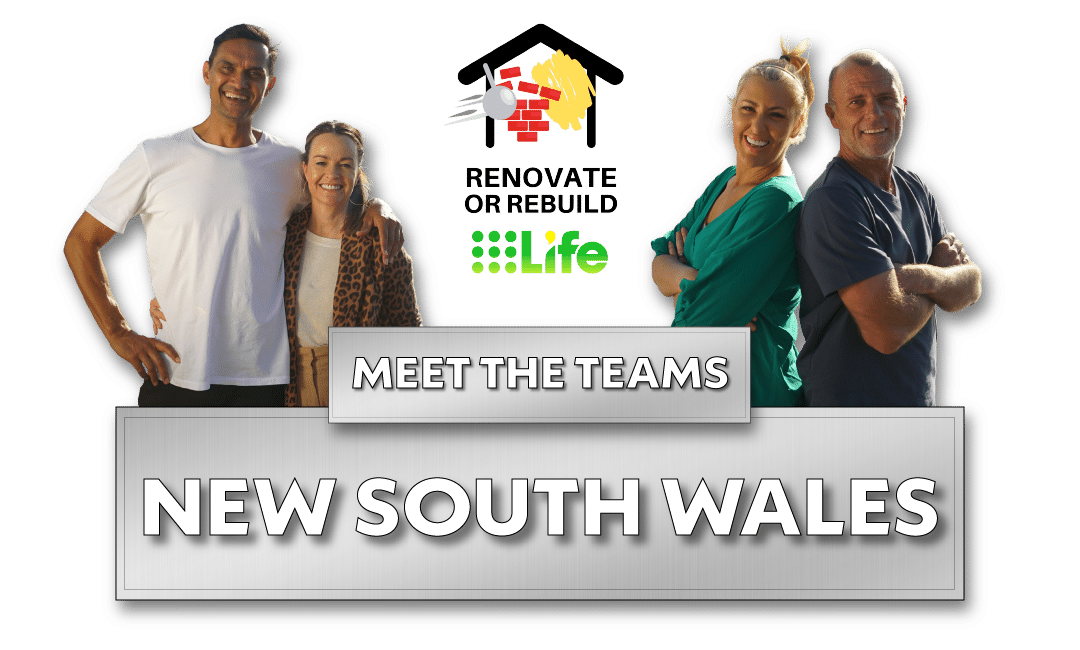 Andy & Deb
Andy and Deb have been seen regularly in TV commercials, lent their experience to The Block via a regular column, and purchased a new property since competing in The Block: The Oslo in 2019. No strangers to pulling up their sleeves, the dynamic duo have renovated portions of their house and plan to convert their newly purchased property into holiday accommodation.
Norm & Jess
Norm and Jess took home $209,000 from their The Block 2018 auction and spent no time spending every last cent helping their family and friends with everything from above-ground pools to paying off a car loan. The duo also purchased land they would later sell. Jess can be heard across the airwaves on Triple M's
Moonman in the Morning every weekday, while Norm returned to work as a builder.
Offering battery storage solutions that can see self-sufficiency increase by as much as 90%, SENEC is fast becoming one of the most recognizable names in the industry. Established in 2009 in Germany, SENEC soon expanded to Australia where their quality Solar Power Battery Storage System allows you to use energy generated by the sun to power your home 24 hours a day. With 20,000 systems sold, why not join the ever-growing community of households that are completely energy independent.
Click
here
for a quote using a SENEC system.
Jinko Solar is one of the world's largest manufacturers of solar panels. As a vertically integrated company, Jinko produces and manufactures every component in-house, from silicon manufacturing to finished product. Founded in 2006 in China, Jinko now has a head office in Sydney, Australia which boasts a fantastic service and delivery record. Jinko pride themselves on their exemplary customer support that spans the lifespan of their products and beyond.
To use Jinko Panels in your solar installation,click here
The NSW Government Energy Savings Scheme (ESS) is offering incentives for household to upgrade their inefficient halogen lights with efficient LED lighting. The scheme aims to reduce household electricity bills whilst reducing wastage (LED lighting has a longer life cycle than older lighting technology) and limiting the impact of household lighting on the environment
Click Contact us today to take advantage of this scheme.
Energy Matters are proud to announce their partnership with Payright, who are specialists when it comes to buy now pay later for residential solar and battery systems.
Payright gives your customers the option to reduce their household power bills by spreading the cost of a new solar or battery system into bite-size instalments.
Did you know ?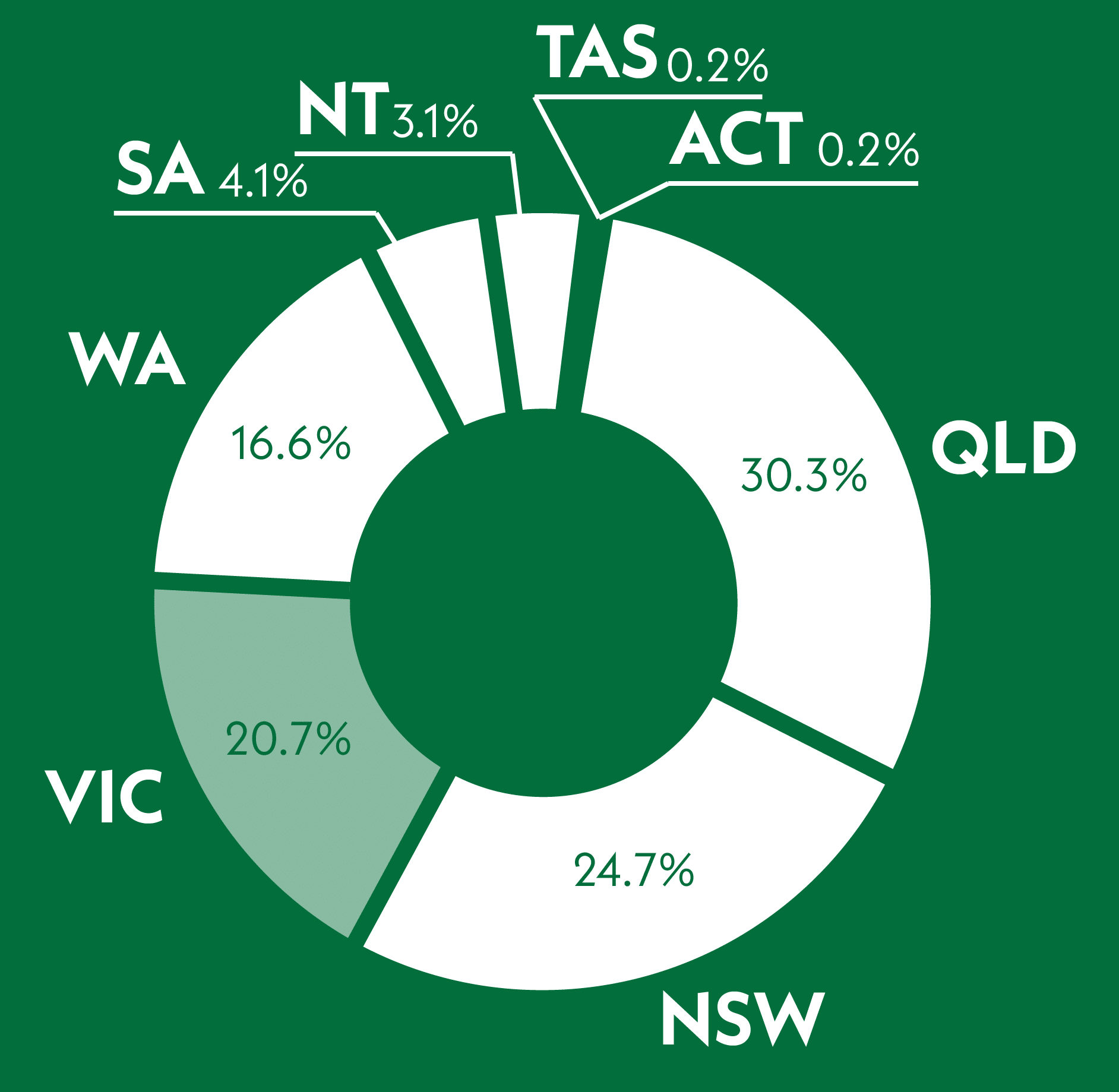 NSW Emissions vs Other States
Australia's total greenhouse gas emissions was 535 million tonnes CO2-e in 2017. With 131.7 million of that total, NSW is the second most polluting state, with QLD taking the title and VIC following closely behind.
NSW's total energy usage and emissions is almost solely attributed to burning fossil fuels. Over 99% of NSW's emissions from stationary energy (all fossil fuels (gas and coal) used in electricity generation) are from coal-fired stations. in 2017, only 16% of NSW's energy was sourced from renewable energy sources.
Sources: https://www.soe.epa.nsw.gov.au/https://climatechange.environment.nsw.gov.au/about-climate-change-in-nsw/nsw-emissions
NSW Total Net Emissions
Estimates of Australia's greenhouse gas emissions are produced by the Australian Department of Industry, Science, Energy and Resources. NSW emissions in 2017/18 (financial year 2018), the most recent inventory of greenhouse gas data, were 131.7 million tonnes CO2-e (carbon dioxide equivalent)
Stationary Energy (all fossil fuels (gas and coal) used in electricity generation) accounted for 67 million tonnes (51% of total emissions).
Source: https://climatechange.environment.nsw.gov.au/about-climate-change-in-nsw/nsw-emissions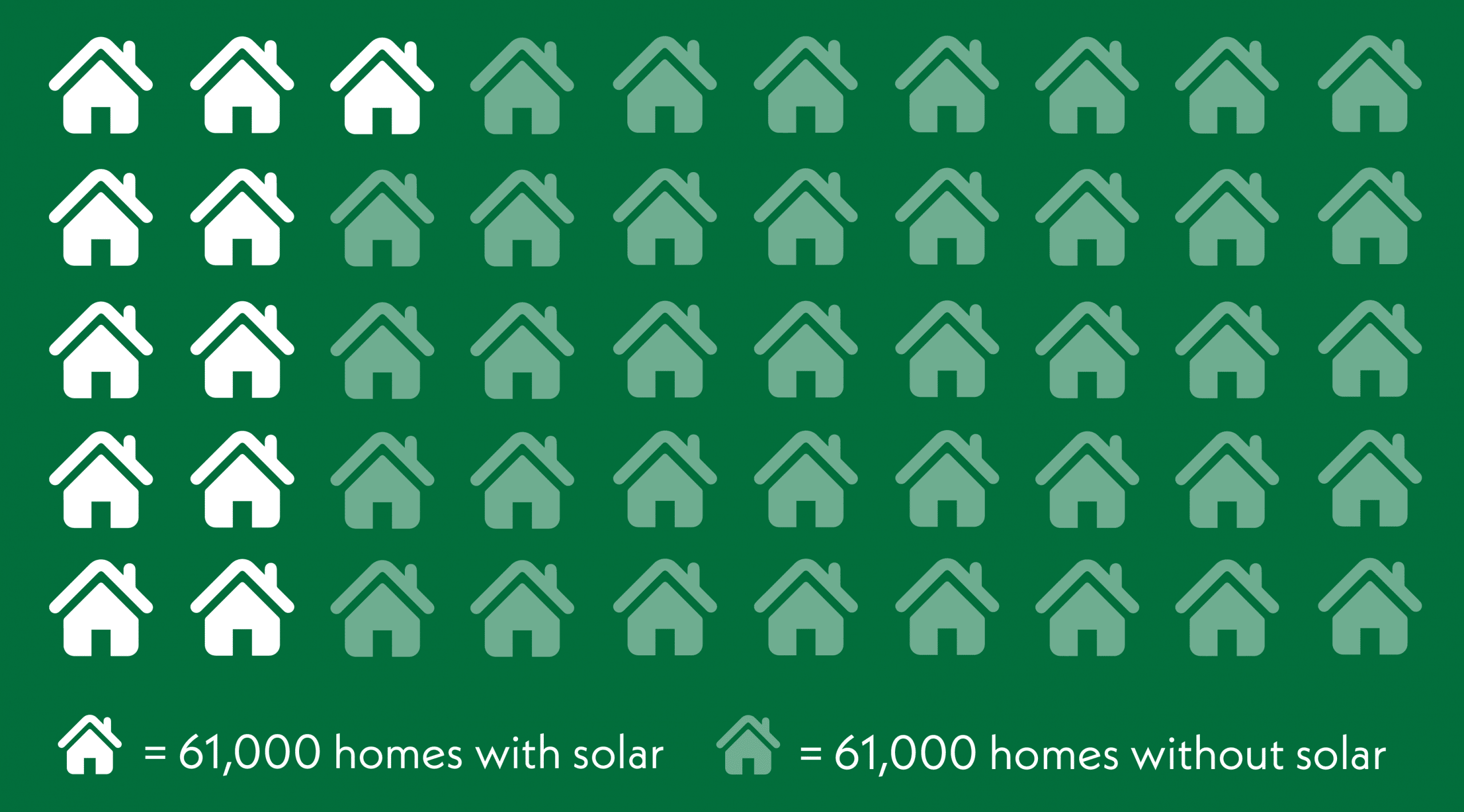 NSW Homes with Solar
As of the 2016 Australian Census, there were 3,059,599 private dwellings. Of those private dwellings, 702,032 homes have a solar PV system installed – that's a little over 1 in 5 NSW homes!
Only 9,221 of those homes have a solar battery installed. Are you one of the many NSW homeowners that have solar? Are you one of the few that have solar battery storage? If you answered no to either of those questions, why not speak to a local installer today?
Source: http://www.cleanenergyregulator.gov.au/RET/Forms-and-resources/