Renovate or Rebuild Specials
Energy Matters has recently had the opportunity to partner with Renovate or Rebuild, a Channel 9 television series. The series intends to improve homes across Australia through energy efficiency equipment, renovations, and the complete restructuring of households. These exciting episodes will be coming to your screens very shortly on 9life. Our team were able to assist families and partners, add value to their home alongside the best in the business – previous Block contestants


Solar is one of the best investments around. It is also one of the most efficient ways to improve the look and value of your home. Using solar as a home enhancement will ensure you make the most of your rooftop real estate. Contact our Solar Power Queensland team while government solar subsidies and our partners' amazing deals on solar power systems last!
As a partner of Renovate or Rebuild and Channel 9, we believe, together, Australia is ready to discover how to manage a sustainable household that enables long term savings and benefits for the environment. You may like to think of the new television show like The Block, with a twist of energy efficiency equipment! With two teams battling out whether to renovate or rebuild a home, homeowners need to decide who to choose. How? With a little bit of expert advice and input on the overall sustainability, design and price that either team renovate, or re-build, proposes. Through Energy Matters supporting either choice, we hope to influence the families around Australia to be more energy conscious in the way they design, create, or renovate a property.
Energy Matters are proud to announce their partnership with Payright, who are specialists when it comes to buy now pay later for residential solar and battery systems.
Payright gives your customers the option to reduce their household power bills by spreading the cost of a new solar or battery system into bite-size instalments.
Did you know ?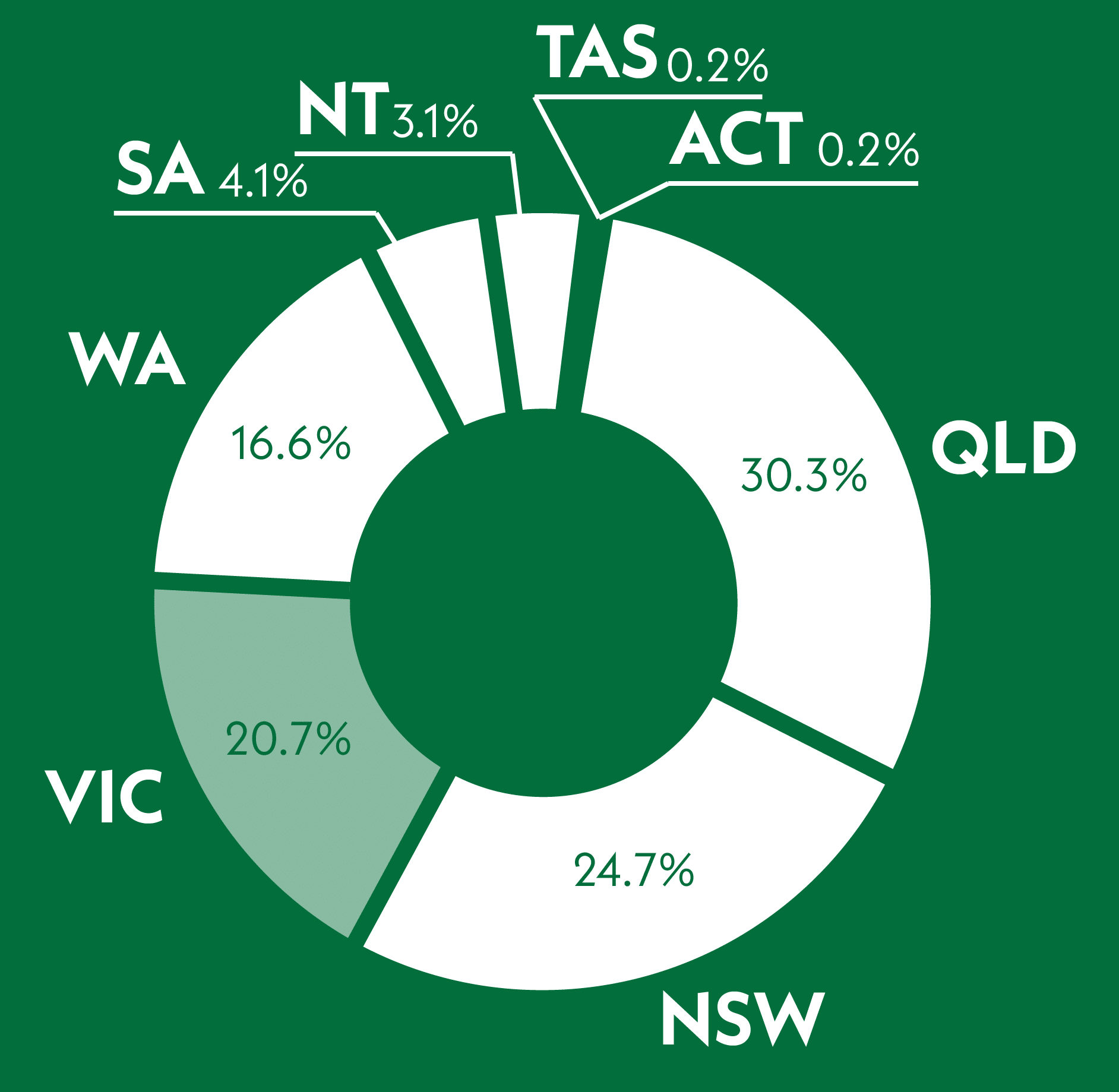 SA Emissions vs Other States
Australia's total greenhouse gas emissions was 535 million tonnes CO2-e in 2017. With 24 million of that total, SA is proud to one of Australia's least polluting states.
SA's renewable energy sits at 59.7% of the total energy generated in the state. This follows only TAS, with 99.2% renewable energy. This has been greatly assisted by the fantastic uptake of residential solar. In fact, SA has the highest percentage of houses with solar!
Why not join your fellow South Aussies and go solar!
Source: https://www.cleanenergycouncil.org.au/resources/resources-hub/clean-energy-australia-report
SA Total Net Emissions
State and Territory Greenhouse Gas Inventories 2019 report found that SA produced a total of 24.0 Mt CO2-e. Electricity production and usage accounted for 19% of these emissions.
SA sources over half of their electricity from renewables (wind, solar, residential solar generation). The remaining electricity is generated from gas and diesel. South Australian's have the greatest proportion of residential solar PV systems per household! This contributes enormously to the reduction is GHG emissions from the energy sector.
Sources: https://www.sa.gov.au/topics/energy-and-environment/energy-supply/
https://www.environment.sa.gov.au/topics/climate-change/south-australias-greenhouse-gas-emissions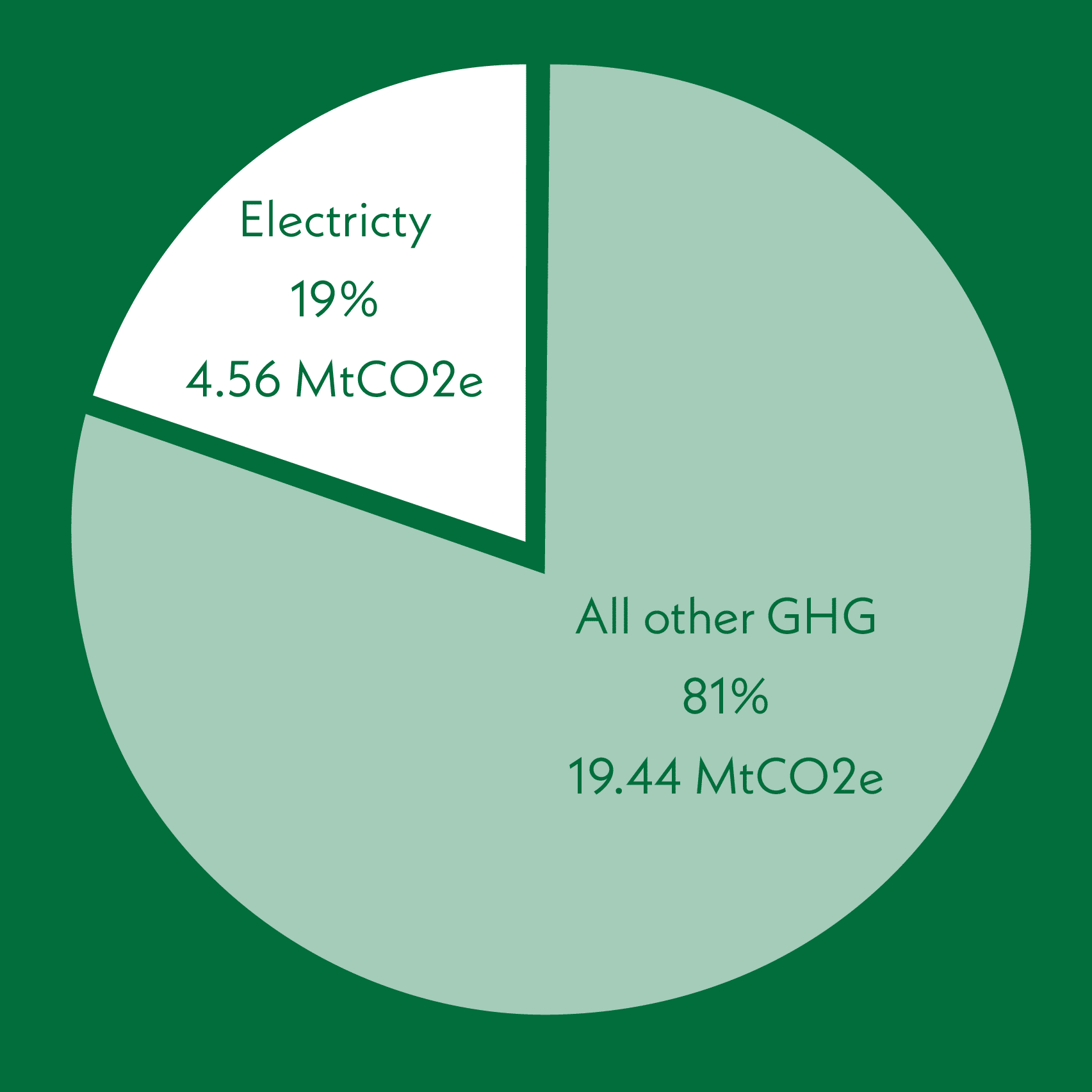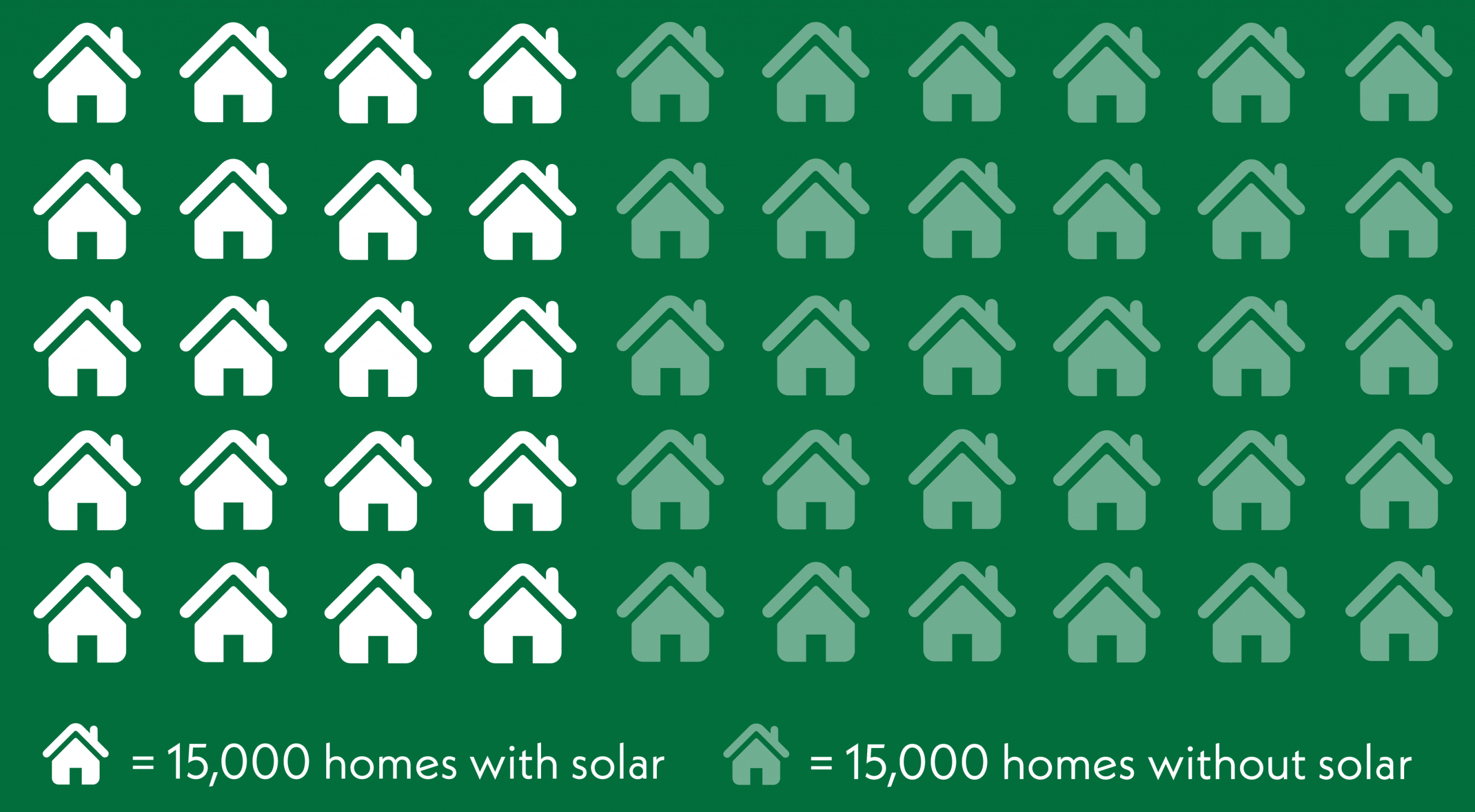 SA Homes with Solar
As of the 2016 Australian Census, there were 767,267 private dwellings. Of those private dwellings, 320,440 homes have a solar PV system installed – that's 4 in 10 SA homes!
Only 8,143 of those homes have a solar battery installed. Are you one of the many South Aussies that have solar? Are you one of the few that have solar battery storage? If you answered no to
either of those questions, why not speak to a local installer today?
Source: http://www.cleanenergyregulator.gov.au/RET/Forms-and-resources/Postcode-data-for-small-scale-installations